HomePath
A More Affordable Mortgage Option
for First-Time Buyers
100% financing and closing cost assistance to help you purchase a home.
WEOKIE's HomePath first-time homebuyer program is designed to assist modest-income borrowers with a grant to cover their down payment with a mortgage loan option that eliminates the need for costly PMI to be added to the monthly payment - making the dream of homeownership an AFFORDABLE REALITY. *
WE want to help YOU move into your first home!
To show our commitment, WEOKIE has partnered with Neighborhood Housing Services to create the HomePath Program. This program provides modest-income first-time homebuyers with an affordable mortgage option, down payment assistance and expert guidance.
No financial situation should stand in the way between you and the steps to your first home. A down payment is a big hurdle for most American's, and the added expense of private mortgage insurance (PMI) can make owning a home almost impossible. Our new HomePath program is designed to help those who can't afford a down payment or the added expense of a PMI.
Would you like more information? Complete THIS FORM or give us a call today at 405-235-3030 or 1-800-678-5363.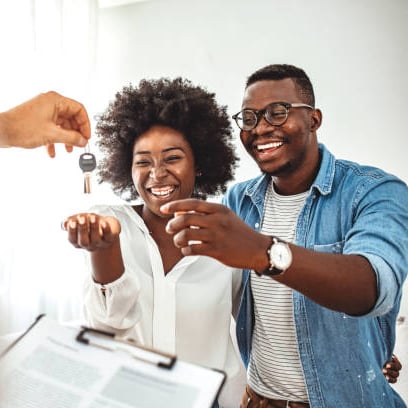 HomePath Highlights
Available to all eligible borrowers; there are no area or county restrictions
The subject property can be located anywhere in Oklahoma
Down Payment Assistance

- WEOKIE will provide a grant (not a loan) up to $6,000*

No PMI Requirement

-

Our program eliminates the need for Private Mortgage Insurance (PMI) to be added to your monthly mortgage payment - saving you hundreds of dollars each month

Pre and Post-Purchase Housing, Counseling and Education courses are required
Mortgage payments are compatible with existing rent payments -

often lower

Spanish-speaking mortgage professionals are available to guide you through the process from start to finish!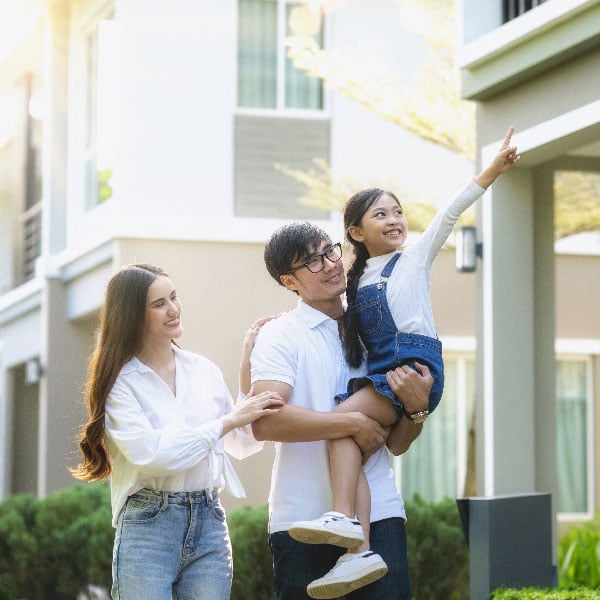 HomePath Requirements
Must be a first-time homebuyer, or haven't owned a home in the last 3 years

Owner-occupied properties only

The home must be in average condition and move-in ready

Borrower(s) must qualify for membership with WEOKIE

Debt-to-income requirements apply
2 Years Employment required
2 Years filed Tax Returns required
The maximum sales price is $200,000
Homebuyer education must be completed**
Click here
to view the HomePath Program's disclosures.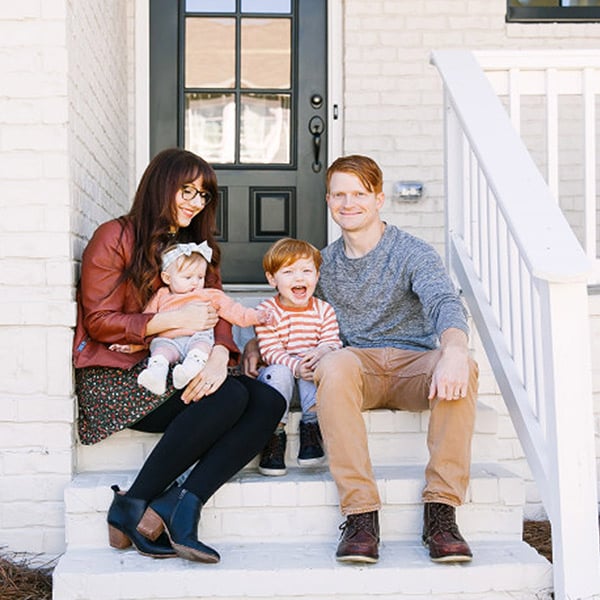 Our dedicated mortgage professionals will help you through the entire application and approval process.
* APR = Annual Percentage Rate. Normal lending policies apply. The information published, the terms, conditions, and descriptions shown may be subject to change without notice and not guaranteed.

Credit and collateral are subject to approval. Not all applicants will qualify. All loans are subject to underwriting. Rate and term based on credit score. Minimum 620 credit score required. Maximum income and loan amount limits apply. Homebuyer education may be required. Fixed-rate mortgages (no cash-out refinances), primary residences only. Certain property types are ineligible. The maximum loan-to-value ("LTV") is 80%, and the maximum combined LTV is 105%. The borrower's total annual qualifying income must not exceed 120% of the AMI (see https://ami-lookup-tool.fanniemae.com/amilookuptool). Homebuyer(s) must meet NHSOKLA grant requirements for down payment assistance. Down payment and/or closing cost assistance amount may be due upon sale, refinance, transfer, repayment of the loan, or if the senior mortgage is assumed during the term of the loan. Some programs require repayment with interest and borrowers should become fully informed prior to closing. Owner-occupied properties only. Manufactured Homes and Condos are not permitted. The home must have been owned by the seller for at least 6 months. The home must be in average condition and move-in ready. Short-Sale, Foreclosed, or REO homes in "move-in ready" condition not allowed. Non-occupying co-borrowers and non-occupying co-owners are prohibited. Additional terms, conditions, and restrictions may apply. Please contact a WEOKIE mortgage professional for more information. We do business in accordance with the Federal Fair Housing Law and the Equal Credit Opportunity Act. FEDERALLY INSURED BY NCUA. NMLS# 442689. We do business in accordance with the Federal Fair Housing Law and the Equal Credit Opportunity Act.

Borrower(s) must qualify for membership with WEOKIE.
**At least one borrower must complete a one-on-one Pre-Purchase housing counseling and education course thru Neighborhood Housing Services of Oklahoma (NHSOKLA). A Certificate of Completion of Pre-Purchase Counseling must be received and provided to WEOKIE prior to entering into a sales contract. Homebuyer education must be completed within the current or previous calendar year of the purchase closing date. Borrowers are required to complete a post-purchase counseling session thru Neighborhood Housing Services (NHS).