Benefits of WEOKIE Home Loans
When you join the WEOKIE family, you're more than just a member. You're a part-owner of our Oklahoma credit union! That means you're eligible for competitive home loan rates and exclusive benefits that make it easier for you to buy a home, refinance, or access your equity.
Low Mortgage Rates
As a not-for-profit Oklahoma-based credit union, we're dedicated to offering you lower rates instead of earning a profit for shareholders.
Flexible Loan Terms
Everyone's needs are different, so we meet you where you are with a wide selection of loan options and terms to fit your budget.
Mortgage Pre-Approval
Getting pre-approved means Realtors and Sellers will know you mean business and you'll be in a great position to compete in a hot housing market.
ITIN Home Loans
We believe Oklahomans of all ethnic, educational, and professional backgrounds should be able to get a mortgage with an SSI or ITIN.
Options for Everyone
Get any type of home loan you need from fixed-rate to ARM, jumbo, first-time homebuyer, home equity loan, line of credit, or a refinance!
"I cannot even begin to tell you how awesome my experience has been so far. I don't usually feel compelled to write this kind of letter, but my entire experience with WEOKIE, especially Nikki and Chris has been exceptional. They have gone above and beyond during our home-buying process. They don't make me feel rushed, even though I know that they are very busy with other clients as well. They treat me like I really am family and that I matter. We are in the process of completing a home loan with you all and they have been extremely responsive, attentive, and on top of everything."
- Josh M.
"The best decision I ever made was to move my accounts to WEOKIE. I saved so much money when I refinanced my car at WEOKIE that I also refinanced my home! I saved over $500 a month!"
– Tamara S.
"WEOKIE's help during the process of building/purchasing my home was essentially the only part of the process that went well. They went above and beyond to say the least! I am shouting my gratitude from the rooftops to all who will listen to me!"
– Brian M.
HomePath FIRST-TIME HOMEBUYER PROGRAM
Ma
king homeownership an affordable reality for first-time homebuyers.
100% Financing And Closing Cost Assistance To Help You Purchase A Home.
WEOKIE's HomePath first-time homebuyer program is designed to assist modest-income borrowers with a grant to cover their down payment with a mortgage loan option that eliminates the need for costly PMI to be added to the monthly payment - making the dream of homeownership an AFFORDABLE REALITY.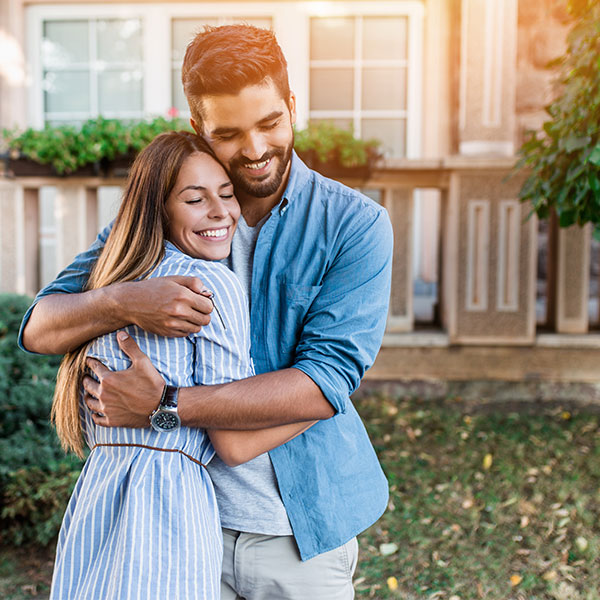 Outshine the competition with a
mortgage pre-approval.
With our exclusive Power Buyer program, you get pre-approved and your low rate is locked in.
YOU THEN HAVE MORE TIME TO FOCUS ON FINDING JUST THE RIGHT HOUSE. YOU NEED TO MAKE HOME-BUYING SUCCESSFUL- AND FAST!
Once you've found your dream home, there's a good chance in today's competitive market that you'll be competing with other buyers. To win the deal, you can set yourself apart from other buyers with a rate lock paired with a fully underwritten pre-approval - that shows you're not only ready to buy, but your homebuying process will be expedited, getting you – and them – to the closing table more quickly and easily.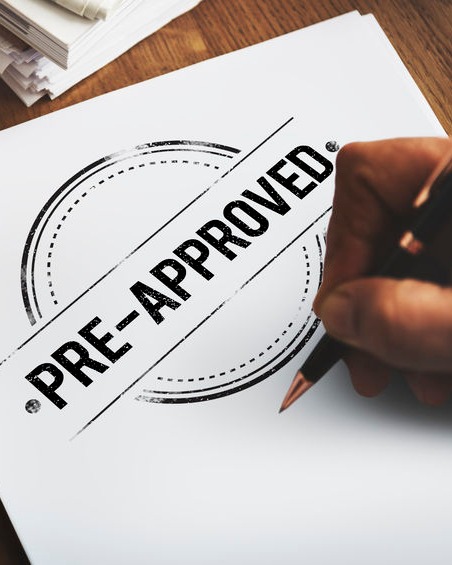 We are here to help.
If you can't find what you're looking for, let us know. We're ready to help in person, online or on the phone.
WEOKIE is proud to provide services through our trusted partners.
WEOKIE: your one-stop-shop for Oklahoma Mortgages & Home Loans!
Mortgages, loans, and finding a home doesn't have to be difficult. At WEOKIE, we're here to help. From finding the home of your dreams, to financing it, to securing a loan and keeping it safe, WEOKIE Federal Credit Union can help make every step in your home-buying experience as easy and as affordable as possible. Let WEOKIE help you find your perfect Oklahoma home. Contact us today to learn more!
Let WEOKIE help you find a great mortgage rate!
One of the hardest parts of buying a property is choosing the right lender. When you approach WEOKIE for a home loan, our experts are with you every step of the way so you can pick the perfect mortgage that fits your budget. We offer a variety of programs to help you find the right property, finance and close a loan, and insure your new home so you don't have to worry.
At WEOKIE, we're dedicated to providing the best Oklahoma home loan experience possible. That's why we consistently offer lower rates and fees than competitors, award-winning service, and expert support when you need it. As a local lender, WE are here for you, so you can rest easy knowing that you can call when you need and receive quick, personalized, and local Oklahoma-standard service.

Need help or advice? Talk with a specialist
Complete THIS FORM and a rep will contact you
- OR -
Call us at 405-235-3030 or 1-800-678-5363
M-F: 8am - 5:30pm (CT) | Sat: 8am - 1pm (CT)
Disclosures: Information, rate, terms, and conditions are subject to change without notice and not guaranteed. Some restrictions may apply. Please contact a WEOKIE mortgage professional for more information. All loans are subject to underwriting. Rate and term based on credit score. We do business in accordance with the Federal Fair Housing Law and the Equal Credit Opportunity Act. FEDERALLY INSURED BY NCUA. NMLS# 442689
*** The HomeAdvantage® program is made available to you through a relationship between WEOKIE Federal Credit Union and CU Realty Services. Cash Rewards are awarded through the HomeAdvantage program to buyers and sellers who select and use a real estate agent in the HomeAdvantage network. Homebuyers or sellers are not eligible for Cash Rewards if they use an agent outside this network. Cash Rewards amounts are dependent on the commissions paid to the HomeAdvantage network agent. Obtaining a mortgage or use of any specific lending institution is not a requirement to earn Cash Rewards. WEOKIE may have specific rules on how Cash Rewards can be paid out. Cash Rewards are available in most states; however, are void where prohibited by law or by the lender. Please consult with a WEOKIE Mortgage representative for details that may affect you.
1Normal lending policies apply. All loans are subject to underwriting. Rate and term based on credit score. Not all applicants will be approved for financing. Receipt of application does not represent an approval for financing or interest rate guarantee. Additional restrictions may apply. Current WEOKIE loans are not eligible for refinancing.