We Increase Our Certificate Account Rates!
This is a great time to invest money into one of these attractive accounts and watch your money GROW!
You work hard for your money, now let it work hard for you. Get more for your money with WEOKIE. With an opening balance as low as $1,000 and terms 3 months to 5 years, it's easy to earn more!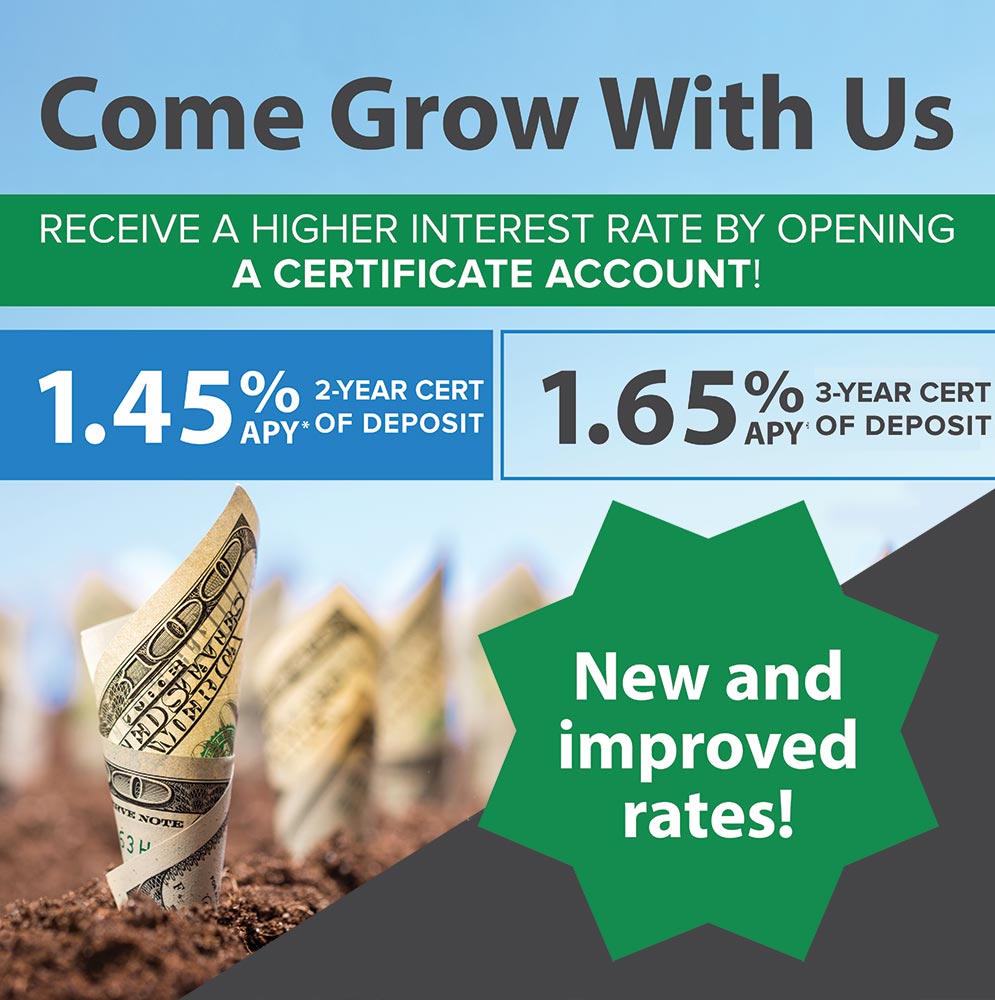 Safe, Secure and Insured.
Dream it. Do it!
Certificate accounts are available in many terms and have a worry-free auto-renewal feature. Open with a minimum $1,000 deposit. Certificates are also eligible for traditional and Roth IRA status.
Call us at 405.235.3030 to discuss how you can start saving today.
"We set a savings goal for our dream vacation two years ago when we opened a certificate. We just returned and it was incredible! Thanks for making our dream a reality."
SANDRA
* APY = Annual Percentage Yield. Rates and offers are current as of May 9, 2022, and are subject to change. Membership eligibility is required. Minimum $1,000 deposit required. A dividend penalty will be imposed for early withdrawal. Federally insured by NCUA. See rates at https://www.weokie.org/accounts/savings-rates.