Personal Loans: Flexible Loan Options for Any Need
WEOKIE is here to help you get funds you need - with predictable monthly payments at a low rate.
Personal loans are an excellent option if you're looking to consolidate high-interest debt or finance large expenses since you can choose the amount you need to finance and determine how you need to spend it. And, since you pay the amount back in fixed amounts, it's more manageable than paying the amount upfront. The terms and conditions for our personal loans are easy and straightforward. Personal loans are unsecured, and the interest rates and payments are fixed, so you won't have to use collateral and you'll know what to expect for your monthly payment.
Whatever the need may be - WEOKIE can help with flexible, affordable options, fast financing, and an

easy online application.
GET STARTED:
All you have to do to get started is APPLY ONLINE or visit one of our convenient locations (no appointment necessary).
The loan process is simple so that you can get the financial services you need quickly and easily.
Not to mention, you'll have the guidance of our trusted financial advisors every step of the way.

Not a member at WEOKIE? Learn why it's time to break up with your bank.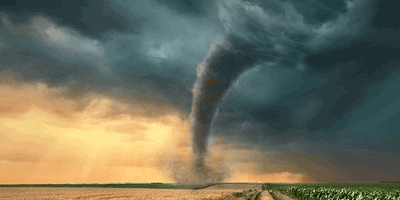 Storm Shelter Loans
Your peace of mind is important to us. We finance professionally constructed and installed storm shelters, up to $5,000 per shelter.**
For the purchase and installation of professionally manufactured storm shelters

Up to $5,000 per storm shelter

1 to 4 year loan term options

Low, fixed rates

Quick credit approval (in a matter of minutes, in most cases).
* If you would like specific details, please contact a WEOKIE representative. A credit score of 680 or above is required to take advantage of this special signature loan rate offer. Other rate options are available for scores lower than 680 and must meet WEOKIE underwriting criteria. 6.99% rate is available for loans of $1,000 to $5,000. Payments range from$91.00-$156.00 with terms ranging from 12 to 36 months maximum. Loan amounts of $5,001 to $7,500 start as low as 8.99% APR. Payments range from $161.00-$240.00 based upon a maximum 36 months term. Your payment may vary based upon the term selected and the amount borrowed. Normal lending policies apply. Some restrictions. Rate, terms, and conditions are subject to change without notice. The offer is subject to credit review. Adequate collateral and acceptable term must be provided for all loans. Not to be combined with any other offers. Proof of income may be required. Membership eligibility is required. Your rates may vary if you are active military. This offer cannot be combined with any other offers. This offer expires 12/31/21.
**Annual Percentage Rate (APR). Rates based on credit history and underwriting factors. The maximum amount of loan is $5,000. Longer terms are subject to the rate at which the borrower qualifies. Purchase contract and professional installation are required. Programs, rates, terms, and conditions are subject to change without notice.
"Thank you WEOKIE for helping us obtain a personal loan when we were in a bind. After our experience, we won't even consider financing with anyone else after working with WEOKIE. There simply isn't a better lender in the area offering low rates and friendly, prompt service. The Smiths family will be lifelong customers! Thank you very much for making our experience the best ever!"
Beth & Bryan S.