Meet our New Virtual Assistant
OKIE
Thanks to Okie it's easier than ever to get answers to questions about WEOKIE's products and services. Okie can also help find office and ATM locations, check your account balances and transactions, and much more!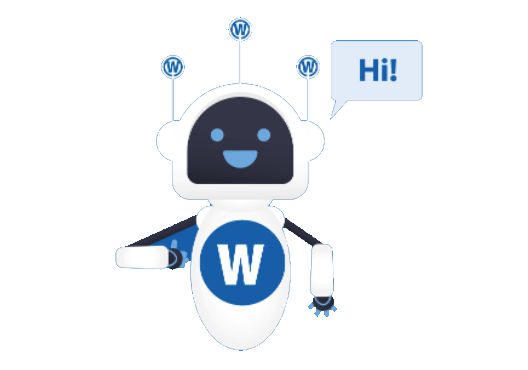 Who is Okie
Okie is available to help answer questions about WEOKIE's products and services.
Okie can also check balances and transaction history, find branch and ATM locations, show our office hours, and provide other important information. You can chat with Okie any time 24/7. Just call 405.235.3030
OKIE is here to help you with your banking needs!
Okie is ready to assist you, our members, with your banking needs so we can save you time! With Okie, our contact center is available by phone 24/7, so you can get assistance with common banking needs without having to wait. This means better service for you, with significantly shorter wait times when you call us. When you dial our number, you'll be greeted by Okie. Although Okie is a robot, you can speak to our assistant naturally, asking your questions like you would speak to anyone else. If Okie doesn't understand your request or can't help with it, you'll be forwarded to a representative to make sure you get the help you need.
When you call us at 405.235.3030 you'll meet Okie. Simply begin by asking Okie a question or tell him why you've called and he'll search to find the answer for you.

I want to apply for a loan (auto, personal, credit card, mortgage, or home equity)

What are the branch hours?

How do I get my e-Statement?

Open an account (savings, checking, certificate account, or credit card)

Branch Visit – schedule an appointment
What are the rates? (auto, credit card, home loan, or personal)

Register in online banking

How can I reset my password?

What is the routing number?

Schedule an appointment
Account Balance

Deposit status

Money Transfer

Transaction History

Make a payment

When is my loan due?
Okie is not human
Okie is an artificial intelligence software that offers responses from a programmed list of questions.
Okie is still learning
Over time, Okie will gain more knowledge of how people ask about our products and services.
You help Okie
Your interactions with Okie help us to enhance his knowledge. He may have limited knowledge in some areas.
Okie is secure
Your conversation is secured by industry-standard encryption, including any conversations where Okie accesses your account balance and transaction information.
"WEOKIE Federal Credit Union was absolutely great in helping us with our loan. Scott had excellent suggestions in helping us to revise our budget and consolidate some debt we had. Thank you so much. We are so glad we called them. We highly recommend them and appreciate all they did.!"
– Larry S., Oklahoma City, OK
What's the WEOKIE difference?
WEOKIE is a not-for-profit credit union, not a bank. That means that unlike a bank, which is focused on earning a profit for its stakeholders, we focus on returning our profits to our members by offering lower fees and lower interest rates.
When you join WEOKIE as a member, you become a part-owner of our credit union. In addition to great loan rates, you become eligible for exclusive discounts, financial education resources, and premier online banking services.
Another reason to finance your car with us is that we look beyond the numbers to the person filling out the application. We consider other factors beyond your current credit score when we review your application.
"Tonya was my lending specialist and made getting my auto loan a complete, professional, effortless joy. Can't think of any other time when I bought a vehicle when it only took a couple of hours instead of days. Thank you WEOKIE for the absolute joy of buying a pickup." - Dale T.