Current Mortgage & Refinance Rates in Oklahoma: Fixed
| Loan Type | Term | APR* |
| --- | --- | --- |
| Fixed-Rate Home Loans | 10-Year Fixed | 6.306% |
| | 15-Year Fixed | 6.649% |
| | 20-Year Fixed | 7.075% |
| | 30-Year Fixed | 7.379% |
| | Welcome Home 15-Year Loan | 6.649% |
| | Welcome Home 20-Year Loan | 7.075% |
| | Welcome Home 30-Year Loan | 7.379% |
| | Fresh Start 15-Year Loan | 9.179% |
| | Fresh Start 20-Year Loan | 9.609% |
| | Weokie HomePath 30-Year | 8.141% |
| | Residential Lot Loan | 7.398% |
| | Fixed-Rate HELOC | 7.000% |
| | 5-Year Home Equity Loan | 8.051% |
| | 7-Year Home Equity Loan | 8.787% |
| | 10-Year Home Equity Loan | 9.591% |
Current Mortgage & Refinance Rates in Oklahoma: Adjustable
| Loan Type | Term | APR* |
| --- | --- | --- |
| Adjustable-Rate Mortgage (ARM) Loans | 10-Year 5/5 ARM | 6.027% |
| | 15-Year 5/5 ARM | 6.037% |
| | 20-Year 5/5 ARM | 6.059% |
| | 30-Year 5/5 ARM | 6.092% |
| | 20-Year 10/10 ARM | 6.330% |
| | 30 Year 15/15 ARM | 6.634% |
| | Jumbo 30-Year 5/5 ARM | 6.809% |
| | Jumbo 20-Year 10/10 ARM | 6.711% |
| | Jumbo 30-Year 15/15 ARM | 7.307% |
| | No MI 30-Year 5/5 ARM** | 6.190% |
| | No MI 20-Year 10/10 ARM | 6.539% |
| | No MI 30-Year 15/15 ARM | 6.855% |
*APR = Annual Percentage Rate. Information, rate, terms, and conditions are subject to change without notice and not guaranteed. Some restrictions may apply. Please contact a WEOKIE mortgage professional for more information. All loans are subject to underwriting. Rate and term based on credit score. Current WEOKIE loans are not eligible for refinancing. We do business in accordance with the Federal Fair Housing Law and the Equal Credit Opportunity Act. FEDERALLY INSURED BY NCUA. NMLS# 442689
**MI = Mortgage Insurance.a
WEOKIE: your one-stop-shop for Oklahoma Mortgages & Home Loans!
Mortgages, loans, and finding a home doesn't have to be difficult. At WEOKIE, we're here to help. From finding the home of your dreams, to financing it, to securing a loan and keeping it safe, WEOKIE Federal credit union can help make every step in your home-buying experience as easy and as affordable as possible. Let WEOKIE help you find your perfect Oklahoma home. Contact us today to learn more!
Pre-Qualified vs. Pre-Approved: What's the Difference?
Getting pre-approved for your home loan means you've supplied the necessary documents and know your likely loan amount and APR. Pre-qualification is an introductory step with estimated figures and verbal checks only.
How to Know If You're Ready to Apply for a Home Loan
Before you apply for your home loan, you should know how much of a down payment you'll need, plus you should get your finances in order so you can understand your chances of being approved.
5 Things You Need to Know Before Applying for a Home Loan
Learn our top tips to prepare you for a home loan application, including information about your credit score, debt levels, paperwork, savings, and long-term property-owning goals.
Have Questions?
We're always here to help.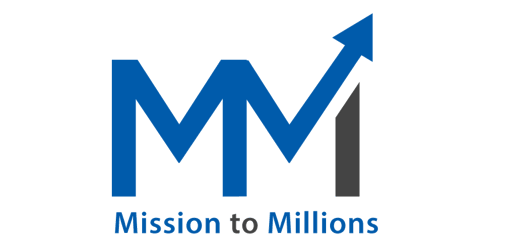 We Work to Help Our Members Save MILLIONS
Total Amount WEOKIE Members Have Saved Since January 1, 2021
Over

$12 Million

!
More than $7 Million in Member's Savings in the last 12 months.
$
0
NSF & Courtesy Pay Savings1
$
0
Loan Refinancing Savings2
$
0
Loan Protection Savings3