Get the convenience, flexibility and security with a WEOKIE Visa®
A WEOKIE Visa® Credit Card is a great tool to have in your wallet! It's accepted at thousands of locations worldw

ide and no

t to mention all of the great perks that come along with it.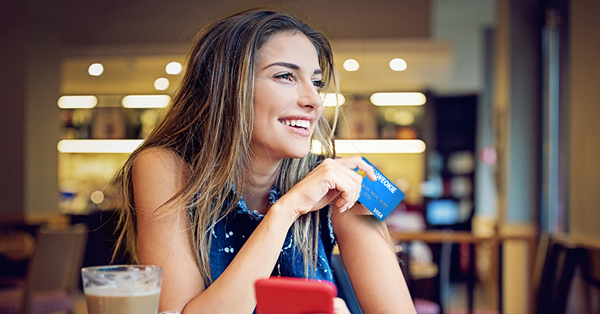 Pick a credit card option and get the perfect card and rate for you!
All card options come with 2.99% APR for balance transfers, cash advances, and purchases for your first six months! Plus, NO annual fees!

Cash Back Card
If cash back is what you are after, enjoy 2% cash back on all purchases!
Rates are still competitive and as low as 9.9% APR*.

Rewards Card
Earn 1 reward point on every dollar spent on everyday purchases that can be redeemed for merchandise and travel.
Rates are very attractive at 9.9% APR*.

LEARN MORE about the rewards program.

Preferred Rate Card
If the best rate available to you is what you're after, this is your card.
Rates as low as 7.9% APR*.
Please see Terms and Conditions for rate, fee and other cost information, as well as an explanation of payment allocation. All terms may be subject to change.

Interested in Upgrading to the
2%

Cash Back Visa?

If you are currently a Cash Back cardholder, no action is needed on your part. Your cash back percentage will automatically be increased to 2%.

Are you a current WEOKIE Rewards or Preferred Credit Cardholder ready to make the switch to the new and improved Cash Back card?
Click the button below to complete a form to change your WEOKIE Credit Card rewards program to one that better suits you.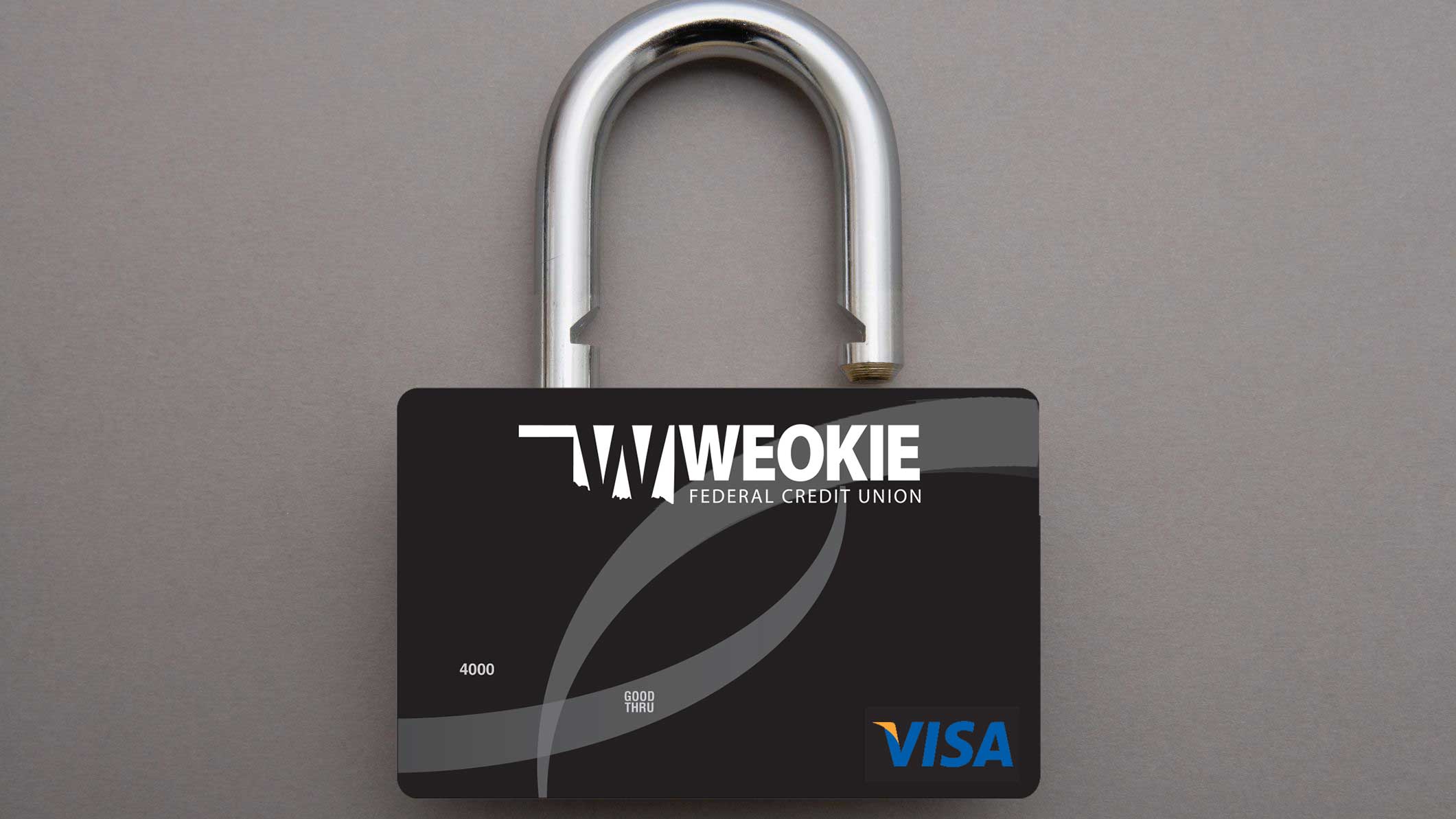 Card security in your control
Download the mobile app that allows you to control credit card usage on the go. Turn your credit card "on" or "off" anytime. The App helps safeguard your card from fraud as you can define areas where your card can be used, limit purchases by the type of merchant, and set limits on transaction amounts.
Change your settings, giving you complete control over your credit card.
Download SecurLOCK Equip on your mobile device today for free from the App Store or the Google Play Store.
Lost or stolen card information
If you believe your card or PIN has been lost or stolen,
please call one of the numbers listed below.
During normal business hours: (405) 235-3030
After Hours Reporting: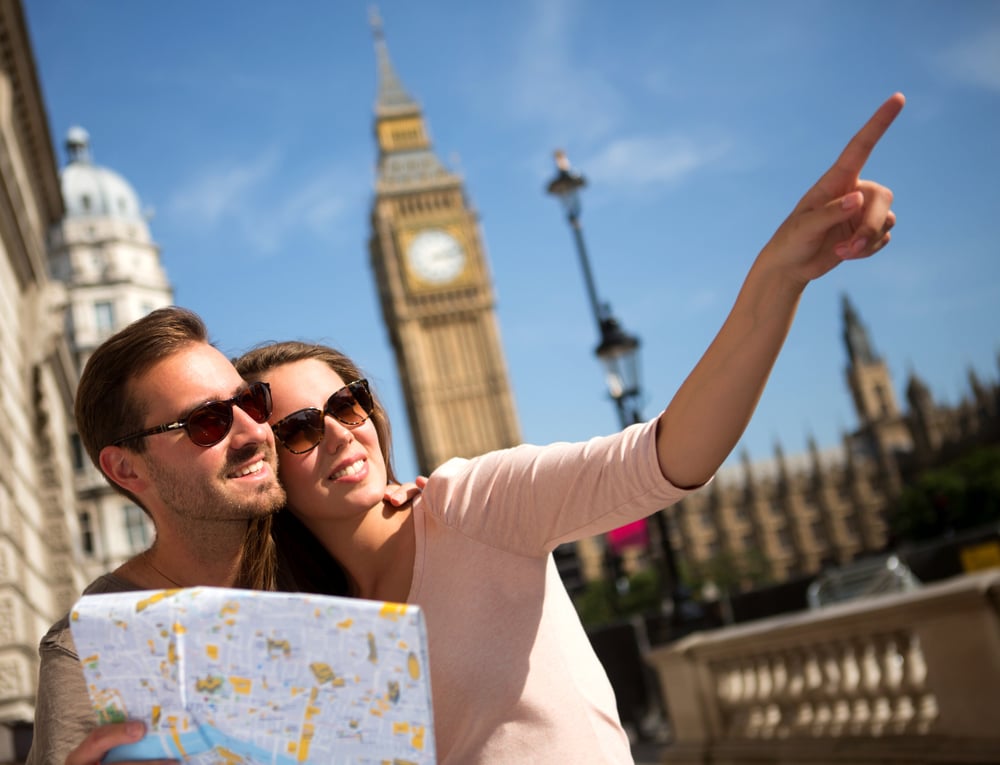 International travel using your Visa card
Let us know where you are going and when you will be traveling to make sure you can utilize your WEOKIE Visa Credit Card with no problems.
Call us at (405) 235-3030 or 1-800-678-5363 to tell us of your plans, preferably at least one week before your trip.

Please note that we will need notice of all countries you will be visiting, as well as any countries where you may have a layover and might be making a purchase or accessing cash from your account.
Even if you're traveling within the U.S., please contact WEOKIE with the dates and cities, and states you will be traveling to.
*Your card rate will be based on your credit history. The APR on each card for new purchases and cash advances is listed on this chart.