Get the convenience, flexibility and security you need with a WEOKIE Visa®
Check out our Credit Card offerings and get the perfect card and rate for you!

Enjoy 2.99% APR for balance transfers, cash advances and purchases for your first six months. No annual fees!
Preferred Rate
If the best rate available to you is what you're after, then this card is for you.
Rates as low as 7.9% APR*.
Cash Back
If cash back is what you are after, then enjoy 1% cash back on all purchases.
Rates are still competitive and as low as 9.9% APR*.
Rewards
Earn reward points on everyday purchases that can be redeemed for merchandise and travel.
Rates are very attractive at 9.9% APR*.
*Your card rate will be based on your credit history. The APR on each card for new purchases and cash advances is listed on this chart.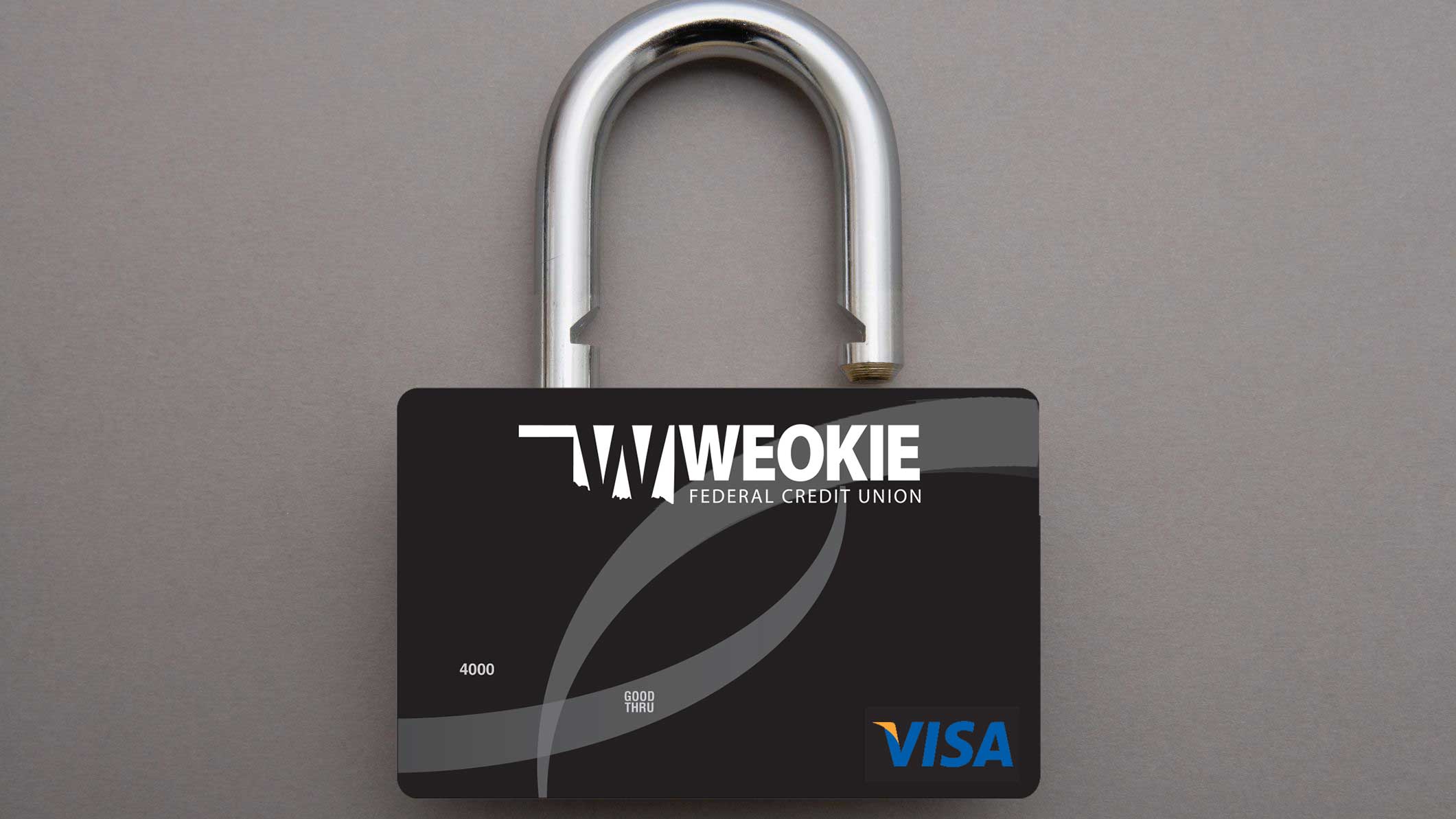 Card security in your control
Download the mobile app that allows you to control credit card usage on the go. Turn your credit card "on" or "off" anytime. The App helps safeguard your card from fraud as you can define areas where your card can be used, limit purchases by the type of merchant, and set limits on transaction amounts.
Change your settings, giving you complete control over your credit card.
Download SecurLOCK Equip on your mobile device today for free from the App Store or the Google Play Store.
Lost or stolen card information
If you believe your card or PIN has been lost or stolen,
please call one of the numbers listed below.
During normal business hours: (405) 235-3030
After Hours Reporting:
Check Cards: 1-800-617-3775
Visa Credit Cards: 1-800-991-4961
International travel using your Visa card