WE'RE HIRING
If you are awesome, please apply to join our team!
Join the WEOKIE team
Do you enjoy helping people?
Are you looking for more than just a job?
WEOKIE is hiring professional and passionate people who want to impact the lives of others. Your hard work has a direct positive impact on the company's success and the communities we serve. If this describes you, we would love to hear from you!
Culture
Life is short.
Work somewhere awesome.
At WEOKIE, we work hard to bring people together to build more inclusive relationships and experiences. We want to empower our employees and help them experience a genuinely supportive team culture while also having fun!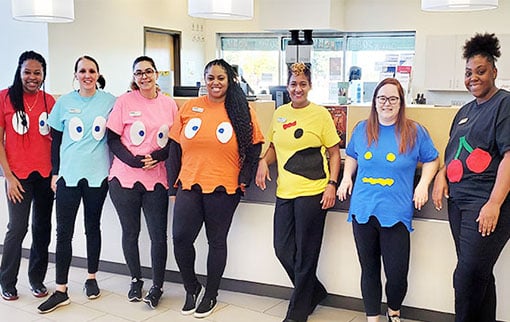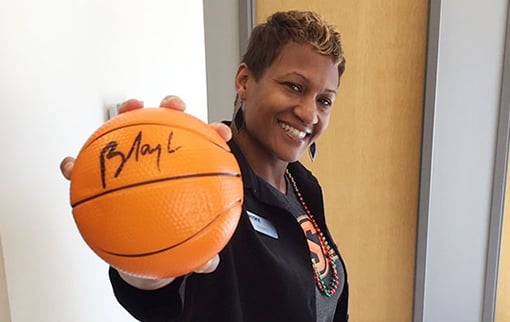 Benefits
Treat employees like they make a difference... and they will!
WEOKIE believes that people do their best work when they are offered opportunities for growth and excellent benefits. WEOKIE strives to provide affordable, high-quality benefits to keep you and your family healthy and happy and help you plan for a comfortable retirement.
Benefits available to employees:
Medical Insurance (partially paid by the credit union.)

Dental Insurance (partially paid by the credit union for the employee only.)

Vision Care

Life Insurance (provided at no additional cost to employees.)

Short-Term/Long-Term Disability Coverage

Paid Time Off and up to 11 Paid Federal Holidays

Generous 401(k) Retirement Contribution Plan. WEOKIE contributes 10% of salary plus up to an additional 5% match of employee contribution (for a total of up to 15%).

Flexible Spending Accounts

Supplemental Insurance Plans

Access to Private Gym

Paid Time Off to Volunteer (up to 8 hours per year)

Career Development Coaching

Professional Development Program
It is the practice of WEOKIE only to accept employment applications for positions that are currently listed. If the openings listed are not of interest to you, please check our website again later (or sign up for job alerts). You may also pick up an application at any of our metro branches and then either return the application to any branch or mail to: WEOKIE Federal Credit Union, P.O. Box 26090 Oklahoma City, OK 73126.
WEOKIE is an Equal Opportunity Employer. All applicants are considered solely on the basis of qualification and ability without regard to race, color, religion, creed, gender, national origin, age, disability, marital or veteran status, or any other legally protected status.
Through UnitedHealthcare, UMR and HealthSCOPE Benefits creates and publishes the Machine-Readable Files on behalf of WEOKIE Federal Credit Union. To link to the Machine-Readable Files, please click on the URL provided: transparency-in-coverage.uhc.com