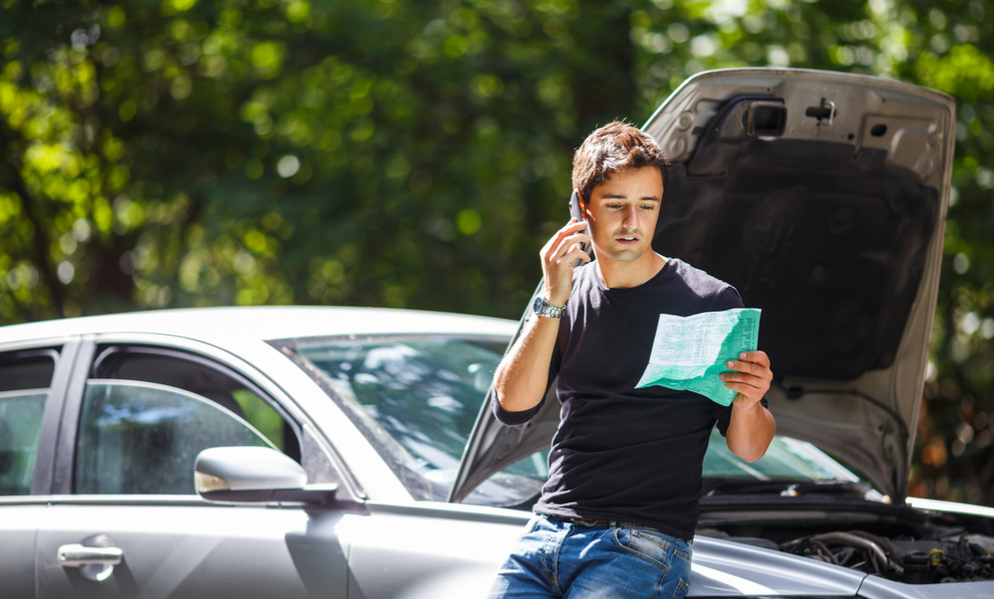 When you're buying a new vehicle, it can be overwhelming at first. Loan officers, sales people, and even family members will give you their best advice on low monthly payments, extended warranties, and free oil changes for life. Not to mention everyone has an opinion on GAP coverage too. It can make most people want to give up and ride share everywhere.
We believe that there is some benefit to all of these things, especially when it comes to GAP coverage on your new vehicle.
While some things in the car buying process can be less than worthwhile, we believe that you should take a second look at what GAP is and how it could benefit you when buying a new car.
What GAP insurance does for you ...
GAP is an insurance policy that covers new vehicles from losses immediately after your purchase. When you buy any new car, its value decreases; it's one of the downsides of getting a brand new car. Unless you make a large down payment, you will most likely owe more on the vehicle than what it is worth.

GAP covers that difference. It is aptly named because it's a guaranteed protection in the gap between what you owe and what the vehicle is worth; hence the "gap" in GAP.
What You Could Lose
Let's say you are a few months into your new vehicle. It's a model year that just released, and you are heading to the coffee shop for a Frappuccino. At the intersection, you get hit. Thankfully, no one is injured, however, your new vehicle doesn't look good.

It's a total loss. When you get a check in the mail for the value of your vehicle, you find that you still owe money on a mangled mess of a car. Plus, you have to get a new set of wheels before you can go back to work. This scenario can become very expensive very fast.

Now let's say that you get your new vehicle and it has GAP coverage from the very beginning. Years go by, and the worst that happens is you get door dinged at the supermarket. By this point, the coverage has run its course, so how much did you lose? A WEOKIE GAP Advantage plan starts at $499, so over the course of a 60-month plan, you are losing less than $10 a month.

So, to answer the question, you could lose out on less than $10 a month, or thousands of dollars on a totaled vehicle that you can't drive anymore due to an accident. Keep a peace of mind and rest assured with a GAP plan on your next vehicle purchase.
What You Gain by Purchasing GAP
Let's revisit the unfortunate scenario where your brand new vehicle is totaled in an accident, but this time you have GAP Coverage. Now, when you get the check in the mail from the insurance company, you will get another check for the remaining balance on your loan as well. Now you don't have to feel stressed about purchasing a replacement vehicle.

Even better, if you have a WEOKIE GAP Advantage plan, and you get a new loan from us for your replacement car, we'll help out with $1000 towards the down payment as well. If you are lucky, and your car isn't totaled, our GAP Advantage plan covers your insurance deductible up to $1000 to get your vehicle repaired and back out on the road.

For less than $10 a month, you get the peace of mind that your covered from total loss, and you have that added benefit if you are in a little fender bender as well.
What it's worth
When you get a car, you will want to care for it as long as you can. The last thing you want is for an accident to set all of that work you are doing back to the very beginning.

GAP Coverage helps to give you the peace of mind of buying a new vehicle without the need to drop several thousand dollars up front.

Are you trying to think of creative ways to buy a much-needed car? Our experienced lending experts at WEOKIE Federal Credit Union can help. Give us a call at (405) 235-3030 or 1(800) 678-5363 to discuss and strategize your financial goals today!
If you are still in the process of shopping for a new vehicle, then you need to check out our free downloadable guide about our favorite resources. From Edmunds, to Kelley Blue Book, we lay out some of the best sources on the internet to help you get the car of your dreams.
*See a WEOKIE rep for details. Federally Insured by NCUA