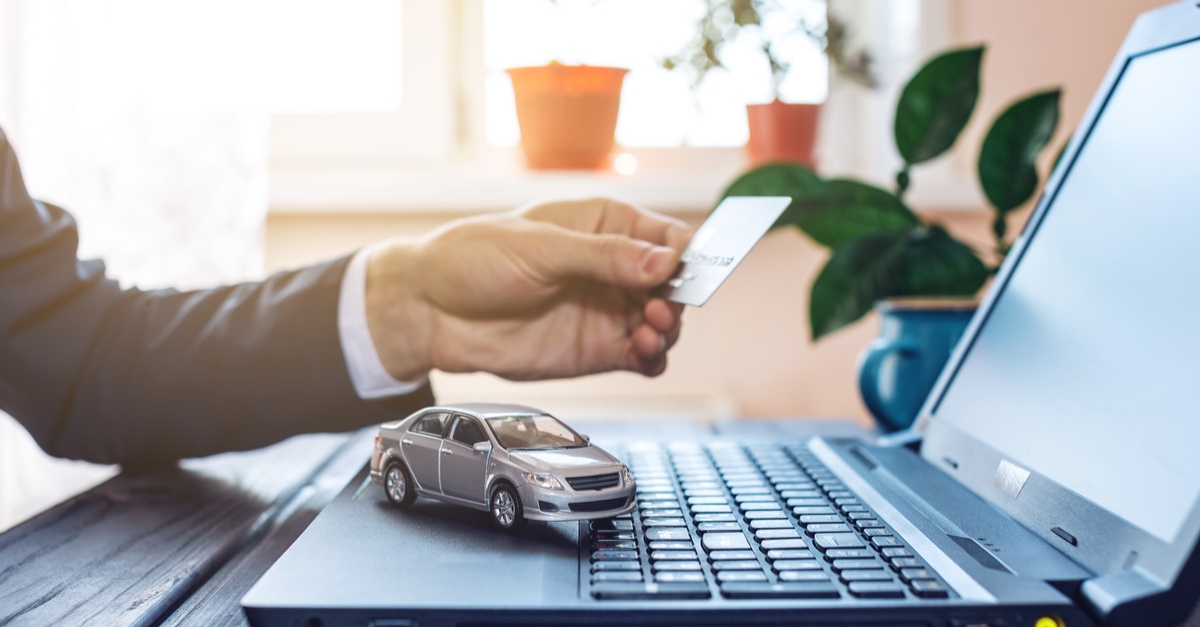 It's great how technology empowers buyers to locate the best prices and deals for the vehicle they want, and sometimes, getting it requires driving to a neighboring state. It might be a lower price, bigger incentives, or simply, the right make and model that you can't find locally.
Whatever the reason, buying in another state can be beneficial to the well-informed car buyer.
Your first consideration should be the time-investment and cost of travel. Will the additional savings be irrelevant after you add in the extra expenses?
Keep in mind, if you're buying new, you can typically find similar deals anywhere in the country. Not to mention, dealerships might bring the exact car you want to you rather than requiring you to travel. However, a used or certified pre-owned model may be more challenging to locate with precise specifications.
Here are a few of the things the bank never told you about buying a car out-of-state.
Always start with research.
Before you take off on a road trip to retrieve your dream car, do some research on the vehicle.
Like any car buying exercise, you need to research the car you want to get. Check the reliability of the manufacturer. Look online for the history of the model and see if it has traditionally been a reliable model.
Search car review pages that detail out the pros and cons of a vehicle. You may be able to find helpful long-term reviews on a particular model. These types of overviews of a vehicle will help you determine the car that you can reliably get your money's worth out of the investment.
Vehicle history reports are especially important on used vehicles, but they can be pulled for new vehicles as well. It's possible a new car was in an accident during a test drive. Used vehicles should have a detailed report on both the car's maintenance and any accidents reported.
Be especially careful of used vehicles from areas prone to flooding. While history reports are generally reliable, it is possible to try and move a car that was totaled.
Call and confirm.
Not every dealership maintains their online directory. It's best to let them know you're coming, they'll have a chance to either hold the vehicle for you or tell you if someone has already purchased the car.
You should do this not only on your first inquiry but also the morning before your start your trek to the dealership. Set up an appointment with a salesperson if possible.
If possible request they send you some type of written communication confirming they'll hold the vehicle for you. This is especially important if you are traveling a long distance to see the car.
While there isn't anything you can do legally if the car moves before you get there, you are ensuring that the dealer is clear about your intentions.
Make multiple appointments.
If you're traveling to a different state because they offer lower prices than your home state, then try finding the vehicle you want at several dealerships.
When you take this approach, you might not ask for assurances the vehicle will be there when you arrive, but you've reduced your risk by finding several cars you're interested in purchasing.
The added benefit is you have the opportunity to walk away from a deal, so you can ensure you don't make emotional decisions. Plus, you might open yourself up for better negotiations by letting the dealership know you have other options.
Don't fall into the mindset you have to buy.
You don't want to drive hours only to leave empty handed. It stinks when a car deal doesn't go through when you're at home, but it's even worse if you've invested time, gas money, and hotel costs into the equation.
Make sure you're not deciding to buy a car that's not right for you just because you feel motivated by your decision to travel out-of-state.
Don't leave home without your loan.
When it is time to sign and buy, you'll be exhausted, especially with the added travel. Save yourself time and money by pre-qualifying for a loan.
Lending in another state might also be a bit tricky. If you walk in with money in-hand, not only will you be in a better position to negotiate, you might walk off the dealership with your car faster.
Check your credit history and make sure there isn't anything you need to iron out first. Then, talk with WEOKIE and we can help you determine what lending options are available to you.
Get setup with insurance.
Call your insurance agent. If you plan on making a big trip in your new car, you'll definitely want to ensure you have the right protections.
Most of the time, your existing policy will cover a new vehicle for a short time.
When you buy a car from out of state, the dealer will issue a title that will transfer the vehicle to your home state, saving you from the hassle of having to deal with two different DMV visits.
However, if you are buying from a private seller, you may be faced with a little more time dedicated to getting the right title. Make sure you get a signed title transfer and a bill of sale to show that the car is yours.
Sometimes, GAP Coverage from your lender will have a period of insurance coverage for your vehicle. It is probably a good exercise to speak with your insurance adviser before you travel to pick up your vehicle. You may be able to set up insurance coverage to go into effect once the car is in your possession. Once you get a proper title, you can update your insurance coverage with the new information.
At WEOKIE, not only do we have insurance options for all your assets, we also offer GAP insurance.
P.S. Taxes will be here when you get back.
Don't drive to another state to purchase a car just because they have a lower tax rate. When you go and register your vehicle at the DMV, you will pay the taxes there. Sure, you may not have to pay as much in tax thanks to a cheaper car buy, but you will always pay the taxes on your purchase to the State of Oklahoma.
In Oklahoma, the state taxes for a new car is 3.25 percent. If you buy a used car, it is $20 for the first $1,500, and 3.25 percent on the remainder. Keep documents on what you paid and when you paid it, just in case there is any question at the DMV.
To learn more about our auto loans and how we can help put you in the driver's seat of a new or used car, give WEOKIE a call today at (405) 235-3030 or 1(800) 678-5363.
Are you planning on taking a big trip for a new car? Before you take off, download our free guide on how to negotiate the right price, so wherever you go to buy, you'll feel prepared.
*See a WEOKIE rep for details. Federally Insured by NCUA