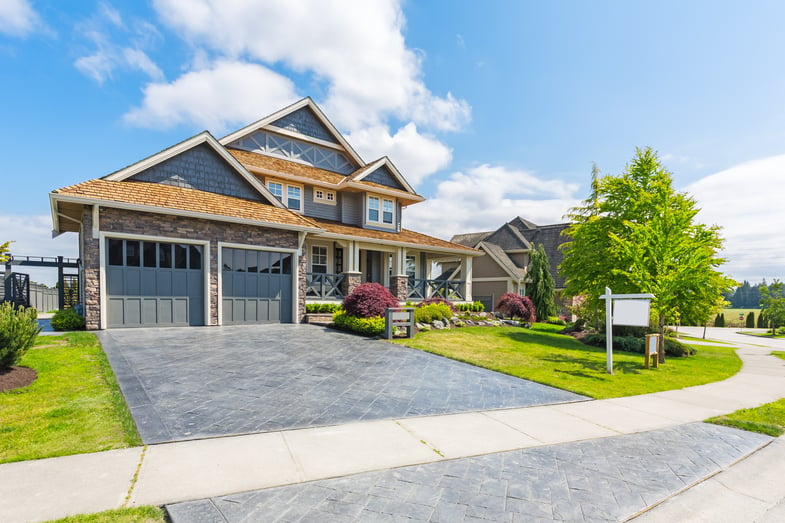 As the real estate market recovered from the crisis of 2008, the criteria for obtaining a loan has become much more stringent. That shouldn't deter couples and first-time homebuyers from applying, though. All it means is that you should be financially prepared for a mortgage.
Once you've found a home that meets your needs, preferences and budget, it's time to apply for a loan. You'll be required to provide information about yourself and anyone else listed as a co-borrower on the mortgage.
If you're a little intimidated by the process, don't be. Our WEOKIE team is here to guide you every step of the way. In our blog today, we'll be sharing eight ways you can prepare when applying for a home loan.
Calculate your income and expenses.
As we mentioned, lenders want to ensure you're financially prepared to take on a mortgage. The first step in preparing for the application is documenting your monthly income and expenses. Gather your past two or three pay stubs, and if you're self-employed or have variable income, use your last two year's tax returns to show consistent income.
Lenders require these documents to assess if you have an acceptable debt-to-income ratio (typically 43% or lower) and measure your ability to pay off your existing debt along with the mortgage.
Assess the health of your credit.
Lenders will also want to see a solid credit history and require a minimum credit score depending on the mortgage. If your spouse is applying as a co-borrower, their credit will be pulled as well. Lenders base combined credit off the lowest score then take the middle score from three bureaus. These credit scores will determine the interest rate you qualify for.
Before you complete an application, check your credit score and history. Verify there are no report errors and don't apply for new credit in the coming months. Inquiries can dock your credit and may look suspicious if you have outstanding debt. Typically, you'll want to shoot for a score of 680 or higher. Anything less, we recommend finding a highly qualified cosigner or taking steps to improve your score before applying again in the future.
Determine your mortgage budget.
Before you bring financial documents to your lender, determine how much you can afford on a house and the amount you're comfortable paying. Remember, the total mortgage payment will include association fees, interest, property taxes and insurance. As a rule of thumb, shoot for a payment no more than 35 percent of your gross income.
Identify how much to save for the down payment.
Once you've established your monthly budget for a mortgage, determine how much you can set aside for a down payment. In most cases, lenders require 5 percent or higher. To calculate your down payment, here are the three most popular mortgage types to consider:
Conventional: Around 5 percent of the home's price
VA: As little as 0% of the home's price
If you put less than 20 percent down, you'll pay private mortgage insurance (PMI) in addition to your monthly mortgage insurance. PMI protects the lender should you default on the loan. To remove PMI, you must have at least 20 percent equity in the home. You may ask the lender to cancel PMI when you've paid down the mortgage balance to 80 percent of the home's original appraised value.
Prepare the necessary documents before applying.
As we mentioned, you and your co-borrower will need to provide documentation to verify your employment, credit standing and overall financial situation. Have these six things ready and the process will run smoothly.
W-2 forms (covering the last two years)
Pay stubs (covering the last 30 days)
Bank statements (covering the last 60 days)
Quarterly or year-to-date profit/loss statement (if self-employed)
Copy of the signed Purchase and Sales Agreement
Sum of your total monthly expenses (auto loans, credit card payments, etc.)
In addition to these documents, be sure and take the time to fill out the application as accurately as possible. Failure to disclose credit problems or holding back pertinent information may prevent approval and delay the process.
Ask questions to prevent miscommunication.
Since interest rates fluctuate frequently, ensure your loan terms are locked during the application process. A rate lock (or rate commitment) is the lender's assurances that the interest rate and discount points are guaranteed until the lock's expiration date.
Have the rate lock provided to you in writing, documenting the agreed interest rate, length of the lock and any discount points you're choosing to pay.
On the other hand, if you believe the interest rate will decrease in the near future, waiting to lock your rate might be wiser. It's a personal choice, but it must be locked prior to preparing your closing documents.
Begin with a pre-qualification.
Once you've chosen a mortgage lender to work with, you can begin the pre-qualification process. It usually doesn't take much time. The lender will run your credit score and history to calculate how much you can borrow. Once you get approved, you can begin the house hunt (if you haven't already).
Submit your home loan application.
The last step is the application process itself. Bring your six documents, your drivers' license and a copy of your social security card. Once you've completed the application, the lender will verify the information and ask for any additional supporting information required.
Once the underwriter has approved your application, you'll enter the closing process. From there, you'll review the terms of the loan, pay your closing costs and do a final walk-through of the property. When everything has been reviewed and signed, you'll be granted the loan.
For more information on mortgages, the application process and how WEOKIE can help you obtain your dream home, contact us at (405) 235-3030 or 1 (800) 678-5363.
Preparing Your Finances for a New Home in 2018?
The holiday season can really put a strain on your finances. WEOKIE Federal Credit Union offers holiday loans up to $7,500* with affordable monthly payment options. Our loans are often cheaper than using your credit card.
Want to learn how you can get started with WEOKIE home loans? Stop by one of our many locations or reach out to us today at (405) 235-3030 or 1 (800) 678-5363.
Federally Insured by NCUA