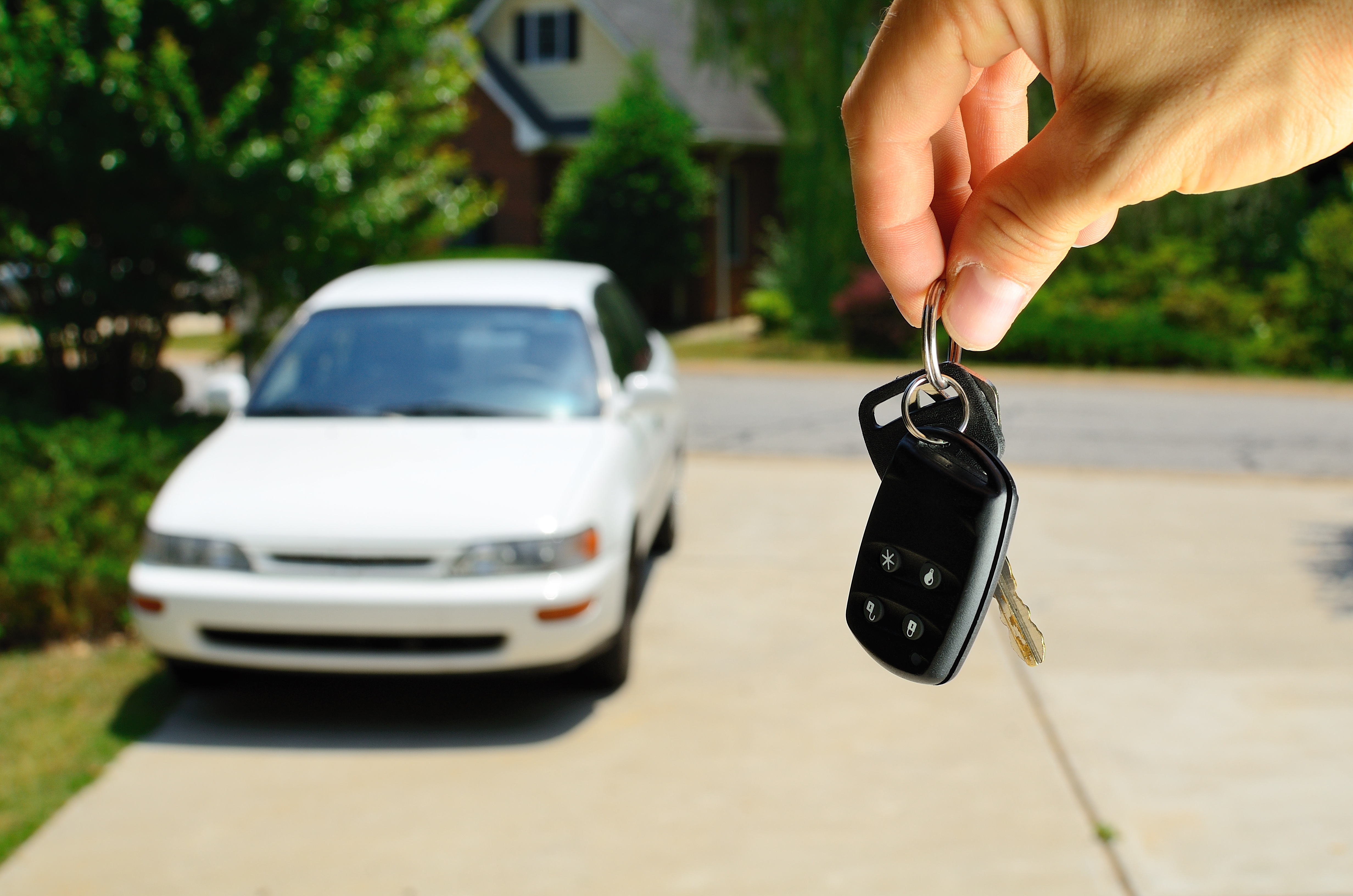 So, you've decided a car is going to be your next major purchase — but how do you ensure you're getting the best deal? Let alone, a reliable vehicle.
Buying a car from a private seller can be intimidating. However, understanding the process can help you avoid wrong turns along the way. To find and secure a vehicle you feel confident in, take a look at these seven credit union tips before you start shopping.
Key differences between purchasing from a dealer and a private seller.
Dealers selling used vehicles must comply with the Federal Trade Commission's Used Car Rule. Banks and financial institutions are exempt from the rule as are businesses that sell vehicles to their employees, lessors or buyers found by the lessee.
The rule requires that dealers post a Buyer's Guide before displaying a vehicle for sale. The Buyer's Guide provides in-depth information on the vehicle such as:
Whether the vehicle is being sold as is or being accompanied by a warranty

The terms and conditions of the warranty being offered
The percentage of repair costs the dealer will pay under the warranty
And, the mechanical and electrical systems that are covered under the warranty
However, when you purchase a car from a private seller, the Used Car Rule doesn't apply. Implied warranties of state law typically don't apply either. A private sale is considered an "as is" transaction. Meaning, you'll have to pay for anything that happens after you take possession of the car.
If this aspect causes you stress, you always have the option of purchasing a used car through our partner, First Rate Autos.
Remember, buying from a private seller also has its perks — like negotiable pricing and less "back and forth" communication. Whether you're purchasing a fairly new or used vehicle from an individual, be sure to keep these seven tips in mind.
1. Examine the car and calculate its "real cost."
Once you've shopped and found a model that interests you, research the added costs that come along with it — like insurance, monthly loan payments, maintenance and gas. We also recommend visiting safecar.gov to check and see if there have been any recalls on the car. And, before negotiating the price with a seller, be sure and look up the vehicle's market value.
2. Test drive the car under various road conditions.
Because it's a used vehicle, it's important to test drive it in various conditions like hills, high-traffic and the open highway. A test drive gives you the opportunity to consider the performance of the car and detect any possible problems.
3. Ask for the car's maintenance record.
A dealership is required to provide the used car's history. However, most private sellers won't think to include this document unless you bring it up. During initial conversations, ask the individual to see the car's service and maintenance records. After all, you don't want to be stuck paying out of pocket for repairs after the sale.
4. Hire an experienced mechanic to inspect the vehicle.
Because private sellers aren't bound to the government-enforced rules as a dealership, have a critical mindset when inspecting a car. To help you determine if it's worth buying, bring a checklist with you or hire an experienced mechanic to ensure everything's working properly. If the need for a repair arises, you can leverage it when negotiating the price of the vehicle.
5. Check the vehicle's ownership history.
Just as it's important to inspect the vehicle's performance, it's crucial to research the car's ownership history. You can get a free independent report through various organizations like AutoCheck and CARFAX, or look up a vehicle's VIN through the National Insurance Crime Bureau.
6. Check the status of warranties.
As mentioned earlier, buying a used car from a private seller often means you're purchasing "as is." Vehicles bought privately aren't usually covered by the implied warranties of state law. However, a vehicle may be covered by the manufacturer's warranty or a service contract. Ask to review these documents and determine if they may be transferable to the new owner.
7. Ask to see the title.
Similar to the ownership history, you don't want to purchase a car to discover the seller didn't pay off their own — especially if the lender has the right to repossess the vehicle. Before you buy the used car, ask to see the title and check for an outstanding lien. If you feel uncomfortable doing this upfront, you may be able to spot this information early from the AutoCheck and CARFAX reports.
Most importantly, work with a credit union you can trust.
Whether you're purchasing a new or used car, always check your credit history first. You'll have the opportunity to check for errors, take steps to improve your score. Or, if approved, you can lower your auto loan rate. Take the time to shop around and compare lenders. What you'll typically find is credit unions are able to offer lower rates and more flexible payments — reducing your costs in the long-term.
Our experienced lenders at WEOKIE Federal Credit Union make it easy to get a decision quickly. To learn more about our auto loans and how we can help put you in the driver's seat of a new or used car, give us a call today at (405) 235-3030 or 1(800) 678-5363.
Need help driving down the price?
From dealerships to private sellers, our team is here to help you navigate rebates, incentives, buying power and more. Click below to access your free ebook, where our experts teach you how to negotiate the best price confidently.
Federally Insured by NCUA