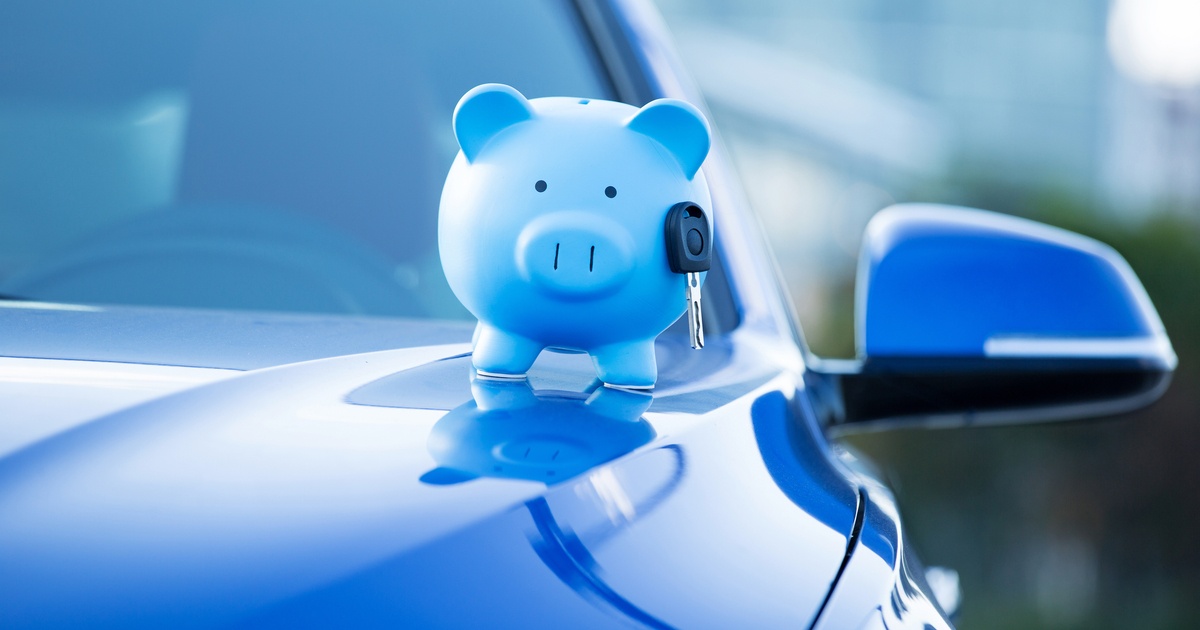 There are certainly perks for driving off the lot in a new car, like the smell, the warranties and the peace of mind knowing it doesn't have years of neglected maintenance. Conversely, used cars offer a cheaper price tag, but may come with added risks. Either way, new or used, here's how to finance both with WEOKIE Federal Credit Union.
Save for a down payment.
Buying a car is a process that'll require a time investment. You won't be doing yourself
any favors if you rush into the driver's seat.
Start the process off right by saving for the down payment every month. Force yourself to
set aside a fixed amount; $100 or more if you can afford it. Cut back on how much you spend on extra things, and you would be surprised at how much you could save.
Instead of eating out at lunch, pack a lunch for work, and you could save half of your food budget. You would be surprised how inexpensive it is to eat healthy. Skip the expensive coffee shop, and opt to make coffee at home.
Any extra you can put back for a down payment is just you paying your future self. Think about it this way. If you take out a $25,000 loan at 3% for 60 months, then you are paying more than $2200 in interest. Paying an additional $1000 upfront saves you $20 a month and $200 in interest.
The car dealer may tell you that a bigger upfront payment won't make any difference, but an extra $20 a month means you can go out for lunch and get a specialty coffee guilt free. Of course, you can always put it on your car loan and save even more on interest by paying it off early.
Consider the ideal loan term.
Something to consider when looking at loans is how long you will be making payments. You may be able to find a loan lasting 36 months, 60 months, 84 months and almost anything in between.
There is a balance of interest being paid over the life of the loan and the monthly payments.
A shorter loan will have a lower interest rate, but your monthly payments will be higher. A $25,000 loan at 3% over 36 months means you are paying $727 a month, but in three years you will have only paid $1,173 in interest.
If you increase the term to 84 months at 6%, you only pay $365 a month, but the interest on your loan would be $5,678. That's a whopping 22% increase on your initial loan. If you bought a used car that was 2-years-old or older, you would be looking at a vehicle that is almost a decade old when you are done paying it off.
There has to be a balance. You may not be interested in paying a massive car payment each month, but you also don't want to be paying for a car for six or seven years. Many people shoot for 48-60 month loans because the rates are reasonable and the term is manageable.
What you can do to get a smaller monthly payment is put aside as much as you can to pay off the car as soon as you can. Think of it this way: Budget and pay off the car as though you got a 36-month loan, but if for any reason something comes up and you can't make the budgeted amount, then pay the monthly minimum and try to pay more the next month.
Prepare for the age factor.
Speaking of used cars, be prepared to take on a shorter term. You may find yourself limited when buying an older vehicle. The reason is many lenders are not willing to take on the risk that comes with age. There are maintenance risks and a lack of a warranty that increases the chance of problems not just for the buyer, but the lender too.
The biggest benefit of buying a used car is the savings you'll capture because the previous owner paid most depreciation costs. In exchange, you'll assume more risk because you don't know how the previous owner maintained the car.
If you are looking to get an older used car, you will need to do some additional shopping
around for a lender, or contact us here at WEOKIE.
You could save money buying the used car, but the upkeep costs may be more than a monthly payment on a new vehicle. Be sure to do your research to determine if a used car is easy and inexpensive to maintain. Research the reliability of a car as well before buying it. Check out our free e-book on accessing vehicle reliability before you buy.
Know your credit score.
Your credit score is like a grade of how likely you are to make your monthly payment. It offers a quick look into your reliability and eligibility to get a loan. AnnualCreditReport.com is a site that will give you your full credit report from all three credit bureaus once per year as designated by federal law.
One of the biggest factors in calculating your credit score is how long you have had credit. Companies are looking for accounts that you have had open and active for several years.
Staying on top of all your bills by paying them on time and in full will ensure that you have a clean credit history. This is especially true for any loans or credit cards since these will earn interest on any outstanding balances making it more difficult to pay off.
If you have been a loyal credit card customer, you may be able to help your credit score a little. The amount of credit available to you is another factor in your credit score. If you are paying your credit card off on time and using a large percentage of the credit available to it, you may be eligible for a credit limit increase. Having a $10,000 limit on a card may seem like a lot, but getting that limit doubled shows potential lenders that you are reliable.
If you have a loan that you pay off, you will see a slight dip in your credit score. Don't panic, this is normal automated behavior and to be expected after closing a line of credit. After several months, your score will recover and even increase. You have proven that you can pay back a loan, giving future lenders peace of mind when working with you.
If there are any derogatory remarks on your credit, it could prevent you from getting a loan even if you did not create those problems. Look early and look often and act on any issues as soon as they arise. Reporting companies aren't perfect and the digital world can be a dangerous place.
Avoid "buy here pay here" programs.
The most expensive mistake you can make is walking into a dealer without being pre-approved for a loan. Dealers that offer to sign you up for their loans are counting on you to forego the extra legwork and go the easy way out. Don't fall into the trap.
Dealers have incentives to get you to sign up for their loans. These deals are not something that you will see, but you will pay for them. Increased loan rates and terms mean you will pay more, sometimes thousands of dollars more, for your vehicle.
Before you set foot in a car dealer, shop around for a loan. While going to a bank will get you a better deal than a car dealership, going to a credit union will usually get you an even better loan offer.
Since credit unions like WEOKIE do not operate to the benefit of shareholders, savings can be passed to you. Essentially, as an account holder, you are the shareholder. Discounted rates and a more flexible loan term means your monthly rates can be a fraction of what you will get at any car dealership.
With the loan offer in hand, you become equivalent to a cash buyer, and the dealer will know you mean serious business. You can skip the haggling and dealing, especially when you have the invoice. If you don't have the car invoice price, ask for it. You're looking for the best deal you can get on a car, not how happy you can make the salesperson.
Consider buying certified pre-owned.
Certified pre-owned cars have a lot of advantages. First, you'll have access to warranties similar to new cars, but you'll have price tags similar to used cars. If you want the peace of mind that comes with a new vehicle, you'll love this option. Although, the same vehicle not in a certified pre-owned but instead just "used" will often be cheaper.
This option might also help when you are looking for financing because credit unions will also be assuming less risk when they lend to you for the purchase. Make sure you compare the extra you're paying in cost with a lower interest rate, to the reduced price tag you'd pay for a used car with a potentially higher interest rate.
You're almost ready to shop those dealerships. But, before you go, download our free guide outlining tried and true ways to negotiate the best price for your next car.
Our experienced lending experts at WEOKIE Federal Credit Union can help. Give us a call at (405) 235-3030 or 1(800) 678-5363 to discuss and strategize your financial goals today!
Federally Insured by NCUA