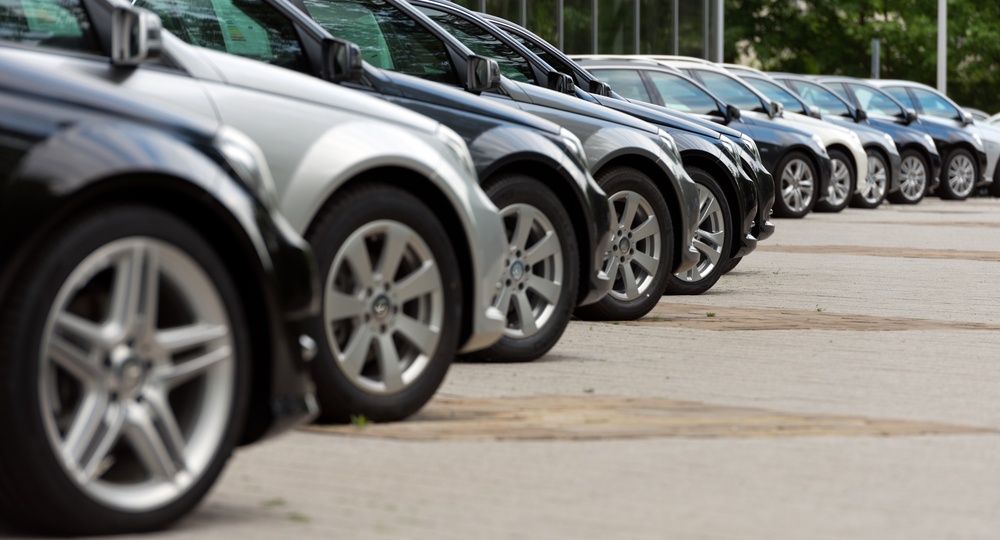 Buying a new car can be an exciting experience with the new smells, the feel of a fresh and firm seat and the freedom of the open road.
Dealers are banking on the emotions of buying to distract you from doing all your homework before purchasing. We're here to help by telling you what questions you need to know the answers to before you start shopping.
Question 1: How is Dealer Financing Secured?
Dealerships can work with banks to get buyers into their vehicles quickly and easily. These agents are good at what they do: sell customers on deals and options that might be higher, yet comparable to banks in the area.
They want to make offers that make finding better deals more of a hassle. These lenders are usually tied closely to the dealer or the manufacturer to keep everything in-house.
Sometimes, dealers will own the loans and sell them to banks that offer better interest rates. This way a dealer can make money over the life of the loan; a beneficial tactic if they are lending to less qualified buyers.
Dealers can also be rewarded by the lenders for getting buyers to use dealer financing. In this way, lenders are not trying to give you the best deal, but rather giving it to the dealer. It's not a car they are trying to sell you, but a loan.
Question 2: How is 0% Dealer Financing Profitable?
Interest is the compounding fee for taking out a loan. So, if a loan does not have any interest, how is it profitable?
It is because it gets buyers in the door. You will notice on the ads that 0% interest is for well-qualified buyers. It's usually a small percentage of buyers that qualify.
Long, spotless, and well-used credit histories may not always be enough to get buyers qualified. When someone does qualify, they buy the car and the dealer makes money off the transaction over the term of the loan. The buyer wins, and the dealer wins.
What happens when less qualified buyers find out they don't qualify? More often than not, they go through with the purchase at a low, non-zero interest rate. While they didn't get the 0% rate, they may still get away with a lower rate. More often than not, the lower rate is introductory, which means it might increase after a set period of time like 12 to 24 months.
Question 3: Does the Salesperson Make Extra from Getting Me to Finance Through Them?
Some dealers, who are tied with the on-site lender, benefit from the purchase of the vehicle, but not the loan. Where you can see this is when the salesperson promotes special upgrades to the vehicle interior or exterior.
These dealer add-ons sometimes show up as package that you buy rather than as individual items, so if you buy splash guards, you must buy the interior lighting too.
Some dealers will get kickbacks from getting buyers to borrow from onsite lenders in addition to the add-ons. You will have to do research to find out if a particular dealership benefits from on-site lenders.
The best way to not have to worry about this question is to come prepared with a pre-qualified loan before you step foot through the door. WEOKIE is happy to help.
Question 4: When Do You Tell the Dealer You Have Financing?
When you walk into a dealership, they are looking to make money off the transaction. They aren't trying to rip you off, but they are experienced in selling.
If they think they can make the most from the deal through financing, they may be less likely to push vehicle add-ons and extras. Throughout the process, keep close to your budget, and don't let on that you are pre-approved for financing elsewhere. When they ask, tell them you are keeping your options open.
If they catch on, don't worry. Just stick to what you know you can afford. If they don't and they try to take you back to talk with a financing advisor, just tell them you are already covered.
Question 5: Do I Need to Get GAP Insurance from the Dealer?
There are benefits to having GAP coverage for your new vehicle. WEOKIE offers GAP Advantage as an option for our auto loans, and it comes with many great offers.
When you are getting a new vehicle from the dealer, they may try to push GAP coverage when you buy. GAP insurance is best for borrowers on long-term loans with low down payments. If it takes a few years to get out from underneath a loan, it can be beneficial.
Before you agree to get GAP insurance through the dealer, find out if there are better options elsewhere. You may be covered by your insurance, or it can be an inexpensive add-on for a new or existing policy. Some companies specialize in GAP coverage and offer it at a much lower rate than the dealer.
If you are paying a hefty down payment and won't be upside down on your loan for very long, you may not need to spend the extra money on GAP. Instead, throw that additional money at the monthly payments.
Question 6: How Can I Avoid Being Strong-Armed into Something I Don't Need or Want?
Dealers want to give you the most for your money because a happy customer is a repeat customer. A happy customer is someone who tells their friends and family to come and buy. A happy customer will keep the dealer logo on their car for longer.
That being said, they are going to do what they can to make as much from you as they reasonably can. There are a few things you can do to prepare yourself before talking with a car salesperson. You need to remain steadfast and know what you can afford. Don't let them focus on monthly payments. Don't get distracted by several inexpensive add-ons.
Preparation starts months in advance. Set back as much as you can to make a larger down payment to keep your monthly payment lower. Come talk to us to get the best rates, and you can forego much of the stress of car buying.
If you want to be really prepared, brush up on your negotiation skills. Be the person strong-arming the dealer rather than the other way around. What a dealer really hopes you won't be able to do is negotiate. Check out our guide and learn the 15 best ways to negotiate the price of your car.
As always, WEOKIE is here to answer any of your questions. If you want the best rate on an auto loan or are looking to make your money work for you, come visit any of our offices, or give one of our trusted advisors a call at 405-235-3030 or 1(800) 678-5363.
Federally Insured by NCUA