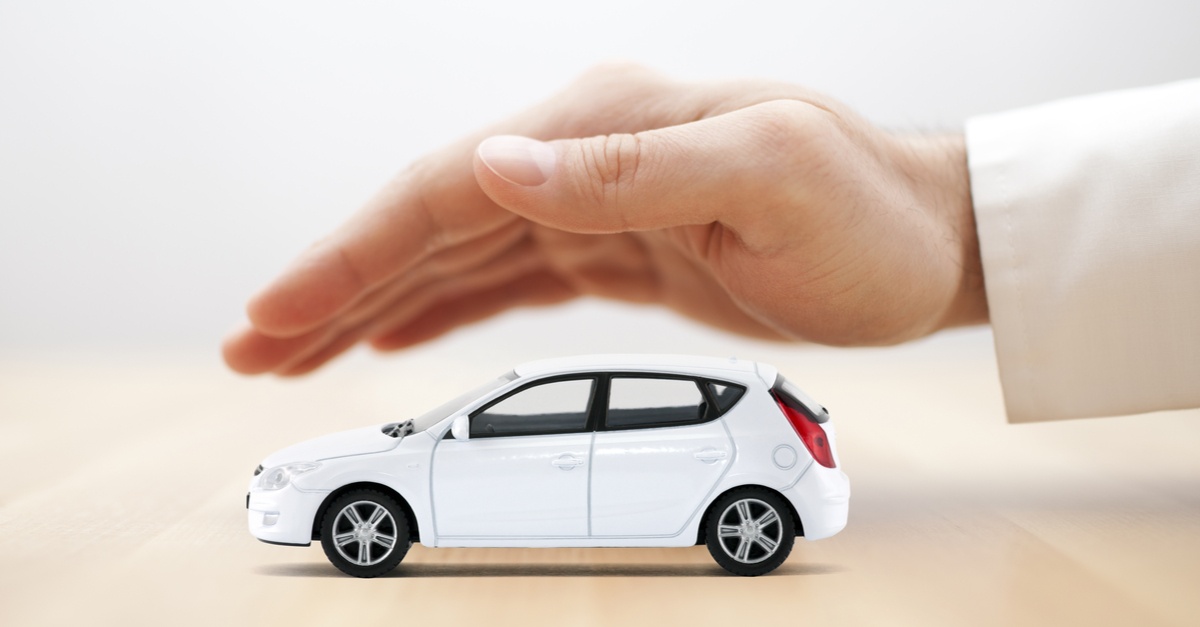 Nothing quite beats that new car smell. Getting a new vehicle is an accomplishment, and you want to take care of your new set of wheels.
What happens if your new ride is totaled in an accident? Or stolen? Will you have to pay the loss on the remaining loan on a car that you can't even drive anymore? You won't if you have Guaranteed Asset Protection (GAP) coverage: a credit union product you can't afford to miss.
Protect Yourself From Depreciation
We all know how it goes. As soon as you sign on the line, the car is yours to drive off the lot. At the same time, the value of the vehicle drops. Unless you put down a large upfront payment, you are going to owe more than what the car is worth.
This is to be expected, and it's not that big of a deal. However, if your car is totaled in an accident or is stolen, your insurance may only cover the current value of the car. If you just bought the car, then you could be left owing thousands on a loan.
The Purpose of GAP Insurance
Guaranteed Asset Protection (GAP) insurance is an aptly named service for drivers hitting the highway in their new vehicle. It fills in the gap between what you owe on the car and what the car is worth.
If you still owe $23,000 on a car that is only valued at $19,000 and your car is totaled, your insurance may just cover the value of the vehicle, leaving you to cover the remaining $4,000 for a car that you can no longer drive.
That's where GAP insurance can help keep you on the road. Generally, your remaining balance will be covered in its entirety leaving you off the hook for what could be hundreds or even thousands of dollars. If your vehicle is totaled or stolen, GAP will help finish off the payments so you can start fresh.
Purchase GAP Insurance at WEOKIE
While you may be able to get GAP insurance from the dealer, the rates are often times higher and can be difficult to have fulfilled should you need them.
You may be able to get GAP insurance added to your regular insurance premiums. This will be an added fee to your total insurance coverage programs.
You may also be able to find a company that specializes in GAP coverage and get a package from them. While it's easy to attain, sometimes it's more expensive.
We think the best option for GAP coverage is at WEOKIE. Not only will you save money with a credit union loan, but we also offer additional promotions you won't find with other companies.
If you go to your lender, you can put the total cost of the GAP coverage into your loan payments, increasing the total cost by only a few dollars a month in most cases.
Is it Worth It?
At WEOKIE, our GAP Advantage starts at $499, which over the course of a 60-month loan, is only $8.32 per month. It's coverage in the event of a total loss due to an accident or theft which takes care of the remaining balance on your loan after insurance pays their part.
If you bought a new $60,000 vehicle, that could be thousands of dollars in your first year of ownership. Plus, in the event of a total loss, we will help you out with a new car purchase with $1,000 toward a down payment on your next car that you finance through us, offering you relief in an unfortunate event.
At WEOKIE, not only will we be there for a total loss, but if you are in an accident, we cover the insurance deductible up to $1,000. We believe that your new car should be as stress-free as possible if an accident happens.
Less than $10 a month gives you peace of mind that if you are in an accident, we have your back. Each insurance policy is different, so you'll have to talk to one of our team members to learn more about the programs and prices available to you.
Sometimes, it's not necessary. If you've diligently saved for a healthy downpayment, you might not need GAP insurance.
For example: if your car is valued at $18,000, and you owe $18,250 or less, GAP insurance won't help you much. It's great if you don't owe more than the car is worth, so you can just depend on your insurer to cover the damages.
Are you trying to think of creative ways to buy a much-needed car? Our experienced lending experts at WEOKIE Federal Credit Union can help. Give us a call at (405) 235-3030 or 1(800) 678-5363 to discuss and strategize your financial goals today!
Your tax refund could be exactly what you need to drive off a lot with a new or used car. Download our free ebook on how to use your tax refund for the purchase.
Federally Insured by NCUA