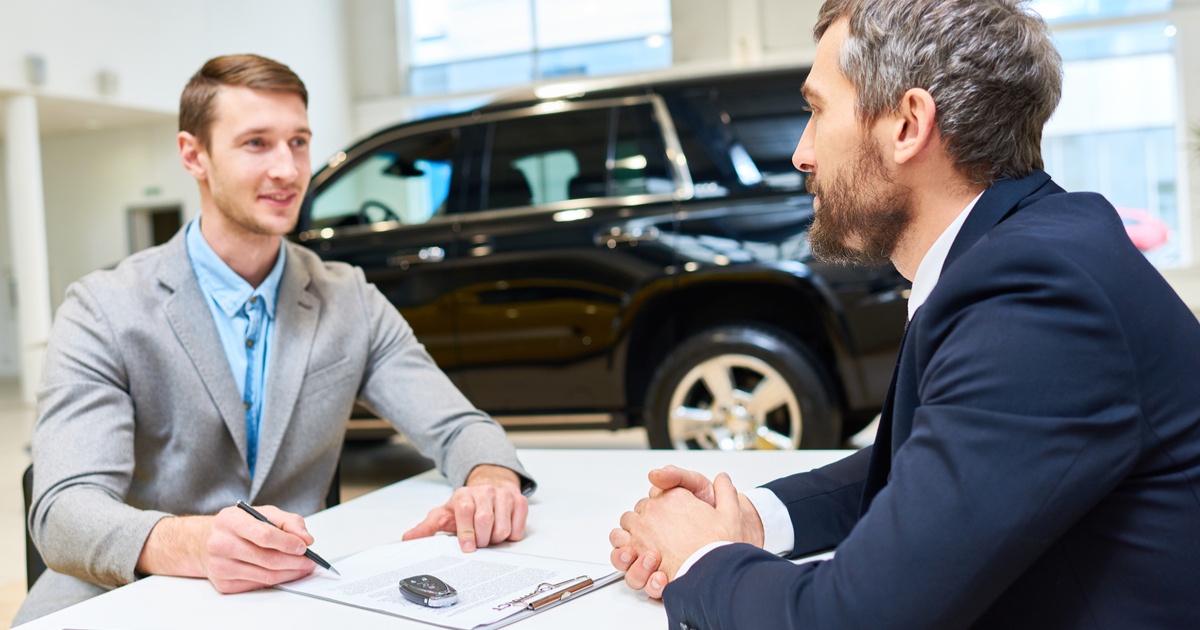 Why should you pay off a loan quickly?
Part of a loan is the interest that is accrued every month on the balance. The interest is the fee that is owed to the lender for the privilege of using their money. Over time, that interest can add up and make your car cost more.
By only paying the minimum each month, you are giving more money to your lender in the process of paying off the car. We would prefer you keep your hard earned cash.
That's why WEOKIE is sharing the quickest ways to pay off an auto loan.
Auto Loan Savings Tip #1: Always Check for Penalties Before Pay Off
Not every lender has their customers' interest at heart. Check the fine print and make sure you don't owe any fees or penalties for paying off your loan early. If there aren't any, then consider yourself lucky and head down to the next step.
If you will owe penalties, determine if the extra you owe is worth the hit to your wallet. One trick you can use if the penalties are too much is to pay off almost all of your loan, then making tiny payments each month till it runs out. Be sure to start saving to pay off the loan and the penalties by setting back extra into a savings account each paycheck.
Auto Loan Savings Tip #2: Set a Budget
Setting a budget is a great way to see where all of your money is going each month. If you don't have one set up yet, start now. Save all of your receipts, gather all of your bills, and look over your credit card statements.
Begin organizing your expenses from most important to least important. Rent and mortgage should be at the top.
Auto loans and student loans should be close to the top along with your utility bills. Don't forget to set an amount for groceries.
Give yourself some room for entertainment too. If its movie rentals, or a trip to the theater, or even a night out on the town, you need to include this in your budget.
Auto Loan Savings Tip #3: Tighten Your Belt
While making drastic cuts may not be needed, it could be beneficial to find out where extra expenses are coming from and what you can cut.
Are you paying for a gym membership that you started last year but not using regularly? What about an online streaming service that you forgot about. Start by cutting the unnecessary bills and accounts. Don't fall for their free month they'll offer you to keep your account because they're hoping in 30 days you'll forget to cancel.
If you want to make some significant financial gains, learn how to cook, make a better cup of coffee than the chain brands and find out if you can carpool. There are fun and interesting ways you can cut back on spending.
Auto Loan Tip #4: Get a Side Hustle
What do you enjoy doing in your spare time? If you like taking pictures, try and set up a few photo gigs to hone your skills and earn a little extra money. If you like cleaning your car or home, other people need this service too.
You have a talent that is needed somewhere, even if it isn't your primary source of income. Nurture your hobbies and find out where you can earn money from it. Who knows, you may be able to turn your passion into your full-time job with enough effort.
Auto Loan Savings Tip #5: Snowball all Your Debt
If you have several smaller loans, you may benefit from knocking them out before finally taking on more substantial liabilities like your auto loan. Take the smallest loan and pay it off as soon as you can, then take the money you were using to pay off that loan to take on the next smallest loan.
Like rolling a small snowball into a large one, you can start making bigger and bigger payments to reach your next goal.
Another similar method is the avalanche method. This is useful for people who are wanting to pay off more than just their auto loan.
Start with the loan that has the highest interest rate and pay as much as you can each month while only paying the minimum on all other accounts. Once it is taken care of, you will have a large sum you can dump on the next highest interest loan every month. The avalanche method is the most profitable method, but it can take longer to get your first win.
Both of these methods require focusing on one debt at a time either the smallest or the one with the highest interest rate, but the key is focusing.
Auto Loan Savings Tip #6: Strategically Use Your Windfalls
A bonus from work can be a real treat. That unexpected money can turn into a new toy or tech that you were wanting. We suggest taking that surprise check to pay off a loan. While the instant gratification is lost, the long-term benefits can pay off even more.
Sometimes, people get lucky. If you win some money, take a moment and think about the extra cash that you now have. Even if it's a few dollars, hundreds, or thousands, that is extra money you can use to pay off debt, giving you the freedom to enjoy some extra cash every month in the future.
It can be tough not to spend extra cash immediately, but you will thank yourself later if you make the wise decision to put it toward debt.
Auto Loan Savings Tip #7: One Person's Junk is Another's Treasure
What do you have stored away in a closet, attic or storage locker you pay for each month? How long has it been there?
If you have stuff that you are no longer using, you should consider a garage sale. It can feel freeing to get rid of some of your things while making a little money at the same time.
Posting some of the higher end items online through Facebook, Craigslist or eBay can help move your things with a little more profit. Just be sure to follow community safety guidelines to protect yourself and your money when you do sell your goods.
Auto Loan Savings Tip #8: Shop for Better Insurance
If you have been with the same insurance company for a while, you may be paying more than you should for your insurance.
Find out where you can get the best deal for each of your policies. If you can bundle your home and auto, you could set yourself up for huge savings.
Check and see if you need to keep full coverage for your auto insurance. If not, consider dropping the total coverage or lowering the amount. Just make sure you are staying within the state minimums.
Auto Loan Savings Tip #9: Refinance Your Loan
Refinancing your existing loan could set you up to save big bucks every month, and thousands off the total interest of your auto loan. If you didn't get a great deal when you first bought your car, you might be eligible for a much better rate now.
Remember to take into consideration any penalties from your current lender, but depending on your rate it may be better to take the hit now. That's why you want to have some money saved back.
It's good to shop around for the best rates. WEOKIE has your best interest at heart because we don't operate for the profit of shareholders. Plus we offer exceptional services and features for our members.
If you are looking to pay off your auto loan quickly, or are looking to get a loan for a car in the future, you need to complete some prep work. Our workbook walks you through all the information you need before visiting dealerships or talking to lenders. Fill it out as you are going through the loan process to take some of the stress off your shoulders.
As always, if you have any questions, do not hesitate to reach out to us. WEOKIE has trained teams dedicated to helping you be financially successful. Online, over the phone, or in person, WEOKIE is here for you. Call us at (405) 235-3030 or 1(800) 678-5363.
Federally Insured by NCUA