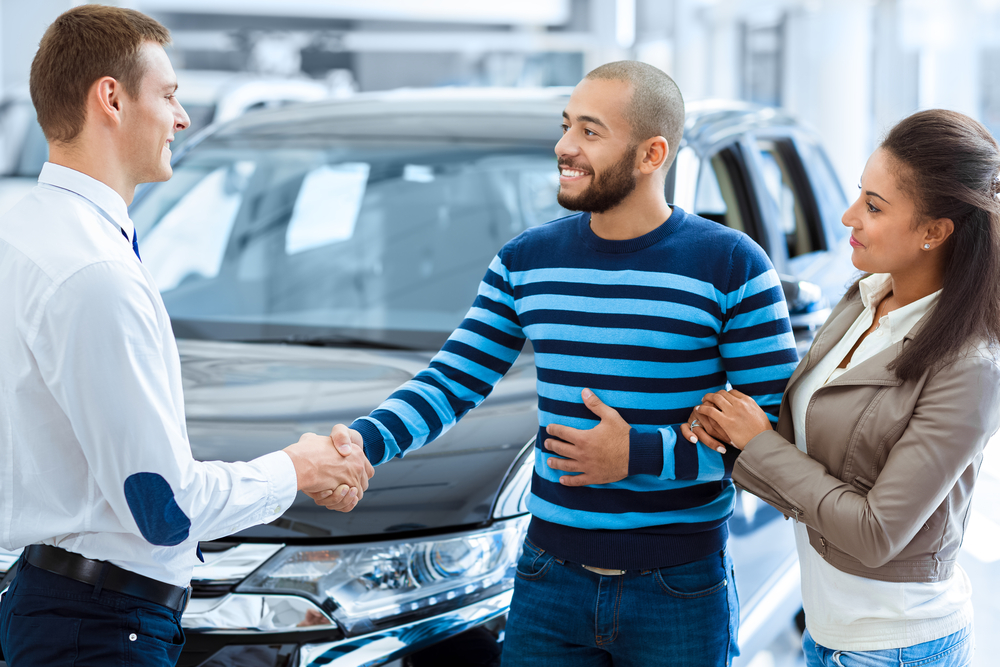 Borrowing money from the bank or dealership can be a liberating process, allowing you to purchase a new ride and give you and your family more freedom. However, along with debt comes responsibility.
There are small things you can do to stay on top of your auto loan so you never get behind on your debt. Here are six of our best suggestions to get that loan paid off as soon as possible!
Never Miss a Payment
Okay, so this suggestion may just seem like your bank telling you the rules, but we can't stress enough how helpful it is to be sure you make your payments on time. Missing an auto loan payment (or any type of loan payment) can add not just time but additional money to your total cost. Paying off an auto loan should be a carefully calculated procedure and, when done correctly and paid each month, is pretty painless.
Refinance Your Loan
Did your car loan come with a high interest rate or annoying monthly fees? If so, refinancing can help you pay it off faster and with less interest, especially if your credit score has improved since you initially got the vehicle. And it's likely your score has improved if you've been paying each month on time.
Remember that you're trying to pay off your loan quickly, so if you refinance, it doesn't necessarily mean your monthly payments will decrease. That would be counter-productive, as it would mean a longer span of time before the loan is paid off. If your budget allows, choose a lower rate with a shorter term. You will be happy you did when your loan is paid in full.
Tax Refunds and Bonuses
It's tax season which means some of us are about to enjoy the benefits of a tax refund. For most, the tendency is to either put that refund in savings (a smart choice) or spend it on something you've been eyeing for a while (less smart, but more fun). If you have an auto loan, however, you should think about using your refund to pay more than usual this month.
If you're reading this and it's no longer tax season or you already spent your refund (we get it), then think of this section as referring to other extra income. Anytime you receive more income than your budget anticipated, it's a good idea to consider your options before spending a single penny of it. If you have an auto loan, a tax refund or bonus can help with a big chunk. If you, for example, have a $15,000 auto loan and receive a $1,000 tax refund, you can take down a huge percentage of your loan in just one big payment.
Put in Some Extra Work
An even less fun but more rewarding option, if you're strapped for cash, is to take on another job or do other work outside of your full-time position. There's never been a better time, too, as options like driving for Lyft or Uber as well as delivering food with Postmates mean that you don't have to actually take on a second job so much as putting in a few extra hours when it works best in your schedule.
If you don't need or want to do more work outside your day job, but you have a lot of stuff you don't use, another great way to pay off more of your loan than usually is by selling. Again, technology has made this easier than ever, from eBay to Craigslist to Facebook Marketplace. Simply take a decent picture of your stuff and post it online. You never know how much you might get.
Cut Other Costs
Speaking of stuff, there are other products and services that you can cut out for a few months (or permanently) to help save money and therefore pay off more of your loan faster. One of the biggest examples is cable television. Technology strikes again here, as services like Netflix, Hulu, and even YouTube offer plenty of entertainment at tremendously lower prices.
On average, Americans spend between $85 and $100 a month on television, whereas streaming services like the ones mentioned above typically range from $7 to $40 in total cost. Those are some pretty significant savings right there.
Find the Best Insurance For You
There are lots of options when it comes to car insurance and each one has its pros and cons. Some are expensive and cover every thing; others are cheaper, focusing on extreme events. If you have an auto loan, you already have car insurance. But if you're looking to save money and pay off that loan early, it might be good to do some research and make sure you've got the best insurance for you.
This might not even mean switching insurance companies, but bundling your home and auto to create savings, or looking for cheaper options within your existing insurance.
Paying off your auto loan early doesn't mean making enormous sacrifices. Small, simple changes can make a big difference in the long run. If you need help with your auto loan, please contact WEOKIE today at (405) 235-3030 or 1(800) 678-3272. If you're curious about what's involved in applying for an auto loan, download our free eBook below!
*See a WEOKIE rep for details. Federally Insured by NCUA