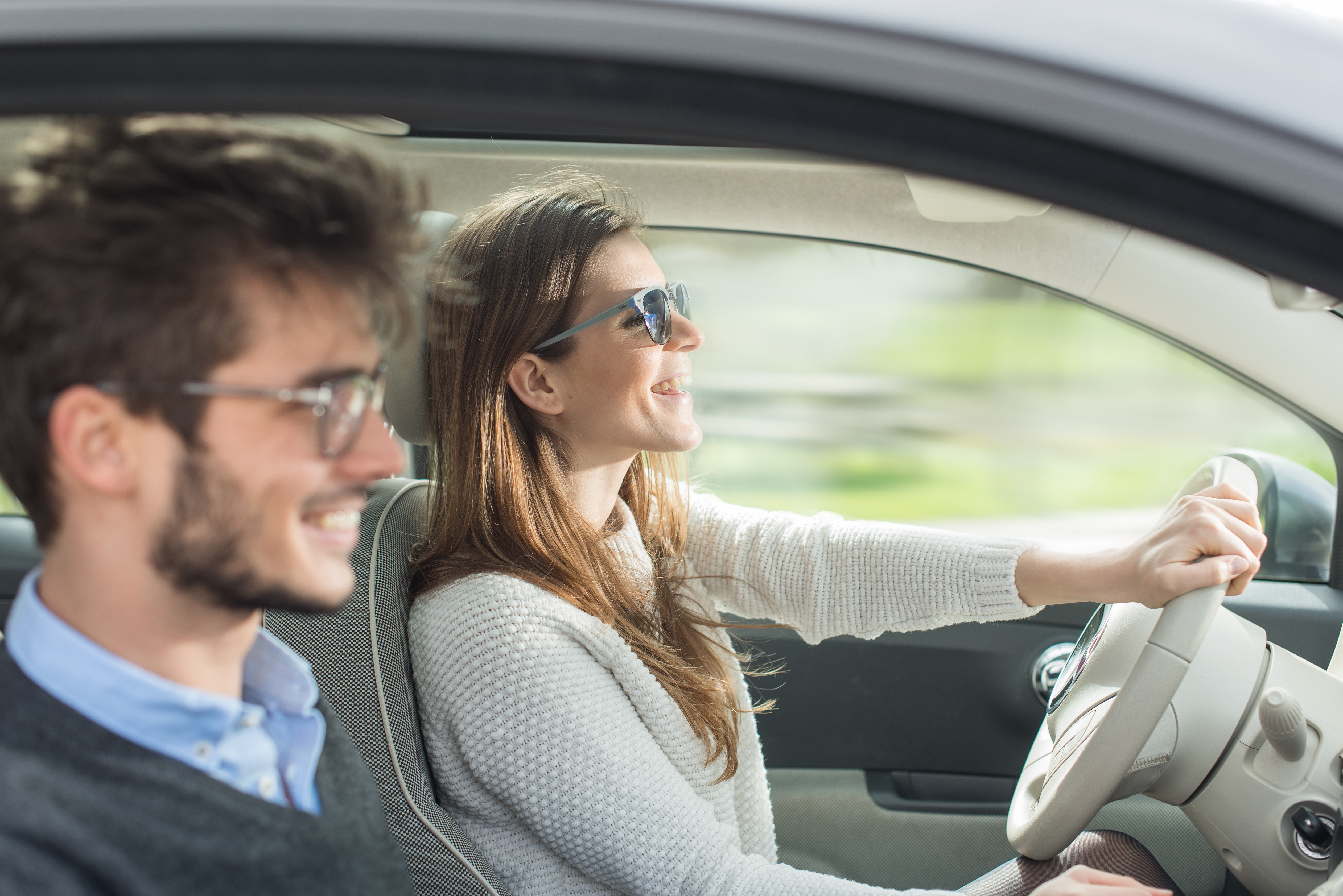 When shopping for a new car, your credit score will play an important role in how much you're qualified to borrow (as well as the rate). On-time payments and regularly paying down card balances will bolster your credit score, but various factors play into getting approved for an auto loan. In today's blog, you'll learn six strategies to help you score the best deal.
(Download our free checklist: 8 Things You Need to Apply for an Auto Loan)
Clean Up Your Credit Score
As mentioned, credit is a major consideration for lenders when they review applications. The higher the credit score, the better chances you have of getting approved for an auto loan. If you have a score of 600 or lower and don't need a car right away, we recommend spending six months to a year cleaning up and improving your credit.
Tip: If you're working with a lot of debt, we recommend downloading our free Financial Freedom Workbook and using the "snowball method" to tackle your highest interest rates first.
It also benefits you to check your credit report for any errors. If any information is inaccurate, you may end up with high interest rates or denied altogether. According to the Consumer Financial Protection Bureau, the most common errors to watch for include wrong accounts, closed accounts reported as open and incorrect credit limits.
Correcting these mistakes before you apply not only benefits your payment history but also the percentage of available credit. If your income has increased since you acquired the card and you haven't missed any payments, you have a good chance of scoring a credit limit increase.
Keep your profile settings up-to-date and see if your credit company extends an increase to you. If you don't hear from them, a second strategy is contacting customer service. Tread cautiously when doing this, though. Some credit card companies conduct a hard pull on your credit when making this request, so be sure to ask first.
Balance Your Debt-to-Income Ratio

Now, it's time to dive into your debt-to-income ratio. This is the amount of debt you owe over your level of income. A high debt-to-income ratio indicates you have a large amount of debt relative to the income you're bringing in.

While this may not be concerning to you, it can indicate financial trouble or inability to pay your debts. If too much of your income is being spent on housing, revolving credit cards or other loans, you may not be eligible for an auto loan – regardless of your credit score. Essentially, lenders want to make sure you can repay the money loaned to you.

Generally speaking, if you're using more than 40% of your monthly income to repay debt, your chances of being approved for an auto loan will decrease. Keep in mind; this only includes your actual debts, not your household bills or utilities.

Do what you can to pay down debts and increase your credit line. Not all lenders have strict debt-to-income requirements, but a lower ratio shows that you're a reliable debtor.
Provide a Hefty Down Payment

If you come up with a decent down payment, you might score a lower interest rate on your loan. At the end of the day, lending is all about the balance of risk.

The more equity you have in a car, the less likely you are to default on the auto loan. Aim for a 20 percent down payment. If your credit is weak, a hefty down payment will help convince a lender that you're serious about our finances.
Consider Adding a Cosigner

If you have bad credit, some lenders may require a cosigner on the loan. They must meet the financial requirements and willing to pay if you (the primary borrower) are unable to. Especially if your credit is in the fair range, adding a cosigner with stronger credit could increase your chances of approval and potentially a better interest rate.

Remember, it's important to choose a co-signer that can afford the risk. While you may have every intention of repaying the auto loan, you can never predict job loss, disability or other impacting factors to your income. Have an honest conversation with your prospective co-signer and ensure that they fully understand the risk before agreeing to the terms.
Shop Lenders for the Best Deal
If you don't have the greatest credit, you may still be able to qualify for an auto loan. Some lenders are more likely than others to approve small loans to those in the process of repairing and building their credit.
While major banks might turn away applicants with scores below 700, a credit union may still be willing to work with you. Financial institutions like these will work with you to improve your chances of approval as well as the loan's interest rate and terms. Shopping for the right lender can make all the difference.
Get Pre-Approved with WEOKIE

Shopping around for the right lender not only improves your chances of getting a better rate but helps you at the dealership as well. Having a pre-approval in hand gives you more buying power and takes the stress out of knowing what you qualify for – so you can focus on the price of the vehicle.

Get pre-approved with multiple lenders to compare rates and terms. The best auto loan will fit within your budget and align with your long-term financial goals. To speak to a lender or start the pre-approval process, reach out to WEOKIE today at (405) 235-3030 or 1 (800) 678-5363.
Buying a New Car? You'll Need These Documents.

From choosing the right vehicle to making sure you get a fair rate, there are various steps involved in the application process. Before meeting with a lender, download our free checklist to make sure you bring all the right paperwork!

*See a WEOKIE rep for details. Federally Insured by NCUA