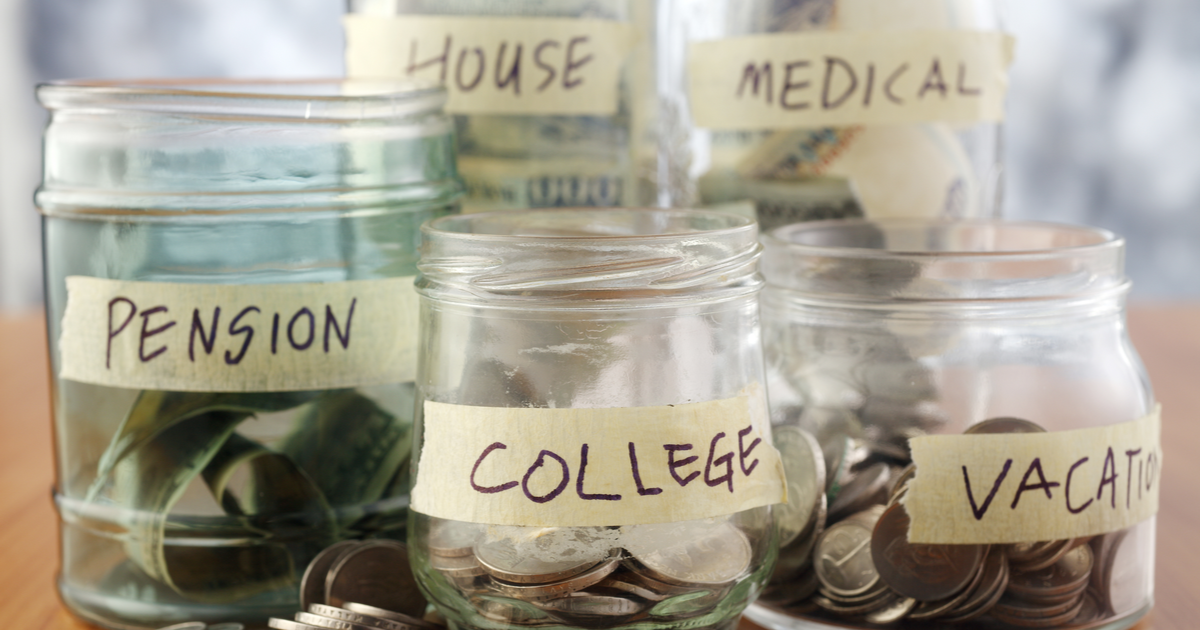 How much should you be saving each month? The answer will vary depending on your income, your expenses and your goals. Regardless if you should be saving $50 or $500, Americans have fallen out of the habit of saving.
A new survey from Bankrate found nearly 20 percent of Americans aren't saving any of their annual revenue, and only 16 percent said they save at least 15 percent of their income. Most reported they are likely to save less than 10 percent each year.
What does this mean in the long run?
It means Americans are less prepared to handle an emergency without going into debt, which will further compound the problem. It also means Americans might not reach their retirement savings goals and will be forced to work longer or depend on other government programs to sustain themselves.
(Our savings accounts can also help you reach your goal to purchase a new car. Download our comparison guide to help you navigate the car-buying experience).
We want you to be different than what the statistics are revealing about American culture. We've outlined two of our most popular savings accounts, Serious Savings and Silver Savings, and we'll help you determine which one is right for you.
What is the Serious Savings Account?
Serious Savings is designed for individuals who want to earn higher interest rates on their savings. The best feature is the simplicity of the automatic monthly deposits.
This savings option doesn't require a minimum opening deposit, but the minimum monthly deposit is $25 and the maximum monthly deposit is $1,000. The available terms for a Serious Savings account are 12, 24, 30, 26, 48 and 60 months. Interest is compounded monthly and credited to your account.
What is the Silver Savings Account?
The Silver Savings account is great for individuals who have $25,000 or more to deposit. This account offers a higher interest rate than a traditional savings account, but without the risk of investing. Your accounts are insured up to $250,000 by NCUA.
Which Savings Account is Right for You?
The first decision you'll need to make is whether or not you have the ability to meet the minimum deposit to open an account. The Serious Savings Account doesn't require a minimum deposit to open the account, but it does require monthly auto transfer deposits of at least $25. The Silver Savings Account requires a $25,000 minimum deposit to open the account.
The Serious Savings account is great for individuals trying to save to buy a car in the next year to five years. For example, if you decide to open an account at $100, then you commit to depositing $100 each month for 24 months, then you'd have about $2,558.03, with nearly $60 of that total as interest earned.
Alternatively, the Serious Savings account is for individuals looking to build a good habit of saving every month. The requirements of this account act as an accountability to help you reach your goals.
The Silver Savings Account is great for individuals who've saved $25,000 to buy a new home. Maybe you're not ready to commit to purchasing yet, but if you have a healthy savings account it should at least be earning a decent return. It's also great for families who have created a safety net for any potential emergencies.
If you choose a silver savings account, you'll earn about $450 after letting your money sit for just two years. The silver savings account is great compared to a normal savings account where you might earn $175 or less in two years.
Strategies for Increasing Savings:
One of the best ways to increase savings is by making it a regular habit of contributing to your savings goals, which is why the Serious Savings account is a great option. There are other good habits you can start working on today.
Create a document of all your expenses.

Cut out unnecessary expenses or reduce them.

Save work bonuses or any unexpected income rather than spending it.

Negotiate your salary to earn more annually.

Work a part-time job or other side gig and save all of your earnings.

Outline goals and create objectives to reach them. (e.g., Save $3,000 for a down payment on a vehicle purchase by saving $100 a month for three years).

Commit to paying yourself just as you would your utilities or rent.

Use a tool like

Qapital

, which is an app that allows you to make certain automated

"

rules

"

like rounding your purchases to the nearest dollar and saving the rest.

Talk to a WEOKIE advisor to learn more about saving options like CDs and Money Market Accounts.
Are you looking to purchase a new vehicle in the next year? Our FREE comparison guide makes the research process MUCH easier. Download it today to learn more about your options.
Federally Insured by NCUA