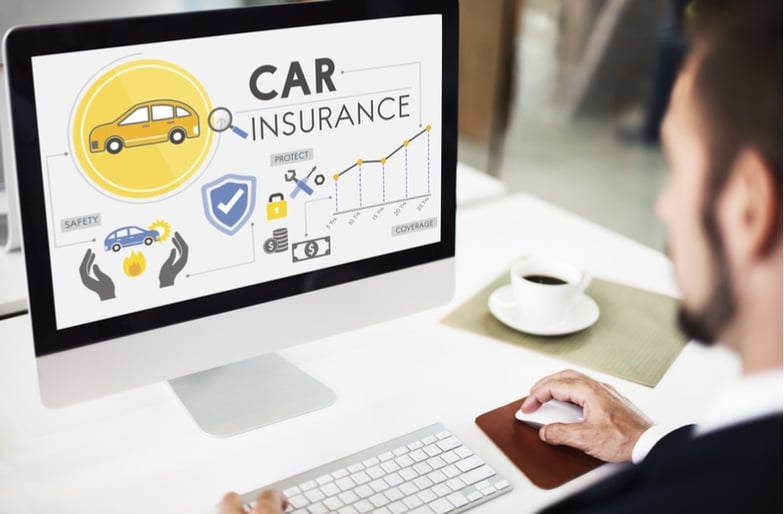 Buying a new car comes with a few risks, many of which, can be remedied with the right types of insurance. If you're financing or leasing a car, you'll be required to carry collision and comprehensive coverage. However, if a wreck totals the vehicle, you might still owe thousands to your lender even after the insurance company pays. GAP (Guaranteed Asset Protection) insurance provides additional protection.
Here's how GAP Insurance works and why it's so important
If you buy a midsize car for $25,000, then you'll probably finance the purchase with a loan, and pay the balance over the next three to seven years along with the interest. When you sign the papers, receive the keys and drive off the lot, your new vehicle will depreciate on average 11 percent. Now, your car is only worth $22,250.
The simple act of driving a new car home will cause you to lose more than $2,000 in value.
After the first year of ownership, your car will on average depreciate by 25 percent from the original value. Your new car is now worth $18,750. Three years later, the value will be an additional 48 percent less or worth about $13,000.
Cars are one of the fastest depreciating assets. The problem is in the first couple years when it depreciates quicker than you can make loan payments. For example, the national average interest rate for 2017 is 4.21 percent, which means the monthly payment for five years would be $463. After the first year, you'd still owe $20,020, but the vehicle would only be worth $18,750.
When what you owe is more than what the car is worth it's considered "upside down."
If you were in an accident within one year and totaled the car, you'd be left paying an additional $1,200 out-of-pocket to the lender after you received an insurance check. If you have gap insurance it would step in and pay the $1,200, so you wouldn't owe money.
Is GAP Insurance Worth It?
The importance of gap insurance varies based on the type of vehicle, how quickly you plan on paying off the loan, and the size of the down payment. It's possible you won't need GAP insurance. There is also a chance GAP insurance could prevent massive financial setbacks. Talk with us at WEOKIE to learn if you'd benefit from GAP Insurance.
Predicting Depreciation
Every car is different, which means predicting the worth of your vehicle in the next year or two is difficult. Some brands hold their value better than others. The Nissan Leaf depreciates 68.3 percent in five years. In contrast, a Toyota Tacoma depreciates about 40 percent in the same time frame.
Edmunds offers a helpful tool to help you calculate the expected depreciation. Other indicators of depreciation could be historical trends, color and maintenance.
Resale value is important if you plan on only having a car for five to seven years and buying another car after that. If you plan on driving the car for more than seven years, the effects of depreciation become negligible.
Beyond the GAP: 3 Other Credit Union Services to Protect Your Asset
Gap insurance is only one component of protection after you purchase a new car. There are other equally important services designed to keep you on the road.
1. Extended Protection Plans
Car dealerships often offer extended protection plans, but so does WEOKIE. You'll have access to a wide variety of deductibles and coverages, and we're confident you'll find a plan perfect for you and your newest set of wheels.
You're also eligible for coverage under the special mechanical breakdown protection plan for new and pre-owned vehicles. You can protect yourself from unexpected and expensive vehicle repairs.
2. Comprehensive and Collision Insurance
WEOKIE's Member Haven Insurance Agency would like to pass along excellent service and savings to you. You will receive comparative quotes from multiple insurance companies as well as personalized advice regarding coverage for your home an auto insurance.
We're confident you'll find the perfect coverage for your new car and your other assets.
3. Competitive Interest Rates
WEOKIE specializes in loans for both new and used vehicles, which means you'll find impressive options. Protecting your assets isn't just about insurance, it's also important you have affordable financing that's easy to manage.
With a WEOKIE checking account, making your monthly paymentcouldn't be easier. You can sign up for automatic payments, and enjoy higher interest rates on your savings.
Before you drive to your nearest car dealership, download our free guide on how to test a car's reliability.
*See a WEOKIE rep for details. Federally Insured by NCUA