Swipe To Win $500
Every time you use your WEOKIE Debit Card, you will be entered in a monthly drawing to win $500.
Participants may also enter by completing WEOKIE's online entry form below.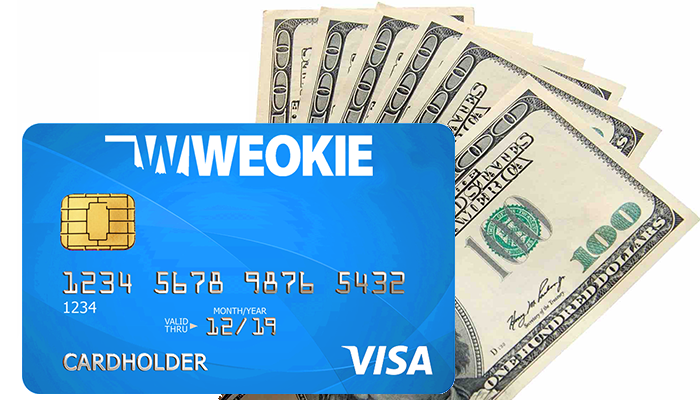 * No purchase is necessary to participate. Must be 18 years of age or older to participate. Applicants are not required to be a WEOKIE Federal Credit Union member. WEOKIE employees and volunteers are ineligible. Winner must be in good standing with WEOKIE to be eligible with no delinquencies on loans or negative balances on primary accounts. All entries have an equal chance of winning. Odds of winning depend on the number of entries.
Participants may enter by completing WEOKIE's online entry available at weokie.org/swipe, or entrant names will be submitted on behalf of WEOKIE each time a member uses their Debit Card to make purchases. Purchases must post and settle by the last day of the month for the entry to be submitted into that month's promotional giveaway. WEOKIE Debit Card purchase entries unlimited during promo period. WEOKIE will randomly select a monthly prize winner from all entries received during the contest period. Winners will be notified by letter, telephone or email. Additional restrictions apply and this offer is subject to change without notice. Offer is not transferrable.