Convenience at your fingertips
Mobile Banking is a safe and secure way to access your WEOKIE accounts with any smartphone or tablet.
Just download the WEOKIE app and experience the credit union difference.
Features of Mobile Banking:
Check account history
Receive instant balances
Pay bills
Transfer funds
Link accounts
Deposit checks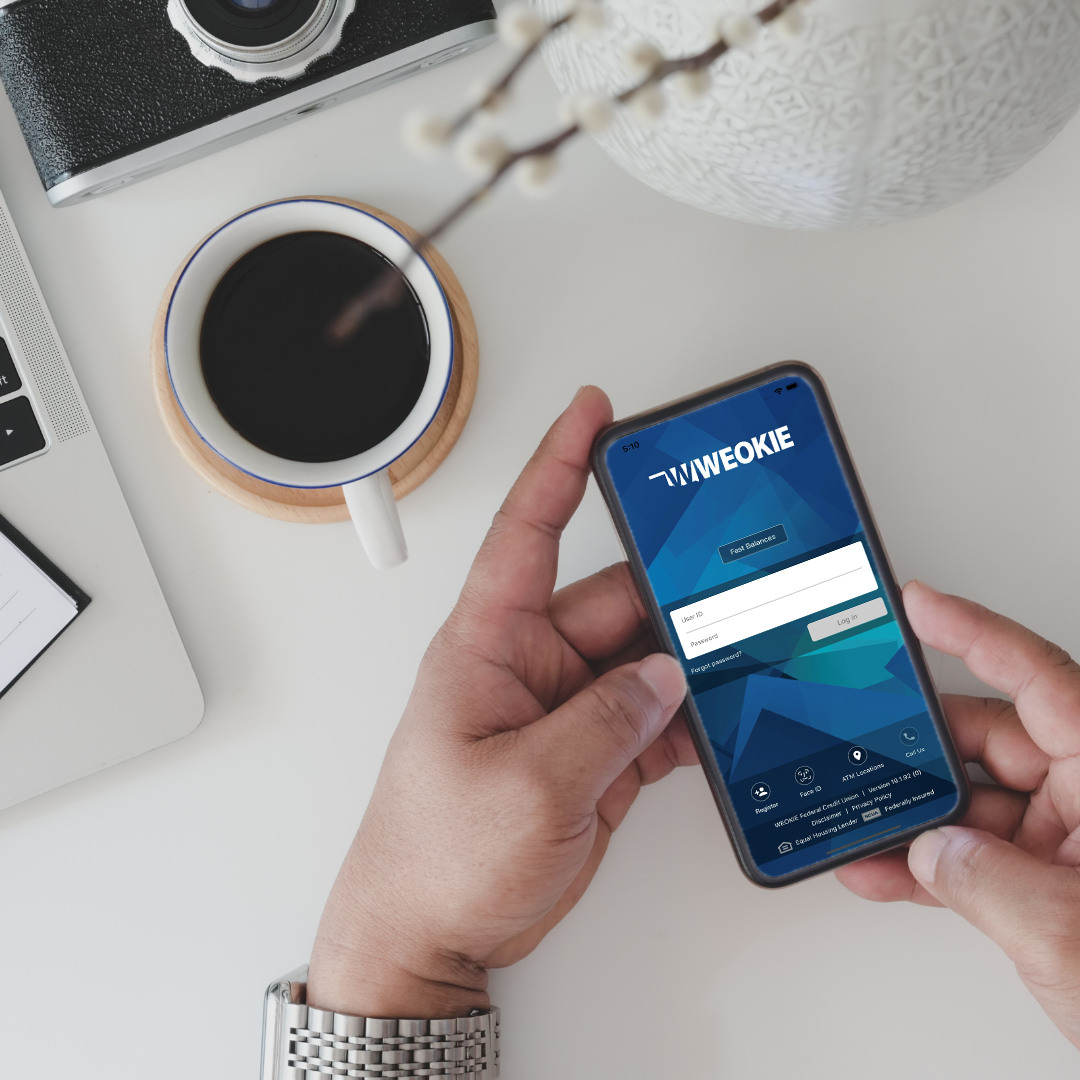 Note: you must be registered to use WEOKIE's Online & Mobile Banking.
REGISTER FOR ONLINE BANKING HERE


Free, Ongoing Credit Score, Report, and Monitoring with Credit Score
Master your credit standing, with no purchase or credit card required.

Simply log in to Online Banking or Mobile Banking for an instant, at-a-glance breakdown.
At WEOKIE, we aim to help members save and borrow smarter.
Keep track of your credit score with SavvyMoney.
Make sure to add WEOKIE's app for mobile banking to your smartphone after your register for Online Banking.
Mobile Deposit
Conveniently deposit checks from anywhere
Available only in our app for members who are enrolled in Online Banking, mobile check deposit enables you to deposit your checks anytime.
Simply log in to your mobile app, select "Check Deposit" and follow the on-screen prompts.

Endorse the back of your check and write "For Mobile Deposit Only at WEOKIE" below your signature.

Take a picture of the front of your check, the endorsed back of your check, verify the amount of the deposit and you're done.

We recommend you retain the paper check for 2 weeks until it has cleared from the maker's financial institution.
Download WEOKIE's Mobile Banking App Today!
NOTE: To utilize Mobile Banking & Mobile Deposit, you must sign up for WEOKIE's Online Banking.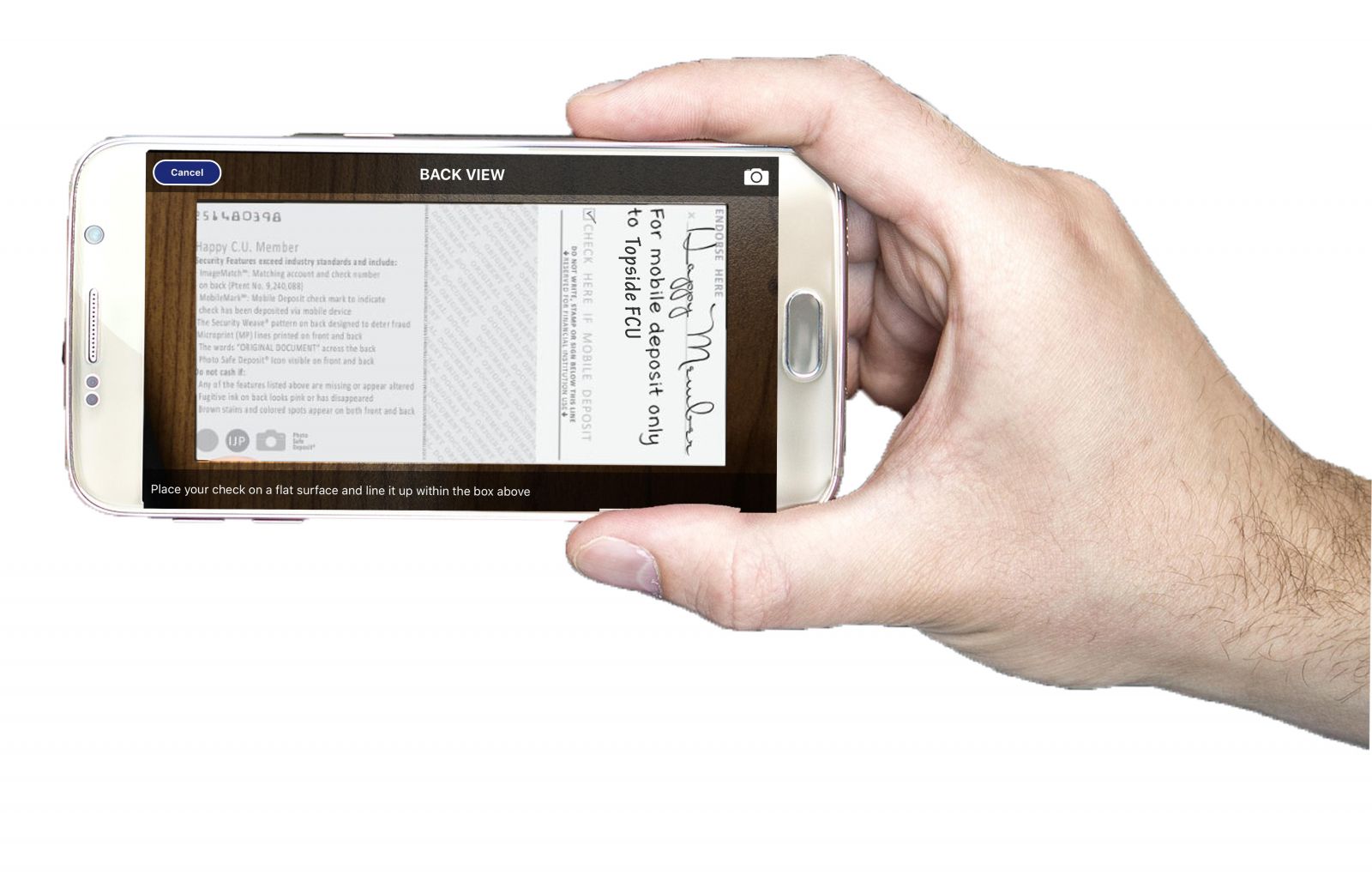 Manage Your WEOKIE Debit Cards Anytime, Anywhere with CardControl.
CardControl is an easier way to manage your cards & alerts directly from your WEOKIE Mobile Banking App. Using only one login (your WEOKIE username and password), the now integrated CardControl helps you to more easily:
Turn your WEOKIE debit cards on and off instantly — perfect if you're not quite sure where a card is

Prevent fraudulent activity by setting controls on transaction types, locations, and merchant types where your card can be used

Get real-time alerts when types of transactions you specify take place

Set dollar limits for transactions and receive alerts when those limits are being reached — no more worrying about going over budget

Review and categorize usage of transactions on your debit cards

Works in tandem with the WEOKIE Mobile banking app — you must already be using the WEOKIE Mobile Banking app to download and use the Card Control app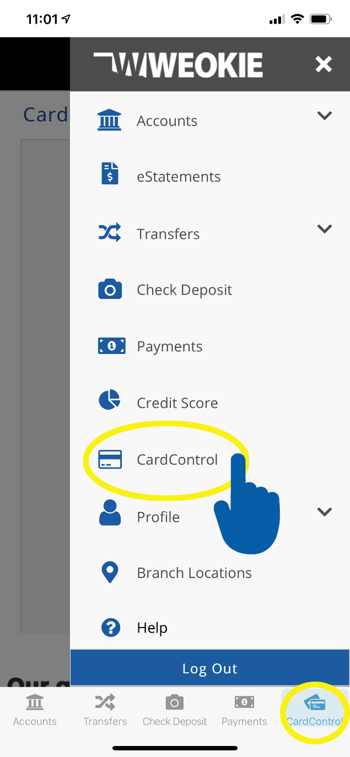 Mobile Banking FAQs
Manage your money wherever you are with Mobile Banking
Mobile Banking is a safe and secure way to access your WEOKIE accounts with any smartphone. Just download the WEOKIE app to your smartphone or tablet.

PLEASE NOTE that while the use of WEOKIE Federal Credit Union Mobile Banking is provided FREE OF CHARGE, standard text messaging fees from your wireless provider (AT&T, Sprint, T-Mobile, Verizon, or other) will apply, and thus, the actual cost of using this service is solely dependent upon the wireless provider and the wireless calling plan (including messaging and Internet access) for each person's cell phone or mobile device.