Skip-A-Pay
Choose to take a vacay from either your June or July loan payment.
Use the money you would have put toward your loan(s) to soak up the summer days! Just a $20 fee per skipped loan can help you dive into the summer of a lifetime.
Manage your credit score for FREE
WEOKIE members may now view and monitor their credit score for FREE! Simply log in to online banking or mobile banking for an instant, at-a-glance breakdown.



Card Tile Module
The Liftoff Card Tile Module also allows you to double the size of the card, like the one that you see here. These modules are built in a flexible column, allowing you to add more cards below. You can easily update the background images and hover text from the HubSpot page editor without doing any coding at all.
Love your car, but not your payment?
Use our Auto Loan Calculator to see your savings!

Invest in Your Future With WEOKIE Trust and Financial Group
Through WEOKIE Trust and Financial Group, you have access to no-obligation financial management consultations and a wide range of services, coverages, investments, and transactions at one location.

Get a quote on Auto Insurance from an Agency you can trust
Insurance protection and service just like you're used to with your credit union - delivered with excellence!

Refer a friend and you both earn a $25 Amazon.com Gift Card*
When you refer your friends and family to WEOKIE you can each earn a $25 Amazon.com Gift Card - $25 for you, $25 for them. The more you refer, the more you can earn!
Love Your Car,

But Not Your Payment?
Use our Auto Loan Calculator to see your savings!
At WEOKIE, we seek to support the communities in which we work and live. For 2021, through our WE SEE YOU campaign, we will be featuring several non-profit organizations that make an impact. Our goal is to increase awareness, bring attention to the organizations' needs, and help support their mission.
We are currently highlighting and participating in OKC Beautiful's LitterBlitz event.
LitterBlitz is a city-wide cleanup event, providing our employees the opportunity to give back to our great city - making an impact on the economy and quality of life for OKC residents.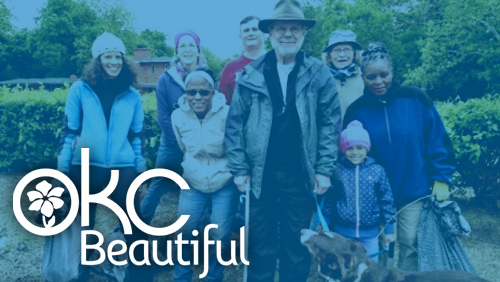 Tons of Resources to Help
Yep. This custom module lets you pull in posts from your blog.
Doing backflips.
It might not seems like building a website would be that exciting. Just watch. Using CLEAN will have you back flippin around the room.
You are up next!
Dont worry. Its way easier than it looks.