Get instant alerts whenever your WEOKIE debit card is used.
CardControl is an easier way to manage your cards & alerts directly from your WEOKIE Mobile Banking App. Using only one login (your WEOKIE username and password), the now integrated CardControl helps you to more easily:
Turn your WEOKIE debit cards on and off instantly — perfect if you're not quite sure where a card is

Prevent fraudulent activity by setting controls on transaction types, locations, and merchant types where your card can be used

Get real-time alerts when types of transactions you specify take place

Set dollar limits for transactions and receive alerts when those limits are being reached — no more worrying about going over budget

Review and categorize usage of transactions on your debit cards

Works in tandem with the WEOKIE mobile banking app — you must already be using the WEOKIE mobile app to download and use the Card Control app
New User? How to Get Started with CardControl:
1. Login to the WEOKIE Mobile Banking app. (Register for WEOKIE's Online Banking and then download the WEOKIE Mobile app if you are not a current user)


---
2. Select the CardControl button located at the bottom right of your screen or from the drop down menu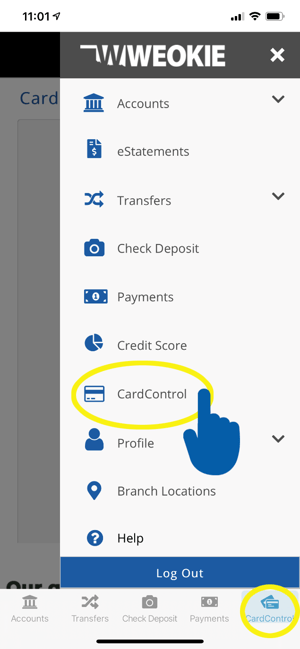 ---

3.
Click on the CardControl tile and click
Download Now
when prompted. This will take you to your App Store / Google Play Store.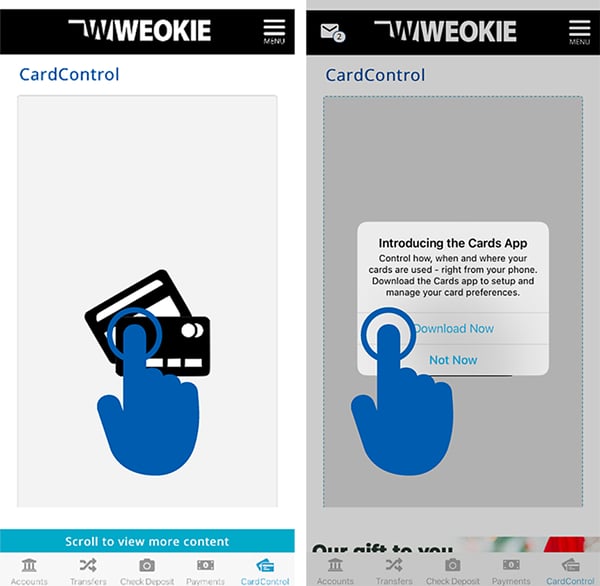 Some devices will offer the ability to set up Biometric access with your Fingerprint or Face Recognition. As this it optional, you also have the option to click Skip this Step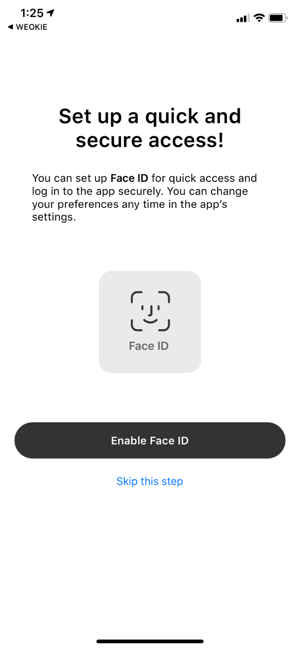 ---

4. Click Sign In and then enter your full card number.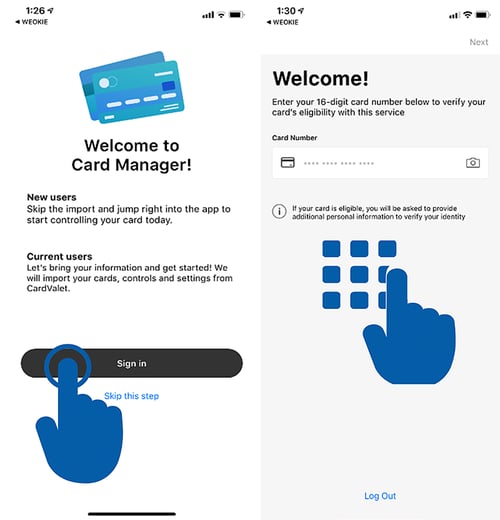 ---

5. Verify your card's CVV code, Street Address, Zip Code and Expiration Date. Then, verify the last 4 digits of your Social Security Number.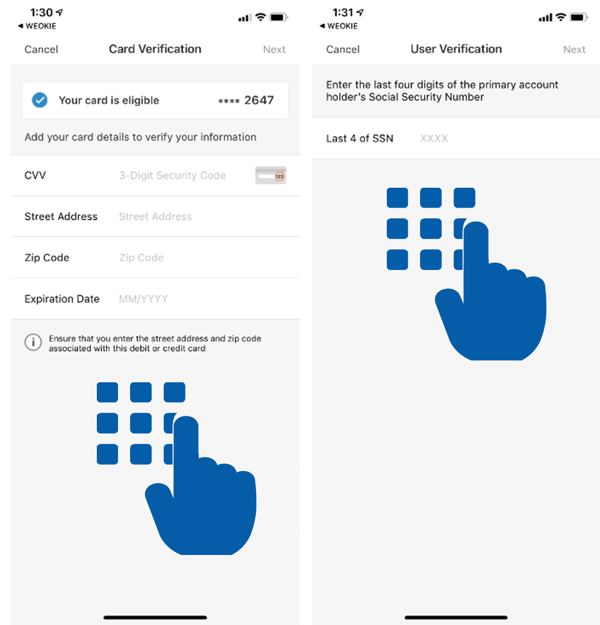 ---

6. Agree to the Terms and Conditions and Privacy Policy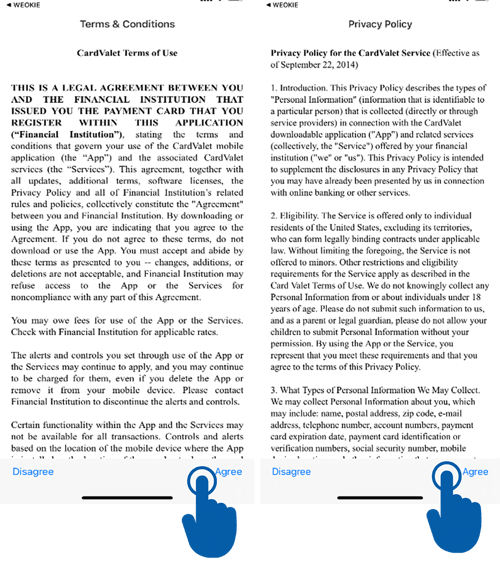 ---

7. Select Done to complete your card's registration. You may need to refresh the screen to view your card(s), add any additional cards, change your settings, etc.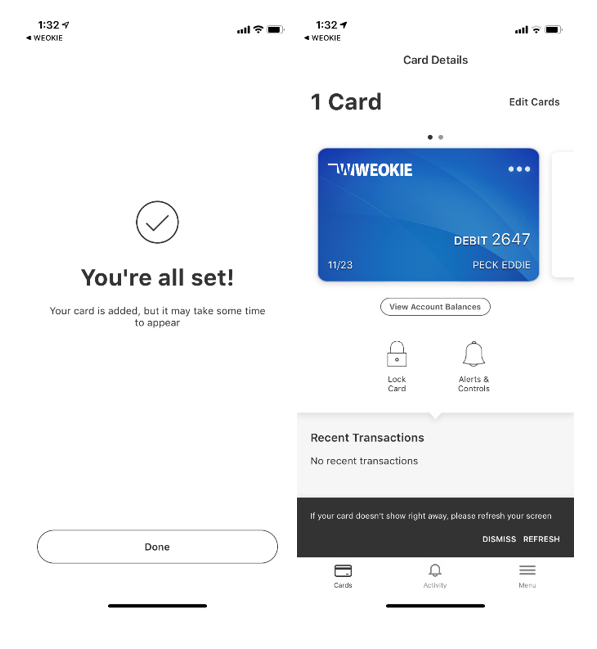 If you have any questions about Card Control – the debit card monitoring system that will protect you against fraud and safeguard your card 24/7 please don't hesitate to give us a call at 405-235-3030 or 1-800-678-5363.