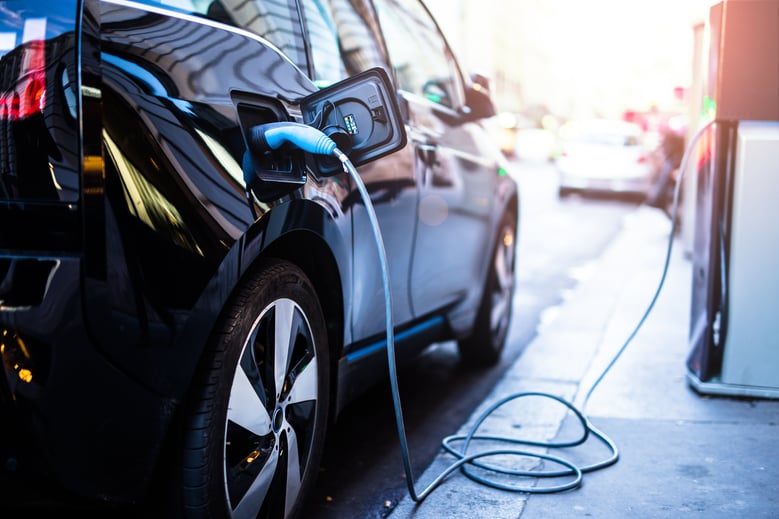 The outlook for future vehicles is pretty exciting. Bluetooth and keyless ignition are nothing compared to the artificial intelligence and self-driving technology that await us.
Tesla's unveiling of the Model 3 sedan has created serious buzz around electric cars. Pre-ordered by roughly 450,000 people, they're forcing competitors to think more like tech companies — investing in new capabilities such as accident prevention.
Alternative energy is also forecasted to jump leaps and bounds this year. "Green" is becoming one of the hottest colors in the industry. As a result, more customers are investing in electric and hybrid vehicles.
Because these cars are still fairly new to the market, they're accompanied by a higher price tag. While banks are gearing up for an increase in auto loans, credit unions hold the advantage — often times offering lower financing rates and flexible payment terms.
What does this increase in technology mean for businesses?
A tax credit for plug-in electric vehicles is available to car manufacturers for the first 200,000 electric vehicles sold. Once a company reaches this threshold, a $7,500 income-tax credit continues through the end of the quarter — reducing by 50 percent every six months until it phases out.
This increases the incentive for car manufacturers to develop electric vehicles while reducing the market cost for consumers.
What does this increase in technology mean for customers?
The federal government along with a number of states are offering tax credits to help lower the up-front costs of purchasing an electric vehicle (EV). With the IRS tax credit, consumers can be awarded $2,500 to $7,500 per EV.
The size of the tax credit will depend on the size of the vehicle and its battery capacity. For example, a Toyota Prius Prime (a plug-in hybrid) hatchback, only qualifies for a $4,502 federal tax credit. To explore tax credit amounts for specific vehicles, click here for electrical vehicles and here for plug-in hybrid models.
To read more about Oklahoma's laws and incentives for alternative fuel vehicles, visit the U.S. Department of Energy website here.
What does this mean in terms of auto financing?
At WEOKIE, we want to do everything in our power to help you invest in the things you're passionate about. We have the advantage of tailoring auto loans to your needs — let us help make getting into a green car easier.
To learn more about WEOKIE's auto loans, contact our team today at (405) 235-3030 or 1(800) 678-5363.
Before you hit the car lot, read this.
If you're purchasing a vehicle soon, there are some things you'll need to know before heading to the dealership. In our latest guide, we share six factors that affect how you'll buy a car this year — saving you time and money. Click below to access it now.
Federally Insured by NCUA