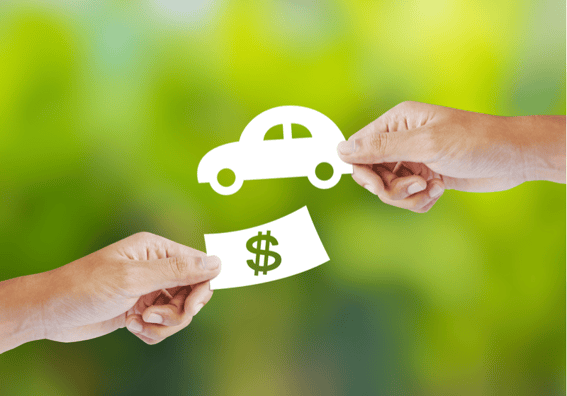 It's time to buy a new car. Your current vehicle is struggling to start on cold mornings and you're tired of it stalling out at every stop light. When you're ready to drive off the lot, don't forget to check with your local credit union before you accept the dealer's loan.
Knowing what to expect when it comes to your new auto loan is a little intimidating, which might leave you wondering "what auto loan rate should I expect with WEOKIE Federal Credit Union?"
There are a lot of variables dictating loan rates and terms including credit scores, debt to income, size of the loan, down payment, the age of the vehicle and length of the term.
Other factors could be promotional events, seasonal rates or the current market fluctuations. Each of these variables operate on a scale and can affect a loan. One of the largest influencers is credit score. The better the score, the easier it is to find affordable financing options.
Variables affecting your credit score include payment history, credit utilization, total debt and missed or late bills and bankruptcy. The good news is at WEOKIE Federal Credit Union, we work with individuals with all types of credit history.
Poor or Below Average Credit Score
A lot of issues can lead to a below average credit score such as a bankruptcy, late payments or charged-off debt. These actions are especially difficult to overcome if you have limited credit history.
Sometimes, poor credit history is less about financial mishaps and more about a lack of history. If you're in your 20s or even early 30s, then sometimes it's hard to show you are a low-risk borrower because you haven't had any significant debt from credit cards, cars or home payments.
If your credit score isn't ideal, then we have some great news for you. A credit union is a not-for-profit financial institution, owned by members of the community and governed by a board of volunteers. Why is this great news for you? It means, at WEOKIE, we can offer rates and terms not available at commercial banks who are driven by strict policies and the need to earn specific profit margins.
For example, when Tina first came to us, she was paying an interest rate of 16.99%. She qualified for half off her first auto loan rate at WEOKIE and received a 2.5% interest rate. She saved $6,800 over the lifetime of the loan.
Fair or Average Credit Score
Some borrowers have significantly improved their credit score but still don't fall into the above average or excellent range. In this scenario, finding a good interest rate is hit or miss. Some financial institutions will overlook the score and work with you based on other variables.
If you have a fair or average score, check out your local credit union.
One of our customers at WEOKIE was paying 15.99% interest rate on her auto loan. WEOKIE lowered her interest rate to 3.55%, which reduced her monthly payments and shortened the term of her loan. She saved more than $6,500 by choosing a local credit union.
Sometimes it is enticing to accept the dealer's loan interest rate because it seems to be the simplest option for purchasing a vehicle, especially if you are not confident in your credit score. However, the decision not to shop around even if you don't think your score is good enough could cost you big in the long run.
When Chance came to WEOKIE, he was paying 20% interest. WEOKIE was able to offer him half off his first WEOKIE auto loan rate, lowering his interest rate to 3%. His monthly payments dropped from $419 to $274 per month, saving him more than $10,000 over the life of the loan.
Great Credit Score
Most credit bureaus rank any score over 740 as very good to excellent. If you fall into an "excellent" credit score ranking, finding a loan with favorable rates and terms is fairly easy.
Even with the best score, discussing optionswith a credit union is a good idea to make sure you are getting the best deal available.
Give us a call at WEOKIE at (405) 235-3030 or 1 (800) 678-5363 to see what kind of promotional rates we may be offering, and don't settle for the first offer from the dealer.
Ready to join WEOKIE? Download our checklist on what to do before joining.
Federally Insured by NCUA