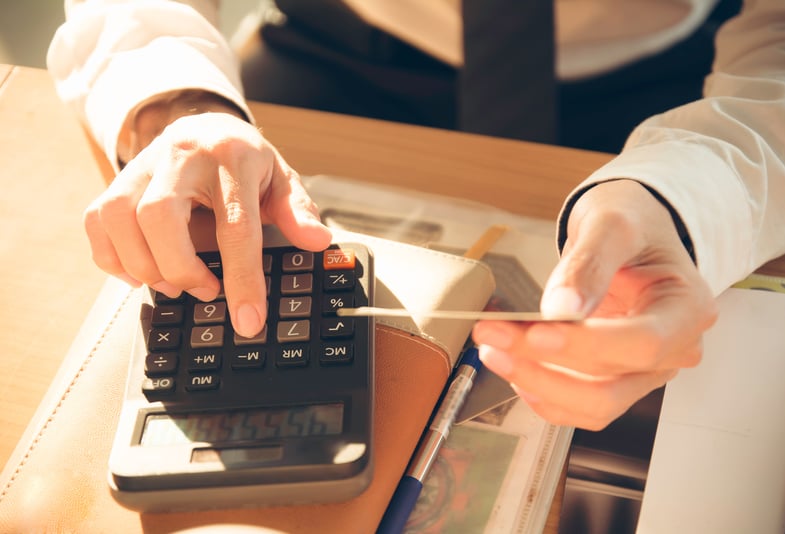 A credit union might not be the first place you'd think of when considering an auto loan. In fact, you might apply right there at the dealership. But in reality, credit unions can take the hassle out of the entire process.
According to the National Credit Union Administration (NCUA), over 100 million Americans are using 6,900 credit unions across the country. That number continues to rise as credit unions compete with big banks, having increased by 4.1% in 2016 alone.
With roughly a third of Americans using a credit union, should you be one of them? In our blog today, we'll be unveiling the hidden perks of refinancing with WEOKIE Federal Credit Union.
Interest Rates
One of the most reputable perks of working with credit unions, is they exist to serve their members. And because they're not as concerned with the profit they're making on each transaction, they can typically offer lower interest rates.
In a 2015 survey, the NCUA found that in almost every case, credit unions offered better deals on common loans and products each quarter. This is possibly because unlike banks, credit unions are structured as member-owned cooperatives or non-profit corporations. Meaning, they reinvest all their funds back into their consumer programs.
Loan Approval
Another benefit you'll experience as a member is flexibility when approving loans. This is a huge perk for applicants with less-than-perfect credit. Banks often process larger volumes of applications, filtering out applicant's solely based on credit score. A credit union takes a more holistic look at your finances and works with you to improve your credit and positioning you for a better loan.
GAP and MBP Programs
Because credit unions operate for the members' benefit, they often have unique programs you might not otherwise get from a traditional bank.
For example, if you bought a brand new car, you're likely to have lost value on it as you drove it off the lot. If it gets totaled in the first year of ownership, you could be on the hook for the difference of its worth and what the insurance company will pay. Some credit unions like WEOKIE offer Guaranteed Asset Protection (GAP) which covers the difference, so you won't have to pay for a car you can no longer drive.
Another program some credit unions offer is Mechanical Breakdown Insurance (MBI), also known as an extended warranty. This protects you from expensive car repairs that aren't covered by the original manufacturer's warranty. This prevents you from having to pay for costly repairs out of your savings which could be a huge setback for your budget.
Personalized Attention
Another perk of joining a credit union is the personalized attention you'll receive as a member. Credit unions often provide resources to guide borrowers through the loan process, clarifying the steps in involved, catering rates and payment plans to your specific needs.
Unique Promotions
In addition to competitive rates and personalized guidance, credit unions offer unique promotions exclusive to members you wouldn't find elsewhere. For example, some of our members have qualified for half off their first auto loan rate. You'll most likely feel supported in your financial efforts, not to mention you'll usually save more money compared to a traditional bank.
When to Refinance
Now that you've explored some of the hidden perks of refinancing with WEOKIE, you may be wondering, "When's the best time to refinance?" Here are a few instances where refinancing is helpful for lowering your interest rate or monthly payment:
Your credit score has improved since you bought your car. A bump in credit may earn you an even lower interest rate.

You enjoy your car, but it's difficult to afford. Stretching your payment term may give you some breathing room in your budget.
You didn't get the best rate when you first bought the car or maybe didn't shop around with local lenders. WEOKIE can take your current auto loan and refinance it.
You discovered a mistake on your credit report that cost you a better rate. Once corrected, it's good to look into refinancing your vehicle.
If you need cash for something else but don't want to add credit card debt and if you owe less than your car is worth, you can take out some of your vehicle's equity when you refinance your auto loan. This can be used for repairs or to pay off expensive credit card debt all at your lower auto loan rate.
Contact your current lender and find out your payoff amount, then check the value of your vehicle. If it's worth more than you owe, refinancing your auto loan should be fairly simple. If you owe more than the current value, a quick conversation with one of our lending specialists will help sort things out.
The Sooner You Refinance, the More You Can Save
Because of the way loans are typically structured, you pay more interest towards the beginning of the loan than later. So, even if you've only had your vehicle for a few months, refinancing may work in your favor. In most cases, the earlier you refinance, the more you can save in the long-term.
Whether you're looking for more information on refinancing or ready to take the plunge now, it's always good to do a little digging (especially if it's going to save you money). Doing your homework can mean the difference of thousands of dollars each year.
Getting the refinancing process started is something we can help you with here at WEOKIE Federal Credit Union. If you have any questions or are still unsure, give us a call at (405) 235-3030 and we can help point you in the right direction.
The 3 Best Times to Refinance Your Car
In our latest ebook, we share five stories from people like you and how they reduced their auto loan rates and escaped financial stress.
Federally Insured by NCUA