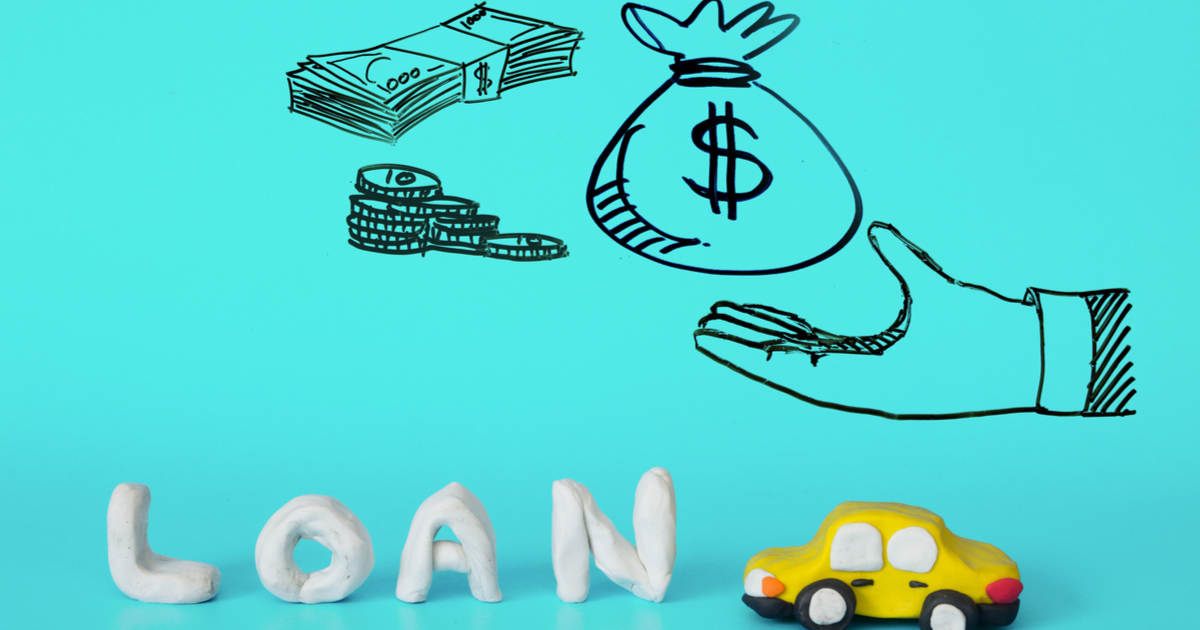 Refinancing is taking out a new loan at a better rate to pay off your existing loan.
You might have a better credit score than when you first applied for your loan. Your debt to income ratio might be healthier. Sometimes, you need to refinance to remove a co-applicant or co-signer from an existing loan.
Whatever the reason, we can help you determine if refinancing will help improve your finances. When it is time to refinance, we hope you consider WEOKIE, because we offer competitive rates and top-notch customer service.
Here are some factors that might indicate it's time to refinance.
1. Your Credit Score has Improved
It's been a while since you applied for your last loan or credit card, and you have been doing everything you can to eliminate debt. Chances are, you have improved your credit score since you last applied for a loan.
When is the last time you've checked your score? Visit annualcreditreport.com to get your free credit report from all three bureaus. It is federally mandated that you have access to your score, which means it's secure and you should check it annually.
If you see any errors, now is the time to start the process of correcting them. All three have simple processes to file corrections, but it's going to take some time, so the sooner you start, the better.
2. You've Worked Hard to Improve your Finances
Getting a better job or a promotion at work can be uplifting. It's both an emotional boost and a financial one as well.
Refinancing a loan could help you free up additional dollars every month. If you can refinance and pay down your loan with more than the minimum, then you can save on the total interest owed on the loan.
Improved finances means you can save for the initial down payment to refinance.
If you're unable to pay more than the minimum, you will still enjoy the financial freedom you get from having a better loan on your vehicle.
3. Your Initial Loan isn't Great
We've all been there. After you've spent hours on the car lot, suddenly you're transported to the financing department where they start throwing numbers and percentages at you.
They insist if you leave you're certain to miss out on the best deal of the year. You'll never find a car this good at this price again.
When you received your first loan, it may not have been the best one available, but it was the one you needed to drive off the lot with a new set of wheels. Now you have the means to take that high-interest loan and turn it around for the better.
You can afford to do some shopping around to get the loan that works the best for you. Do some digging, leverage your savings, your additional income and your higher credit score to land a low interest loan.
4. The Monthly Payments are a Struggle
Struggling to meet monthly minimums can cause anxiety and fear that one sick day could send you hurtling down into a financial pit.
Nobody should be forced to settle for a loan with a crippling interest rate. Having to make concessions with normal, everyday things just to make sure you have the funds for a car payment is more than enough to make anyone seek relief.
A lower interest rate can give you much-needed financial breathing room.
Once you get back on your feet financially, you can start paying more to your loan every month to help knock down the total interest earned. If that doesn't tip the scale for refinancing, we have a few more points for you to consider.
5. Customer Service
WEOKIE believes in personalizing loans to meet your needs. We don't answer to shareholders. We only answer to our members. We are blessed to have a generous community who loves to help their neighbors, and we subscribe to that same mindset.
Come in and get your personalized refinanced loan. You can save time and money with a simple visit.
6. Consider the Age of Your Car
One of the biggest factors you need to consider when you're looking at refinancing is the age of the vehicle. When you first signed up for the loan, the car was only a couple years old. Now that you have had it for some time, the age becomes a significant factor.
Older vehicles are not worth what they used to be, at least for the vast majority of the vehicles on the road. If you still owe money on the vehicle, getting a loan for that total amount may be difficult.
If you have a fairly new car, you shouldn't have much of an issue. However, if your car is several years old getting a loan is tougher. The age of your vehicle may not tip the scale of refinancing in your favor, at least at most lenders.
7. How Much Do You Need to Refinance
An older loan with less money remaining on it is going to be a fairly inexpensive route.
However, if you are looking to refinance a newer car with a significant amount of money still leveraged against it, you may be looking at a smaller monthly payment, but the term may be a little more than you had hoped for when you first started looking.
8. Have you Saved Enough for a New Loan?
You'll likely need to commit to a down payment for your new loan. If you can save a little every month, that will tip the scales in your favor, no matter where you go.
The easiest way to get started saving is to create a monthly budget. That means you may need to cut back on some entertainment outings and only eating out a few times per week. While it's not as fun, it could help your future self finally eliminate burdensome debt.
WEOKIE has several types of savings accounts and checking accounts to help you get started preparing for your next phase in life. If you have any questions, our advisers are here to provide answers. Contact us at 405-235-3030 or 1-800-678-5363 or by visiting one of our branches.
If you are curious about how saving can help you out in the future, check out our free ebook on how you can save every year on your auto loan.
Federally Insured by NCUA