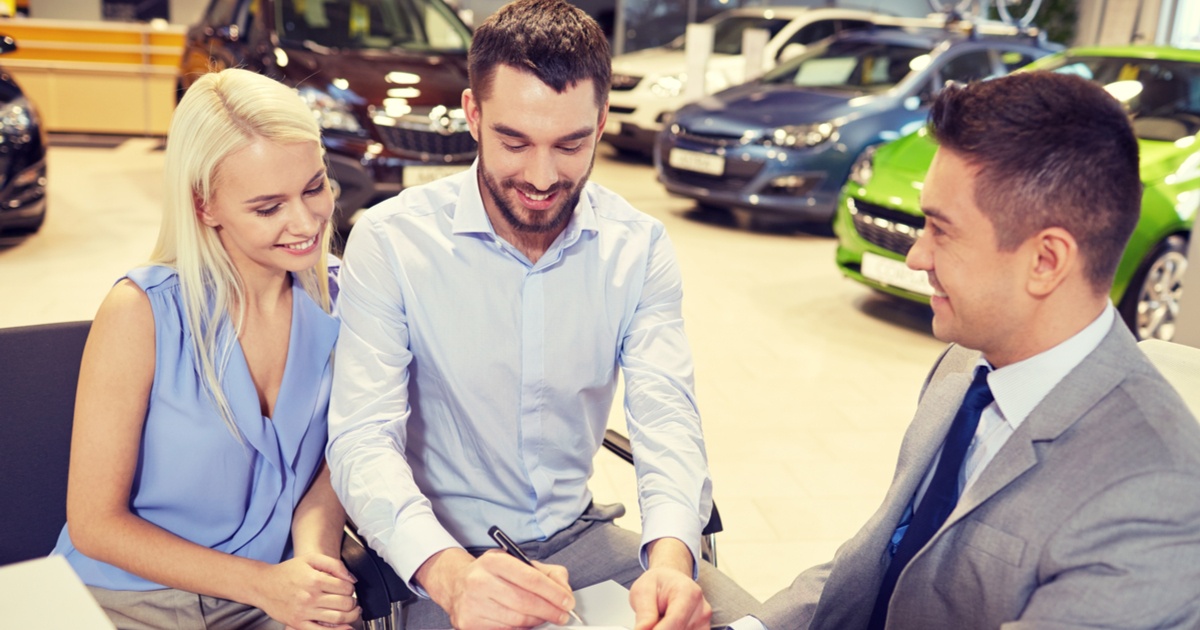 For most people, buying a car means getting a loan. In fact, 107 million Americans have auto loans. And, no two loans are alike, which means some buyers could be left with an unfavorable experience.
The items affecting an auto loan are credit score, age of the vehicle, size of the down payment, debt to income ratio, the lender and your loan term or how long it will take you to pay off the debt.
The Pros and Cons of Different Types of Loan Terms
An auto loan can be as little as 12 months up to 84 months. The average car loan term is five years or 60 months. However, long-term loans are on the rise. Consumer Reports found that 42 percent of all auto loans in 2017 carried a payback term of six years, which is significantly more than 26 percent in 2009.
There are benefits and drawbacks to both short-term or long-term loans.
Short-Term Auto Loan (12 months - 36 months)
Individuals might choose a short-term loan if they're buying an older vehicle, have a large down payment, have poor credit history, or if the car they've purchased is cheaper and they have the budget to pay it off sooner.
The benefits of a short-term loan is, you'd own the car sooner. It can come with other benefits too like a lower interest rate and less paid in interest over time.
However, it could come with a much higher monthly payment if you didn't make a significant down payment.
Average Auto Loan (48 months - 60 months)
The average auto loan will take four to five years to pay off. Most dealerships and lenders will start the process defaulting on a 60-month term.
The benefits of this option is you'll pay off the car in a reasonable timeframe, and depending on other factors, you could land a good interest rate also.
However, the downfall is you'll be paying on your loan longer. You could need GAP insurance for longer depending on the size of your down payment, and by the time you own the vehicle, you could be ready for a new one.
Long-term Auto Loans (72 months or longer)
Some buyers are opting for loans that could take six to eight years to pay off. Many people choose this route because the lower monthly payments are enticing. The drawback to this type of loan is it typically has a higher interest rate. Also, if it takes you longer to pay off the car, which means you'll pay more in interest over the life of the loan.
The last problem with this option is you could be upside down on your loan for longer, which means you'll owe more than your car is worth. You'll likely need to purchase GAP insurance to protect your asset.
Credit Score and Your Loan Term Options
Your loan term can also be affected by your credit score. If you have a lower score, then you'll likely be limited on term length. Essentially, you might not have long-term loans available to you. While a shorter-term loan could mean higher monthly payments, in the end, you'll pay less on your auto loan.
Paying off a Loan Earlier than the Term
Some lenders will give you a penalty for paying off your loan before the term is completed. You'll have to decide if the penalty is more expensive or if the interest rate you're locked into is more expensive.
One strategy to cope with a high-interest rate and steep penalties is applying a large sum of money to your loan and then making smaller payments over time until the term is completed. Sure, you'll still be paying a high-interest rate, but it will be on a smaller amount.
Refinancing Can Change a Loan Term
Sometimes, refinancing can help either extend or shorten the length of time you're paying off your car.
Not only could refinancing get you a lower interest rate, but if you're in a financial bind, you can extend your term length and enjoy a reduced monthly payment. Just be aware that extending your loan, even with a lower interest rate, will be more expensive than paying it offer sooner.
Auto Loan Refinancing at WEOKIE Federal Credit Union
At WEOKIE, we try to create the best loan for every customer, which might mean changing loan terms or offering lower interest rates.
We helped Kailey, a customer, refinance her auto loan and shorten the term of her loan. She was paying 15.99% interest and now she is paying 3.99% interest, saving her more than $6,500.
One of our customers, Steven, visited a WEOKIE branch hoping to receive a signature loan for several of his expenses. We noticed his auto loan was financed elsewhere and his rate was 6.2 %. We were able to refinance his auto loan, add the signature loan into the auto loan because of the equity he had in his car and lower his interest rate to 2.5%.
We saved him $6,600 and now he has one loan instead of two.
Another WEOKIE customer, Chance came to a WEOKIE branch for refinancing because he was paying 20% in interest from the dealership. We offered him a special deal for signing his first WEOKIE loan and dropped his interest rate to 3 %. He is now paying $274 a month instead of $419 a month.
At WEOKIE, our promise to you is competitive interest rates, a variety of term options and amazing customer service.
If you want to learn more about auto loans through WEOKIE, you can call us at 405-235-3030 or 1(800) 678-5363.
A lot of people end up with unfavorable loan terms or interest rates because they rushed through the process, and they didn't have time to gather up all the information they need. We want to help by providing a free guide on how to buy a car this month.
If time's not on your side, you can trust we will be.
Federally Insured by NCUA