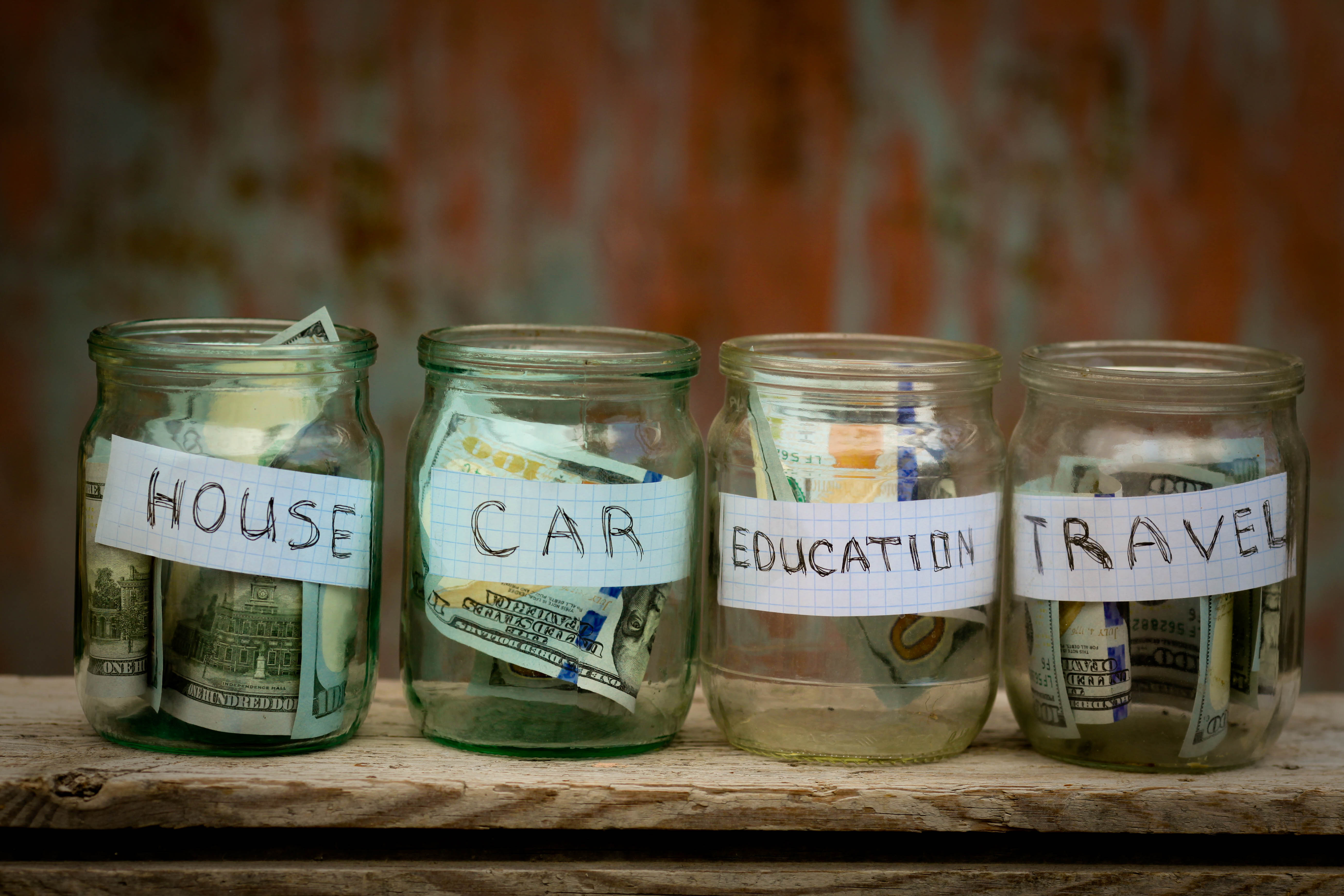 You're always urged to save money and invest for the future. But, you also have to decide where to put the money so it's ready when you need it. The most popular short-term options for doing this are savings accounts, money market accounts and certificate accounts. And, the best part is, each of these accounts is federally insured.
In today's blog, we'll be comparing savings accounts vs. money market accounts. Our goal is to help you determine which one brings you a step closer to achieving your own unique, long-term financial goals.
Savings Account
A savings account earns a relatively low interest rate, typically between 1-2%. This rate fluctuates over time and is set by the Federal Reserve. A savings account may require you to maintain a minimum balance or automated transfers to avoid a monthly fee. Some savings accounts allow you to withdraw money using an ATM or electronic transfer. However, the number of withdrawals in a statement period could be restricted.
Money Market Accounts
A money market account is similar to a savings account but offers a much higher interest rate. It's insured through the Federal Deposit Insurance for banks and the National Credit Union Administration for credit unions. Though a money market account yields higher savings, it often requires a higher minimum deposit and/or monthly balance.
Choosing Between the Two
Comparing the two accounts, money markets are worth considering if you're working with a larger nest egg and looking to earn higher interest. However, there are other perks that make it a more flexible savings option.
Money market accounts allow you to access funds in a pinch with limited check writing abilities and/or a debit card access. This is particularly helpful when the need arises to cover a surprise or hefty expense.
If you aren't interested in check writing, you might be able to find comparable rates with some savings accounts. Our Silver Savings features a tiered system of interest rates based on balance while other accounts like Serious Savings allows you a higher interest (compared to traditional savings accounts) with a lower minimum deposit.
Savings accounts and money markets are both great places to store emergency, travel, college and retirement funds. Not only is it wise to keep this money separate from your day-to-day checking, but also the higher interest rate will help you grow these accounts a bit faster.
Regardless of the fund type, savings accounts and money markets are both excellent additions to any long-term financial plan. When determining the right account for your needs, address whether or not you can comfortably meet the requirements of the opening deposit and how often you might need to access the account.
Here at WEOKIE, we're fortunate to offer various long-term savings vehicles. By understanding the pros and cons of both accounts, you'll be able to choose the best one for your needs. To discuss savings accounts, money markets and other ways you can build a nest egg for the future, we invite you to reach out to us today at (405) 235-3030 or 1(800) 678-5363.
Looking to Turbocharge your Savings?
Whether your goal is paying down debt or saving up for a new car, we've got you covered. In our latest ebook, our team shares key strategies for saving more in 2019 and beyond. Click below to access your free copy now!
Federally Insured by NCUA