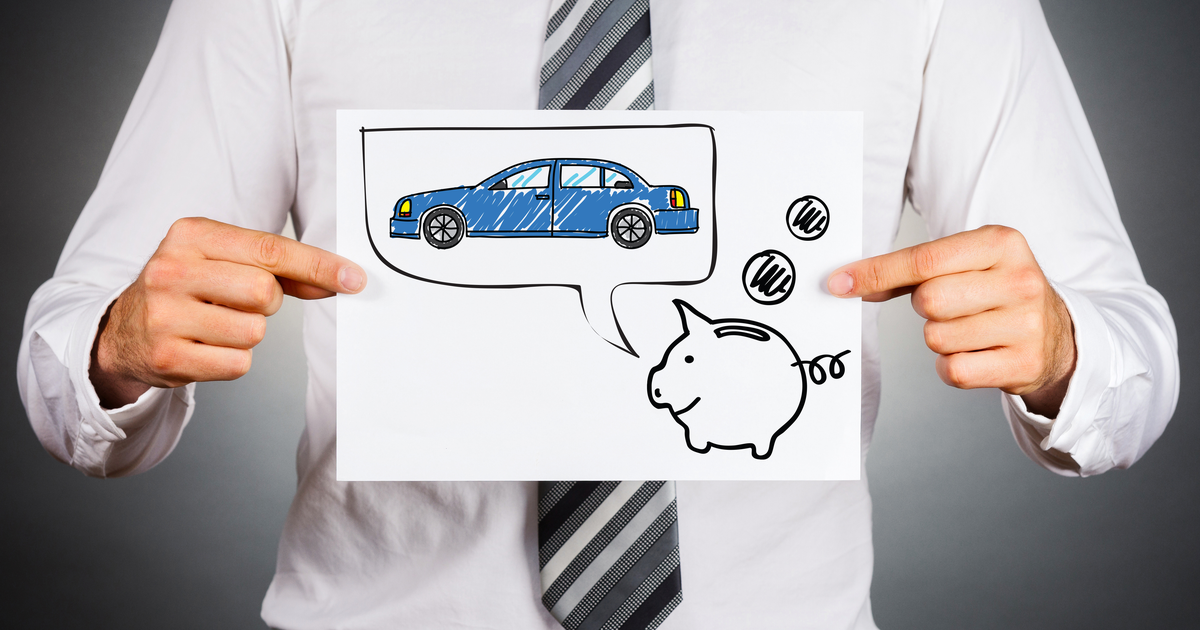 Saving requires effort and a safe place to store your cash. Stuffing your mattress with your money is one way to know that your money is exactly where you left it, but probably the least secure.
At WEOKIE, our savings accounts offer a return on your money so you can reach your financial goals faster. Putting your money into a WEOKIE account is the perfect way to secure your money, and help it to grow.
While you're saving for a new car, you'll have to make other big decisions like financing options and whether or not to buy used. We've created an ebook to help you compare your options. Download it today!
How Much Should You Save?
When you're thinking about buying a car in the next year, you'll need to consider how much you should save for a down payment. In most circumstances, it's best to prepare for 10% or more of the purchase price.
1. Smart Savers
If you are looking to get your child started with their own account, you can sign them up for our Smart Savers account.
This will get them on the right track for when it comes time to buy their first car several years from now. With an APY of up to 1.2%, you are investing in your child's future with WEOKIE.
2. Serious Savings
Graduating to a more mature account means having more money to stow away. Setting up a Serious Savings account means putting aside some of your funds for terms of one year to five years.
Setting up automatic monthly deposits means you are growing your money without thinking about it. At the same time, WEOKIE is matching it with a high APY - up to 2.78% for 60-month certificates - to make your money work for you.
3. Certificate Accounts
If you are looking for maximum return and can afford to lock your money away for a specific amount of time, a Certificate account is the answer. Certificate accounts, also known as CD's, are a perfect option to secure your money for a specific time frame while it gains value.
There is a minimum to open a certificate account, and you can't withdraw the money until the end of the term.
4. Silver Savings
Silver Savings accounts offer attractive interest rates while maintaining easy accessibility.
The minimum to open a Silver Savings account is $25,000, accounts with more than $250,000 can see a maximum return on the funds.
5. Money Market Savings
If you have $2,500 to start an account, a Money Market account is a great way to increase your money fast.
Not only do you see an increased APY compared to a regular savings account, but you also get limited check writing ability each month.
With regular deposits and the high rate of return, you can save up for a car in no time. Plus, you can easily write a check if you need to access the funds.
6. Investing
With high risk comes even greater reward. Investing your money is a step that should only be taken once you have a sufficient emergency fund account using one of the other listed options.
Investing your money is a great way to see it grow. Year after year, the markets have seen substantial growth. Overall, Investing your money is a great way to make your money work for you.
The primary downside is the money is harder for you to get to, and it isn't insured. Contact a WEOKIE trust and financial investing professional for information.
Saving Strategies
Saving is easier said than done. So we've outlined a few strategies to help you find some additional avenues to save more money every month.
Start by outlining your budget and find unnecessary expenses.
Downsize by living in a cheaper home or apartment.
Cook more and eat out less.
Use Amazon subscribe and save for most of your regular purchases.
Scheduling a payment to save every month.
Save all of your bonuses or unexpected income.
Do you want to learn more about how WEOKIE can help you save? You can schedule a time to speak with one of our Trusted Advisors by calling us at 405-235-3030 or 1-800-678-5363.
Buying a car requires dozens of big decisions. In our newest guide, we help you compare your options.
Federally Insured by NCUA