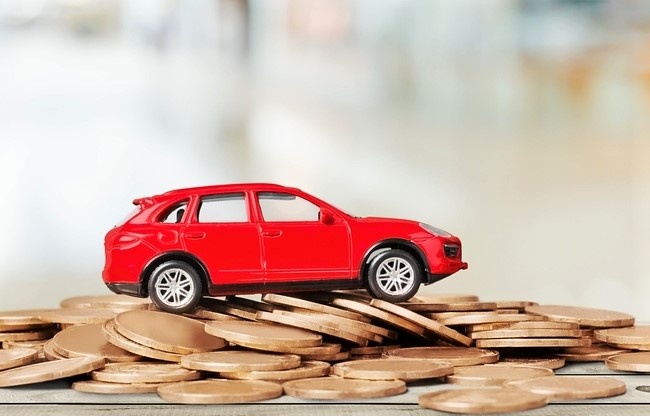 You can improve your financial health in two ways, reducing expenses and increasing income. Sometimes, the first option is more practical than the second. If you are considering if it is the right time to refinance your auto loan, then you might be facing high monthly payments.
The average monthly car payment is about $503 a month. For you, this might be 15-35% of your monthly income. Refinancing is a great way to reduce monthly payments so you can focus on other responsibilities. It can also help save interest payments.
Compared to other refinancing options (like homes or credit cards), it is an easy process. Before you run to your nearest WEOKIE Federal Credit Union to start the paperwork, there are a few important things to consider.
Termination fees
Do you have a termination fee on your current loan? Essentially, some lenders will add an extra expense if you plan on paying off your debt to them earlier than the original term.
Suppose your current loan has a $500 early termination fee due immediately, and refinancing the loan will only save you $500. In this scenario, you are doing extra paperwork for the same outcome.
If you do not have any early termination fees, or they are very small, refinancing may be an option. You should contact your current lender to see if your loan has early pay-off penalties.
Interest rates
If interest rates have dropped, it may be time to look at refinancing. One or two percentage points can mean a lot over the life of the loan.
Higher interest rates on a car loan might be the result of the market, low credit scores, dealer loans, limited credit history or just a lack of shopping around.
If you keep the same term but lower the interest rate, you will save on the total cost of the vehicle and you could lower your monthly payment.
For example, if you owe $15,000 on a car loan, you have 30 months left on the term, and the interest rate is 5.75%, then your monthly payment is $540. If you lower the interest rate to 2.91% at a local credit union, then your new monthly payment is $514.
Using the same example, instead of refinancing the loan at 30 months, you choose to extend it to 60 months at the new lower rate of 2.91%. In this scenario, your new monthly payment drops to $269.
The decision depends on whether or not you need a lower monthly payment to free up funds for other obligations or you simply want to save more on interest over the life of the loan.
Credit Score Improvements
A great credit score can land you awesome rates and terms on an auto loan. When you first purchased the vehicle, you might have had limited credit history or a poor credit score.
If the last couple years, you improved your financial health, bought a home or used a credit card to expand your credit history and improve the score, now is a good time to consider refinancing for a much better interest rate.
Failure to shop around
It's easier to accept the car dealer's loan offer than to shop around spending hours calling and visiting lenders.
It's possible the offer from the dealer wasn't the best available. It might be time to look a local credit union like WEOKIE to find out if you are paying too much for your loan. Just because you didn't shop around when you first bought the car doesn't mean you can't start now. It's never too late to save money.
Here are some scenarios where refinancing isn't always a good decision
When shouldn't you refinance your car?
Refinancing is a great option in many situations, but sometimes it's best just to stick with your current loan.
You have a much older car, and the interest rates would be higher for the loan, and the term would be less favorable.

You owe more on the car than what it is worth.

High pre-payment penalties on your current loan.
Are you thinking about refinancing? At WEOKIE, we offer excellent rates and terms. Call one of our representatives at to discuss your options at 405-235-3030.
Download our financial freedom worksheet for other strategies on reducing debt.
Federally Insured by NCUA