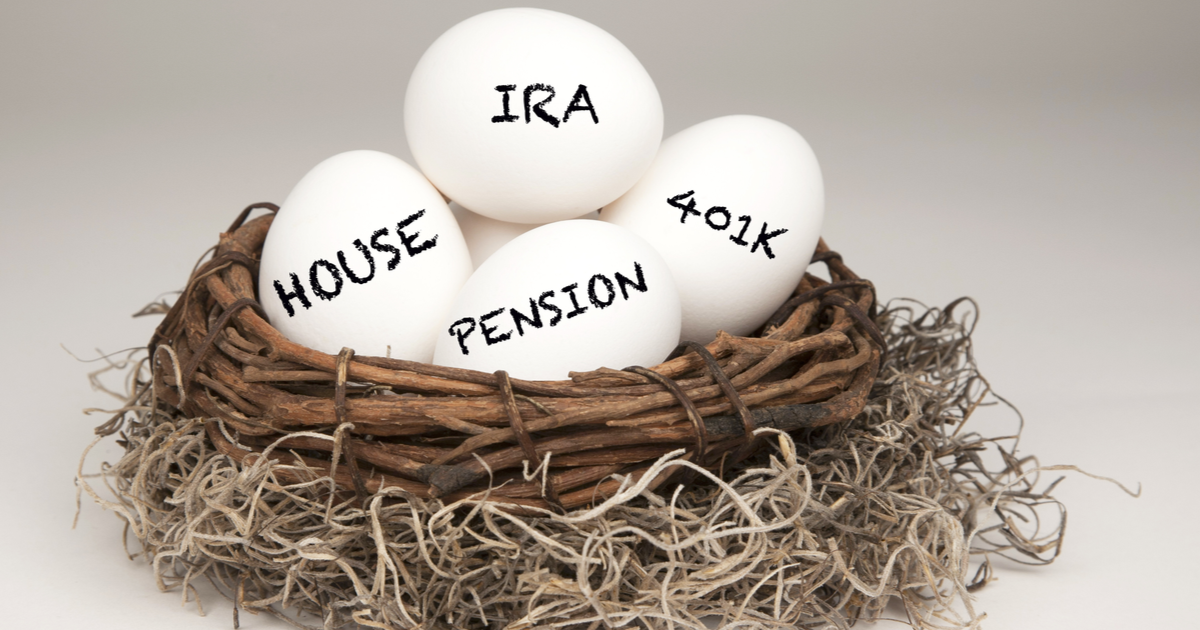 Banking is now in the palm of your hand. You can complete most any transactions from anywhere with wifi access or a data connection. The number one benefit of this new accessibility is the opportunity to become even smarter with your money.
In this blog, we're going to show a number of ways you can use online banking to build your nest egg.
For more explore more savings options download our newest ebook.
Track your Spending Habits
When you have an account you can check online, 24/7, you can see where your money is going real time.
Think about it: you are busy shopping, and you stop at several stores, a coffee shop, another store, you sit down to eat, then you do some more shopping and you fill up the car on the way home. Sounds like a busy day, right?
Being able to see and track your spending any time you want allows you to see the little expenses you may have missed.
This doesn't mean that you must watch all your extra spending. It means you can track it better and make wiser decisions when you are out and about. You are less likely to miss the little things when you can see the bigger picture.
So, now that you can see your financial flows, what do you do next? The answer: create a budget.
Budgeting shouldn't be a scary word, and it's a great habit to get into year-round. If you want to make the wisest financial decisions, you should track your spending habits and set yourself up with a healthy budget.
Pay off Your Debt
One of the first things you need to do is check your credit score to see if you have any credit issues that could be creating issues.
If you haven't checked in a while, annualcreditreport.com is the official – and federally mandated – website to get your credit reports for free from all three bureaus.
Once you have your credit under control, it's time to see where you can save some money as you pay off your debt.
If you have any auto loans that are a bit of a struggle to pay off, refinancing with WEOKIE is a great way to save yourself money every month. If you have it in your budget to continue making larger payments, doing so means paying off your vehicle sooner and saving even more money.
Once you pay off one debt, you can snow-ball that extra money into another debt you are paying off. If you are looking to grow your nest egg, getting out from under interest-earning debt should be one of your first steps.
Automatically Deposit into Savings
If you find yourself with a surplus of funds each month, there are some great online tools to help you build your nest egg.
Primarily, using an auto deposit to take funds and put them into a secure account that can build up over time and gain serious amounts of interest. For instance, a WEOKIE Serious Savings Account requires at least a $25 monthly deposit to get some of the highest rates available.
Our Ultimate Checking also requires monthly direct deposit, and the account must have a minimum of 10 debit card transactions a month. What you get for your diligence is a checking account with an interest rate that can be higher than most banks.
You can have an active account and still save while earning interest on your own money. That's making your cash work hard for you.
Create CD Ladders
If you are looking for a secure way to grow your money, a Certificate Account or commonly known as CD – may be perfect. Investing your money in the stock market is great for some, not everyone is cut out for that kind of risk, and that's ok!
Putting your money away into a CD means setting your future self up for success. You will typically get a much higher interest rate than you will a standard savings account.
The only downside is you are locking away your money from any use until it matures, that is unless you are willing to take the penalties for early withdrawal.
However, that is where laddering comes in. If you have some money ready to be put away, set up multiple CDs with differing maturity rates. Have one mature at one year, another at two years, three years, four years, and five years.
Then, when each one matures, you can pocket the interest and reinvest in a five-year CD again, or invest the whole thing back into another five-year CD. This way, you have access to your money each year, and you can decide what you want to do next.
Invest Your Money
Once you are secure, and you have several months of emergency savings in a few locations, and you have some low-risk accounts earning you money, it may be time to move up to the big leagues. Your nest egg could sprout wings and fly with the right investments.
There is a bit of risk that is involved with investing your money, but with risk comes reward. First off, investment accounts are not federally insured. There is a chance that you could lose money on the markets due to an economic downturn or simply just a bad day.
That said, it's not unheard of for a company's stock value to exponentially increase over a fairly short amount of time. If you find yourself wanting to do a lot of research and want to try your hand, WEOKIE has the online services you need.
Speak With an Advisor
If you are ever uncertain about what steps you need to take to move forward, you can always reach out to a trusted advisor. While it can be beneficial to meet in person, we understand that not everyone has the time to meet.
That's why we have options for people on the go. The nice thing about online services is that they are online and have communications options beyond a traditional face-to-face meeting.
If you are ready to get started, check out our free WEOKIE Guide to Saving, Investing and Beyond. It's a perfect reference point to get you on track for financial success.
For additional information, schedule a conversation with one of our trusted advisors by calling us at (405)235-3030 or (800) 678-5363.
*See a WEOKIE rep for details. Federally Insured by NCUA