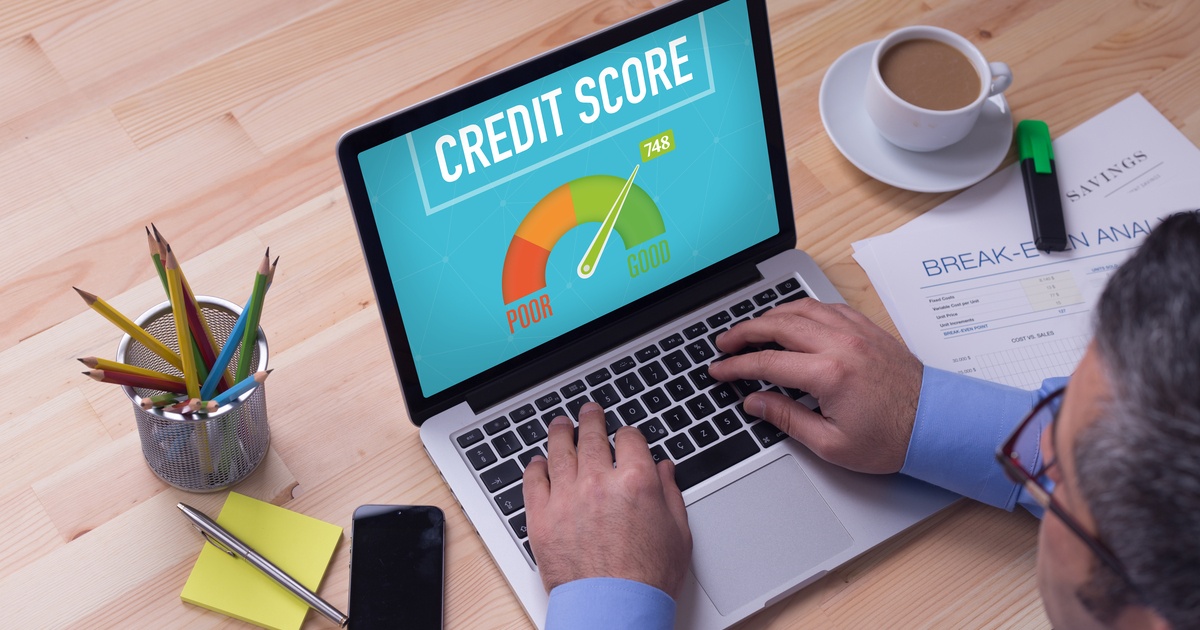 If it is time for you to buy a new vehicle, but you have limited credit history, you may think you're out of luck.
Here's some good news: No credit history and bad history are not going to prevent you from getting a good car. There are some steps that you should take before you set foot on a car lot, but if you follow our advice, you'll be set up for success.
Check your credit history.
What's your score? If you don't know a close estimate, then it's time to run a quick check.
Even if you have never had a credit card, you need to know your credit score. You are federally entitled to an annual credit check at annualcreditreport.com and you should check it every year.
You should be looking for any weird purchases or outstanding debt. Does the report show an unpaid ambulance ride in Florida even though you never left Oklahoma for the year it was reported? Then there is either an error or identity theft, so you'll need to take time to alert all the credit bureaus about the inaccuracy.
You need to arrange to resolve any suspicious issues before you begin the loan process. You don't want to pay more on a loan for a problem on your credit report if it's actually an error.
Create a realistic budget.
You know your credit history or lack of one, and you are ready to set out and get a new car off the lot, right? You may want to slow down and consider a few more things. First off, what can you afford to buy?
If you have limited or zero credit history, create your budget with the expectation of a higher interest rate.
We recommend taking your current finances into account and build a budget. You need to consider all of the factors of owning a vehicle: insurance, fuel, fluid changes and tires too. Combine this with your rent or house payments, utility bills, and your entertainment budget. How many times do you go out to get coffee every month? You may want to rearrange some of your spending habits to meet the demands of a vehicle.
Know what you can afford and formulate a maximum monthly budget, then step it back a little. You don't want to be stretched thin every month.
Save for a down payment.
A part of the budgeting process needs to begin well in advance of getting a new vehicle by saving for a down payment. Saving a few thousand dollars will show lenders that you can afford a loan when you have limited or bad credit history. Another benefit of having a more significant down payment is being able to have a more affordable monthly payment.
Start saving a few hundred dollars a month a year in advance of your pending purchase. Skip coffee and doughnuts a few times a month, and instead, put that money away in an account to grow. Consider opening a money market account through WEOKIE to grab a few extra dollars every year in interest.
Start Shopping For Loans Early.
Start the search for a loan sooner, rather than later. If you can go to a dealership armed with a pre-approved loan, you'll be an equipped negotiator. Getting a loan through a dealer is going to be expensive up front and costly in the long term, especially if you have a weak credit score. Do your homework now, and you could save thousands of dollars.
What you want to look for in a loan program is an institution that will work with you rather than gobble up all of your money. Find the most competitive rates you can and compare the benefits you find.
If you are a first-time buyer, you may have to take some simple online courses which qualify you for further reduced rates. Find out if there are any other ways you can save money: automatic payments, linked accounts, etc.
One of the most significant benefits you should look for in a lender is GAP Insurance. Guaranteed Asset Protection (GAP) can help protect you in the first few years of car ownership in case anything should happen to your car and it is totaled.
You don't want to lose the car you've worked so hard to buy and owe on it even though it is no longer drivable. Without GAP insurance on your loan, you could find yourself in a pretty difficult financial situation.
Find a responsible co-signer.
One of the ways you can get a better loan offer is if you can find a co-signer for the loan. A co-signer is someone who will sign the loan with you and vouch for your ability to pay it back. This is incredibly useful if you have limited or no credit history.
There is a catch though, several in fact.
Your co-signer is putting their trust in you to make the loan payments because they are just as responsible for the debts. If you miss a payment or are unable to pay, your co-signer is on the hook for the payments. If the loan defaults, not only will your credit history take a hit, but so will theirs, and it may hurt them more than it hurts you.
When you are going in to sign for a loan with your loan partner, take some time to look over the contract. All of this is a warning, but it shouldn't scare you off from asking a trusted family member or friend to help you get a better deal on an auto loan.
If you can afford to make the payments on time, your co-signer may just be another name on the auto loan. If you need the credit history, this may be the best way to get the lowest rate on an auto loan for your vehicle.
A few extra budget tips.
It is almost time to get that car you have been wanting. You have your budget, you have a loan, but you aren't yet ready to step foot onto a showroom floor.
Start searching online for the car you want and make sure that it is reliable. Look on review websites to see if there is anything about the vehicle you had not previously considered. Once you have that knowledge at your disposal, start looking online for the price of the car. See what others are paying for it. If you can find an invoice price, that is the price you should pay for your car.
Run away from expensive add-ons. It doesn't matter if it "only increase your monthly payments by a few dollars." Review the fine print with extended warranties and insurance programs. There are always a plethora of fine print details that could potentially disqualify you once you own the vehicle.
Refinance in the future.
Congratulations on your new car! You have done the legwork to get your new vehicle at an incredible deal, however, you now have to work on building a positive credit history because in a few years you may want to refinance and get a better loan for your vehicle.
Refinancing can help lower your monthly payments. Over the lifetime of the loan, this could mean hundreds or thousands of dollars saved. Shop around and see if you can get a better deal on your loan. Check with your current lender and see if they can work with you.
Are you trying to think of creative ways to buy a much-needed new car? Our experienced lending experts at WEOKIE Federal Credit Union can help. Give us a call at (405) 235-3030 or 1(800) 678-5363 to discuss and strategize your financial goals today!
Download our free guide on how your tax return could help you drive off the dealership lot with a reliable car.
Federally Insured by NCUA