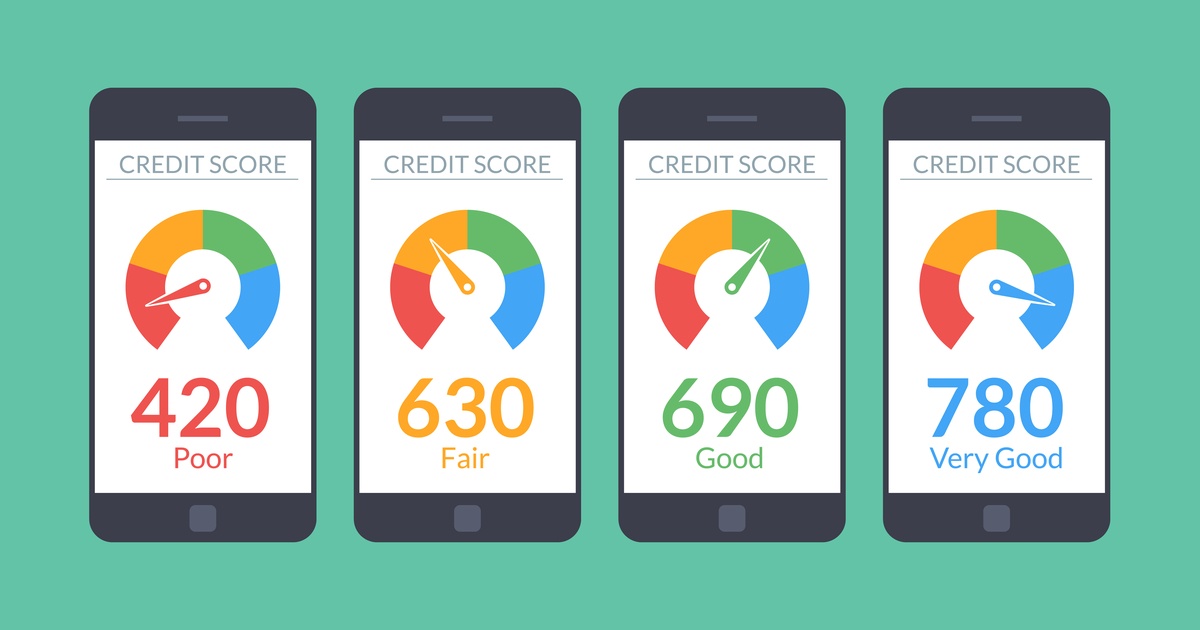 If you have checked your credit score at annualcreditreport.com and found it to be less than desirable in areas. Feeling a little anxious is normal. We want to tell you all hope isn't lost.
Lack of credit history or a low credit score is not the end of the world, it just means you may need to overcome a few more hurdles to get to where you want to go.
Take a moment and realize that the biggest critic of your credit score is yourself, and your future isn't limited by this number. Get ready to take some notes, because here is how you get a credit union auto loan with little to no credit.
Steer Clear of Bad-Credit Lenders
First and foremost, don't think that just because you have bad credit, means you must go to a lender who "specializes" in bad credit loans. You can do much better.
You don't want to be stuck with an auto loan that is two, three, or four times higher than what you can get at a credit union. WEOKIE has helped customers refinance auto loans that had interest rates so high it would make a credit card seem like a better option (but it's not). People find themselves in these types of positions because they didn't know the opportunities available to them.
Shop around for your loan. Stop by your local WEOKIE branch and speak with a trusted advisor. Since a credit union is responsible to its members (rather than investors), we can create a personalized loan because we value people over profit.
Get pre-approval
One thing you don't want to do is bet on finding a loan after purchasing a car. Instead, you'll want to start the car buying process by seeking out pre-approval.
Pre-approval means you have the backing of a lender to finance your car before you begin negotiating.
When you come to WEOKIE for your pre-approval, you'll want to ensure you have all the proper documentation such as, your employment and income verification. And an idea of the car you intend on buying.
When you arrive at the dealership with your pre-approval in hand, you'll be just like a cash customer, but keep your cards close and don't tell the dealer about your financing. Otherwise, they might forget to tell you about a few savings opportunities since they know they won't be earning your business in the finance department.
Negotiate Vehicle Price
Know what offers you qualify for before you go to the dealer. If you can find the invoice price of the car, you can use that as a guideline for the price you'll want to negotiate.
Above all, do not be afraid to walk away from the table. In fact, if you do walk away, you might unlock even more savings as they try to get you to stay.
At the end of the day, negotiating a lower price on the vehicle means a lower monthly payment. Which will help you pay off this auto loan and help improve your credit score.
Stick to a Budget
When you have a low credit score, budget is everything. Once you have your pre-approval, you don't want to overspend your limit.
When you go to buy a car, you need to have a specific budget in mind. It is helpful to create a budget based on all of your monthly expenses before you begin car shopping. The last thing you want to do is overestimate how much you can spend, and then be left struggling to make the minimum monthly payment.
A dealer can sometimes try to sell you more vehicle than you need. They might tack on additional items and warranties. It can be challenging to deal with all of it in a high-pressure sales environment, but you need to stick to your guns.
You may hear about how they can lower your monthly payments by extending your loan out as a way to get you into a bigger vehicle. Don't buy into it. Longer terms means you'll spend more in interest. Stick to your budget and go along with your pre-approved loan. The cost savings, in the end, will be worth it, and your credit score will thank you.
Save for a Big Down Payment
If you are dealing with any level of credit, you will want to have a down payment saved up. This initial cash up front shows your intent on buying the car and your ability to pay back a loan.
If you have less than perfect or no credit, a larger down payment can help lower your monthly payments, giving you an easier loan to pay off. It can be tough to get credit established, but taking every opportunity you can to set yourself up for success will get you there faster.
Don't forget, when you drive off the car lot, there are other things you will need for your vehicle. You need tags for your car, insurance, maintenance and upkeep repairs.
All of these are expenses you'll need to be prepared for, so even if you don't use all of your down payment money at first, keeping it on hand for a later emergency is one of the wisest decisions you can make as a driver.
Get a Car Now, Refinance Later
The biggest thing to remember is this: you don't have to be stuck in a bad loan forever. If you previously got a loan that is costing too much, or you haven't been able to find that great loan you were hoping for, you don't have to stick with it until it's paid off. You have options available to you.
If you get a new job that pays more, you can pay off a loan faster and get out from under the debt sooner. Having positive notes on your credit history will build your score, and paying off a loan without missing a payment will provide much-needed history.
If you just want to get a loan with a better rate, save your extra money, and come talk with a WEOKIE Advisor. We can discuss ways to lower your monthly payments with a refinanced loan. There are options to help you get financially stable, and WEOKIE has the tools you need. Call us at 405-235-3030 or 1(800) 678-5363 to see what WEOKIE can do for you.
If you are a recent grad or know a recent grad, there are a lot of resources and deals to help get into a new car faster. Dealers generally have cash back for grads, and WEOKIE has some offers too. Download and share our FREE ebook on how to help your grad prepare for new car expenses.
Federally Insured by NCUA