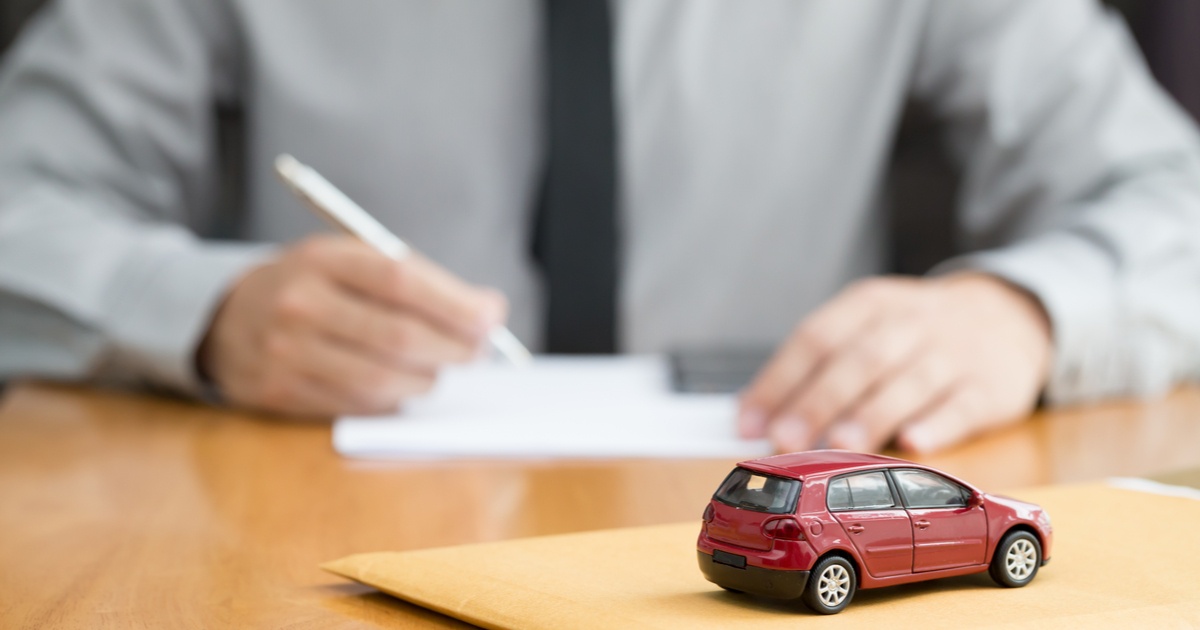 Purchasing a new car typically involves taking out an auto loan. If you're in the market for a new vehicle, you've probably spent quite a bit of time researching makes, models, colors and more. But, how do you feel about your financing options?
When you take out an auto loan from a bank or dealership, you receive your money in a lump sum then pay it back (with interest) over time. The amount borrowed, time spent paying it back and interest rate are all factors that affect your monthly payment.
It's important to understand the difference between the loan term and your interest rate. A longer term may reduce your monthly payments, but can also mean you pay more in interest fees over the long-term.
Today, we'll be explaining how auto financing works and answering your immediate questions so you can walk into a credit union confidently with a basic understanding of what to look for.
An Introduction to Auto Refinancing
There isn't a one-size-fits-all when it comes to auto loans, which is why it's crucial to understand how the financing process operates. Even if you have an existing loan from a dealership, you can still apply for refinancing and possibly save money.
When you refinance a car, you're replacing your loan's terms. Most people consider refinancing to save money, but you can accomplish this goal in multiple ways. For example, some people wish to lower their payments while others are interested in reducing their interest rates or adjusting the length of their loan.
Regardless of the motivation, here's some benefits to expect when you apply for auto refinancing:
Lower monthly payments
Decreased interest rate
Reduced interest charges/fees
Shortened or extended term length
How the Auto Refinancing Process Works
Now that we've explained some of the reasons why auto refinancing might be helpful, let's dive into how the process works. Once you select your lender, you'll need certain documents like proof of insurance and registration when applying. Once everything is verified and approved, you may be asked to complete a Power of Attorney (POA) form so your title can be transferred from the previous lender to your new lender.
From there, your new lender will pay off your previous lender and once you receive confirmation that your refinance is complete, the new lender will be responsible for the loan. You'll make payments directly to them and contact them with any questions or concerns. Depending on how quickly and smoothly your application goes, you can complete the auto refinancing process within a few days.
Your Top Credit Union Questions Answered
Most often people are curious about how much it costs to refinance a vehicle. We have some good news – it's free with WEOKIE Federal Credit Union. And even if you've previously bought a car with the help of a dealership loan, there's no time limit to apply for auto refinancing.
Does auto refinancing negatively impact my credit score?
Ask the lender if they offer any kind of pre-approval. This is a great way to save yourself the inquiry if you have little or bad credit. Once approved, you'll begin the formal application process. Your full credit report will be pulled.
It will only affect your score by a few points and will be taken off your report in two year's time. But, for that reason, you should avoid applying too many places at once and do quite a bit of research on the credit unions you're considering working with.
What do lenders typically look for?
Lenders will look at the number of payments you have left on your current auto loan. They'll also look at on-time payment history and your income-to-debt ratio. Before applying, check the amortization schedule of your current loan to learn what percentage of your payments are interest charges. This is usually a good indicator of whether or not you should refinance.
When speaking with a lender, evaluate if the interest rate or terms are meeting your financial goals. During this time, also be sure and ask if there are any additional fees or prepayment penalties so you can have a better overall understanding of the cost.
How much will I save by refinancing my car?
The amount you could potentially save depends on the age of your current loan. Because auto loans are paid by amortization, more interest is paid in the first half of the loan. Meaning, the earlier you refinance, the more you have the potential to save with a lower interest rate over the life of the loan.
Input the details of your current auto loan in our helpful calculator to see how much you can save with WEOKIE Federal Credit Union and determine whether auto refinancing is right for you.
Always Shop Around for the Best Deal
When it comes to auto refinancing, always spend the extra time shopping around for the right lender. Even if you bought your car with the help of a dealership, you can always apply for refinancing. This is especially helpful if your credit has improved or the market interest rates have dropped!
To speak with one of our lending specialists and discuss how auto refinancing can help you reach your financial goals, reach out to us today at (405) 235-3030 or 1(800) 678-5363.
Myths Busted
In our latest resource, we debunk and dispel myths from facts on all things refinancing. Click below to access your free copy and start saving more on your auto loan now.
Federally Insured by NCUA