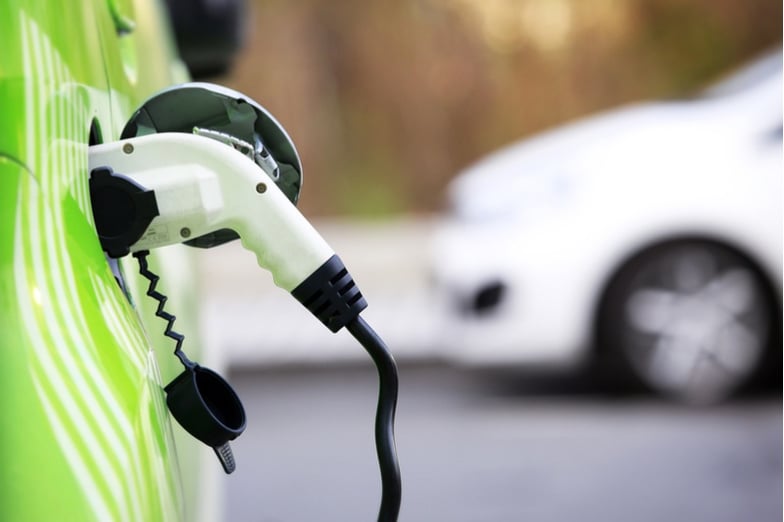 This year could be the tipping point for electric cars to start competing more seriously with gas and diesel vehicles. The key is price, and electric vehicles are more affordable than ever. With more and more people adopting this new mode of transportation, the limit and capabilities of these cars are beyond imagination.
Better Battery Technology
The invention of the lithium-ion battery in 1980 was an excellent achievement for technology. Many hybrid cars primarily use lithium-ion, lead-acid or nickel-metal-hydride batteries. Battery technology hasn't changed much in recent decades.
However, some recent breakthroughs are seeing massive advancements in battery life and capacity. The inventor of the lithium-ion battery, 94-year-old John Goodenough, along with research fellow Maria Helena Braga, invented a new battery last spring.
The need for these advancements is ever growing, not only for electric vehicles but electronics as well. The Tesla Gigafactory in Nevada is ramping up production of the lithium-ion batteries it uses in its cars. Their projected production is 35 gigawatt-hours of batteries, decreasing the price while technology improves.
Creation of Charging Stations
Charging stations are popping up all over the United States. Owners of electric are quickly finding their ranges extending beyond a few hundred miles.
Oklahoma is seeing them pop up all over the state as well. Weatherford, Perry, Ardmore and Tulsa have Tesla Superchargers available for owners of Tesla vehicles needing a quick recharge. Oklahoma City has several charging stations around town to help you get a boost.
Most charging stations only cost a small fee to plug in your vehicle. Tesla Superchargers give owners of their S and X models 400 kWh of charging credits annually. Otherwise, the costs are minimal.
Electric vehicle only parking spots with charging stations are also not uncommon to see now, and they too will become more popular in the next year.
Lower Prices on Electric Vehicles
Just a few years ago, having an electric vehicle was an expensive endeavor, especially with the larger sedans. The cars were mostly a luxury item with brands like Tesla leading the way.
As people adopted the original Tesla Roadster and later the Model S, they were funding the research and development of the more affordable versions of the Tesla lineup. What was a starting price of $74,500 for the base version of the Model S, has now come down to $35,000 for their upcoming Model 3.
Other car manufacturers are following this trend. Just to mention a few: Chevrolet has the Bolt EV starting at $37,495, Nissan has the Leaf starting at $30,680, and Ford has the Focus Electric starting at $29,120. Almost every car manufacturer has an all-electric vehicle either on the market, or soon to be on the market.
More companies will adopt electric fleet trucks and cars this year and in the coming years. With Tesla again leading the pack. Their new self-driving all-electric Semi is getting a resounding applause, with hundreds being pre-ordered from shipping giants like UPS, PepsiCo and Anheuser-Busch.
Tax Credit Opportunities will Begin Expiring for Electric Cars
In the United States, taxpayers who purchase a new electric vehicle receive up to a $7,500 tax credit. The EV Tax Credit only applies to new cars and the original vehicle owner. It's a non-refundable tax credit, which means it can't reduce your liability below $0. This credit is an incentive for purchasing an electric vehicle, but it isn't available indefinitely.
The tax credits will begin phasing out after a manufacturer delivers its 200,000th qualifying vehicle in the United States. After reaching the limit, the tax credit will continue at its full $7,500 value for the remainder of the quarter and the following quarter. Then the credit will be reduced to $3,750 for two quarters, and then is cut again to $1,875 for another two quarters.
The credit will be eliminated after about 16 to 18 months after the phase out process begins.
States also have incentives for purchasing fuel efficient or electric cars. As these vehicles become the norm on the road, many states will eliminate the incentives before they become too expensive to maintain.
This prediction means if you're planning to purchase an electric vehicle and you want the tax benefits, you might need to consider buying earlier this year rather than later.
Is the Electric Car Really Green?
Yes, the electric car will clean up the air on our city streets by reducing direct CO2 emissions from the vehicle. However, the production of the vehicle and charging the batteries can be pretty rough on the environment. The creation of just one electric car creates more than 25,000 pounds of carbon emissions. A conventional vehicle is responsible for 16,000 pounds of carbon emissions during production (although it is responsible for more once it's on the road).
In America, the electricity used to charge the vehicles is usually coal, which means during the life of the car including production, electricity consumption and scrapping, an electric vehicle might emit on three or four tons less of carbon monoxide than a similar gasoline car. It's possible an electric car will be much cleaner in the future when solar and wind energy is used more widely.
Is green right for you? It depends on your lifestyle and road time. If you're crisscrossing the nation and frequently traveling hundreds of miles in one trip, then you might want to wait for better batteries (but gas efficient is a great choice).
If you're ready to buy a car this year, electric or not, you'll want to know what will affect prices in the coming months. Download our guide on six factors that'll affect how you purchase a car in 2018.
Federally Insured by NCUA