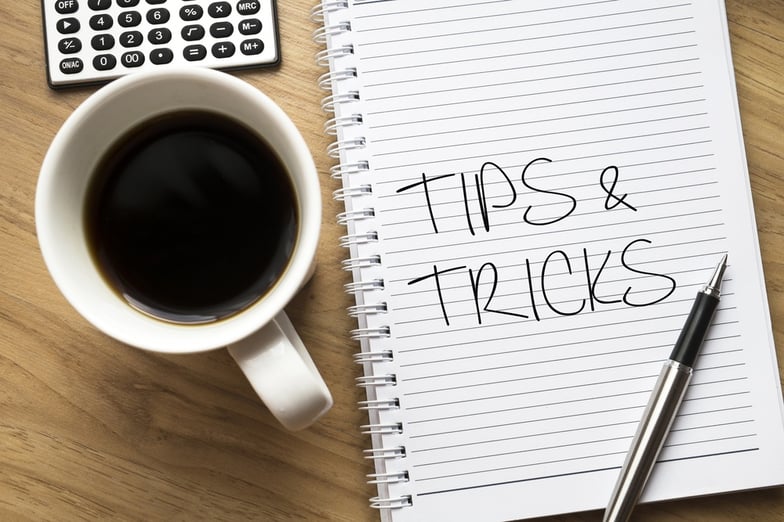 Most people start the car buying journey online where they find hundreds of potential vehicles listed for sale. The massive amount of data rushes from the screen, and it gets pretty complicated to decipher what's good and what's a lemon. Here are some credit union tips we swear will help you in the purchasing process.
Tip 1: Give yourself time to shop.
Sometimes, circumstances will make you feel rushed when it's time to buy, like an older vehicle you depend on to get to to work. If you know your car is getting older, then start shopping sooner rather than later. Time is precisely what you need when you're trying to understand the difference between makes and models.
When a listing leads you to a dealership, look around. Leave the dealer and go to another. Your patience may pay off. Get to know them and the deals they are offering and take notes. Remember, even if you are test driving vehicles, you don't have to say yes to the salesmen.
It seems simple, but it's freeing to permit yourself to say no and to walk away even if they offer an impossibly perfect price.
Tip 2: Set your price range.
Before you start searching for your next car, conduct a budget analysis on your current income and expenses. What kind of savings do you have available for a down payment? Remember, you should expect to pay at least 10 percent upfront, but 20 percent is an even better decision. How much can you afford on a monthly basis, or more importantly how much can you afford in total?
The price is usually displayed on the listing, so finding it isn't a problem. However, you should always be checking the pricing on several listings with many dealers and sellers to compare your options.
You can use resources like the NADA, Truecar.com, Kelley Blue Book and CARFAX.com to search for the price range for any year, make and model of car.
If you can, hunt down the dealer's invoice. If you know what they've paid, then you might be a better negotiator when you're ready to buy.
When it's time to buy, your price range is your guide when the salesperson bombards you with information and options. It's easier to say no if you know what you want and can afford.
Pro Tip: Don't let the salesperson focus on monthly payments. Extending terms or increasing a down payment can make almost any car fit any monthly payment, but if you're not looking to be paying on your vehicle for seven years, then say no if it isn't the right price.
Finally, don't be distracted by the warranties and add-ons. They will ask if you want these features most likely without telling you exactly what they cost.
Tip 3: Know what make and model you want.
After you nail down a price range, you'll need to find what types of makes and models will fit your budget and lifestyle. Choosing a make and model depends on what matters most to you. Do you care more about safety, gas mileage, style, hauling capacity or room for passengers?
You'll probably care about more than one of those features, but if gas mileage is more important than hauling capacity, you should perhaps consider smaller vehicles or even electric options.
Research car manufacturers and determine what's the best make and model that'll fit your needs. Come up with a list of a few options in your price range and start looking online.
It doesn't hurt to check if a particular make and model has any known mechanical problems or safety failures.
Tip 4: Check the mileage of the vehicle.
Most listings will tell you how many miles are on the car. This variable is more important if you're buying used, but even new cars may have a few miles on them. If a new car has several hundred miles on it, then you should bring it up during the negotiations.
Used cars may have tens or even hundreds of thousands of miles on it, which isn't necessarily a bad thing. Keep in mind, most people will drive 12,000 to 15,000 miles per year, so if the car is several years old, it's not uncommon to see 60,000 miles or more on it.
If you see an older car with low miles, it's not necessarily a good thing. Sitting for long periods of time can be very hard on an engine.
Higher mileage on a vehicle will usually lower the price, but remember, you'll probably need to replace it sooner than a low-mileage car.
You should always research the type of work completed on the car like regular oil changes. Before you buy it, you should look at all the fluids - oil, transmission and coolant. A properly maintained car can last you a long time despite its age and mileage.
Tip 5: Know the age of the vehicle.
How old is too old? There are benefits for gearheads who want to buy an older car. Parts will be easier to find and usually cheaper to acquire. They can also do most of the maintenance.
For the rest of us, an older can may mean more maintenance costs. More time in and out of a mechanic doing repairs and less time on the road. You have to determine what you have in your budget for both time and money. What you save on the price of the car, you might end up paying in upkeep.
Research reviews and forums on the car, especially if you're choosing an older vehicle, because you can learn a lot about common issues.
Tip 6: Vehicle History Report
Regardless if the vehicle is new or used, you'll want a vehicle history report. Occasionally, you'll find a car with no history on it, which is good thing if it is a new vehicle.
It's also not a bad indicator if it's a used car, but you should be cautious. It could mean it hasn't been involved in any accidents, but it can also mean that accidents weren't reported. It is increasingly unlikely these days for crashes to go unreported, but it is good to be wary of scams.
It's more likely the report will detail the used car's service history, the states where it was registered and the number of owners. You might also find minor repairs like a replaced bumper after the owner ran into a mailbox.
The details you get from the history report are what you can use to negotiate a better deal.
Tip 7: Read the description, it tells you a lot of information.
Every car listing has a description. It outlines engine specifications, additional features and condition of the vehicle.
If you like what you're reading in the description and it's the right price, then the next step is to call the dealer. They should be able to tell you if it is still in stock.
Tip 8: Don't rely on the dealer to get you the best deal on a loan
Sometimes, you can get lucky and receive first-time buyer deals on a vehicle. But, you might not be a first time driver, and there could be better deals available.
One of the first things you should do is get pre-approved for a vehicle loan. Having the right paperwork before you step foot in a dealer is a great way to begin the negotiation process.
Using all of your research can help you get the best deal on the car. Since you are pre-approved for your loan, you can compare it to what the dealer has to offer and make a decision best for your finances.
After you've found several listings you'd like to test drive at a dealership, download our auto loan glossary. It'll help you be a sharp negotiator because you can communicate using the same terms as your salesperson.
If you have questions about lending options with WEOKIE, call us today at 405-235-3030.
Federally Insured by NCUA