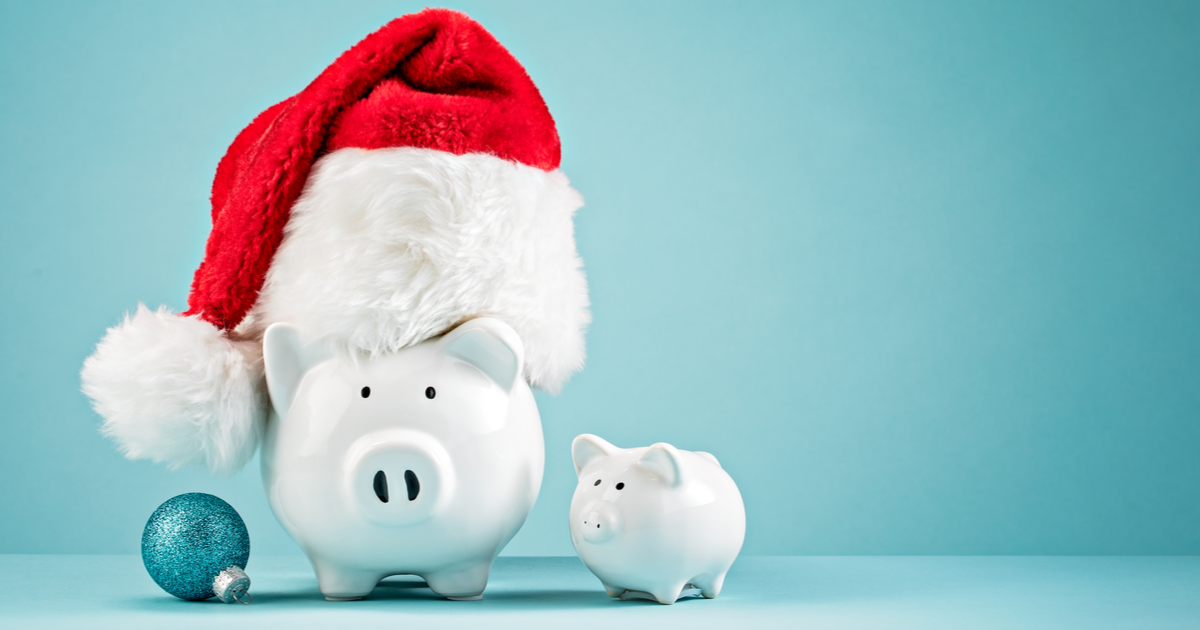 Can you believe it's already that time of year?
There are so many of us who stress about how to make our money stretch for holiday purchases. Do you stumble through the holidays juggling which bills to pay and which ones you can skip until next month? If you fall into this category, you are not alone, but there is a better way.
Don't Run Away From the Word "Budget"
With planning and a little thing called a BUDGET, you can get everything on your list. Don't stop reading now because you are scared of "that" word…BUDGET.
No one likes to think of themselves as being on a budget. If you want to survive the holidays without the worry of how you will make ends meet come January, you need to know your budget. Plan now to make it easier.
Start by Determining Your Monthly Income
We will take it one step at a time. Let's start with the easiest part. We have to figure out how much money you have coming in each month. Add up how much your paychecks are each payday for one month. (Note: If you receive a salary and any type of commissions or bonus pay, only count the salary part of your income since commissions and bonuses can vary each month).
If you are paid once a month, yours is easy. Get out your last pay stub and record the amount of money you take home.
If you are commission only or self-employed, you will total the amount you earned over a 12-month period and divide the total by 12 to get a monthly average. If you haven't been employed for a full 12 months, that's okay. Just add the total you have earned and divide it by however many months it took you to earn that amount.
Maybe you are paid bi-weekly (every two weeks). Add two paychecks together and boom, you have your monthly income.
Next, Where's Your Money Going?
So now that you know what your average income is on a monthly basis. We can tackle the harder part of the equation…figuring out how you spend your money. It's scary to face reality, right? Several of you will want to take a deep breath for this part and definitely sit down, because it's about to get real.
Get out some paper to make your list or keep track of the numbers by using a prepared form like this one available through the Consumer.gov website. You can print it or complete it online and let it do the math for you.
What are your "necessary" financial expenses? This would include rent or mortgage payment, monthly household utilities such as gas, water, electricity, cell phone, any auto loan payments, insurance (medical and/or auto), groceries and child care if it applies to you.
Next list any recurring monthly expenses you have that are not considered necessity such as cable, streaming services (such as Netflix, Sling TV, Pandora, Spotify, etc…). If you make a stop every day for your favorite cup of coffee, whether it is from a $1 menu or priced as if it's made with liquid gold, you must include this in your expenses.
Do you have a recurring appointment at the local nail salon or maybe you get your hair cut every 4 to 8 weeks? You need to include these expenses as well so we can get the big picture of what money you have coming in vs. what's going out regularly.
Design Your Holiday Game Plan
Now that you can see where you money is going each month, let's work on planning for the holiday spending sprees.
Are your month-ending finances on the positive side? If so, you're off to a great start. You already have a little wiggle room in the budget to plan for the holidays. Give it a good hard look, and you can probably find a few areas you could trim more fat to give you a little more cushion each month.
Did putting your expenses in writing make you realize that you are over-spending each month? Let's work on that and figure out the easiest places to cut back. Take a hard look at what you have outgoing each month. Really look at it. Do you see some expenses that you could live without? Yes you do, look again.
Pack a Lunch
Could you pack your lunch each day rather than dining out? Try living on the edge and drink the coffee at work or make it at home instead of whipping through a drive-thru. Ready to take a bigger leap? Cut cable. If you are paying for streaming TV service and can receive local network TV with an antenna, then cable needs to go bye-bye.
Refinance Your Auto Loan
If one of your monthly expenses is an auto loan. Are you confident you have the best rate and term? Maybe it's time to look at refinancing your loan to get a better rate and lower your monthly payment. Would saving $50, $100 or more each month be worth 15 minutes of your time? It's easy and free. Take a look.
Bundle Your Insurance and Save
Another area many don't consider when looking to make room in the budget is auto and home insurance. Have you shopped around lately? It only takes a minute and you could save hundreds. A credit union owned cooperative like MemberHaven is a great place to start. Let them do the work for you. It's free, so if they can't save you money, you haven't lost anything.
Make the Tough Decisions
Whether your starting finances came out positive or negative, putting your expenses on paper (or the computer if you chose to use the online form) you can see areas that could use some fine-tuning. Everyone has expenses we could cut, we just don't like to do it.
Getting a grip on your budget now will help you manage your finances during the upcoming holiday season. You might even realize you CAN work within a monthly budget year 'round without feeling like a tight wad.
If you don't currently work within a set monthly budget now, it may not be easy to get started, but it will be worth it.
If you already have a monthly budget that works, hats off to you.
Once your holiday budget is set, you can start thinking about your savings goals for 2019. In our newest ebook, we can help you make a game plan for that too.
Federally Insured by NCUA