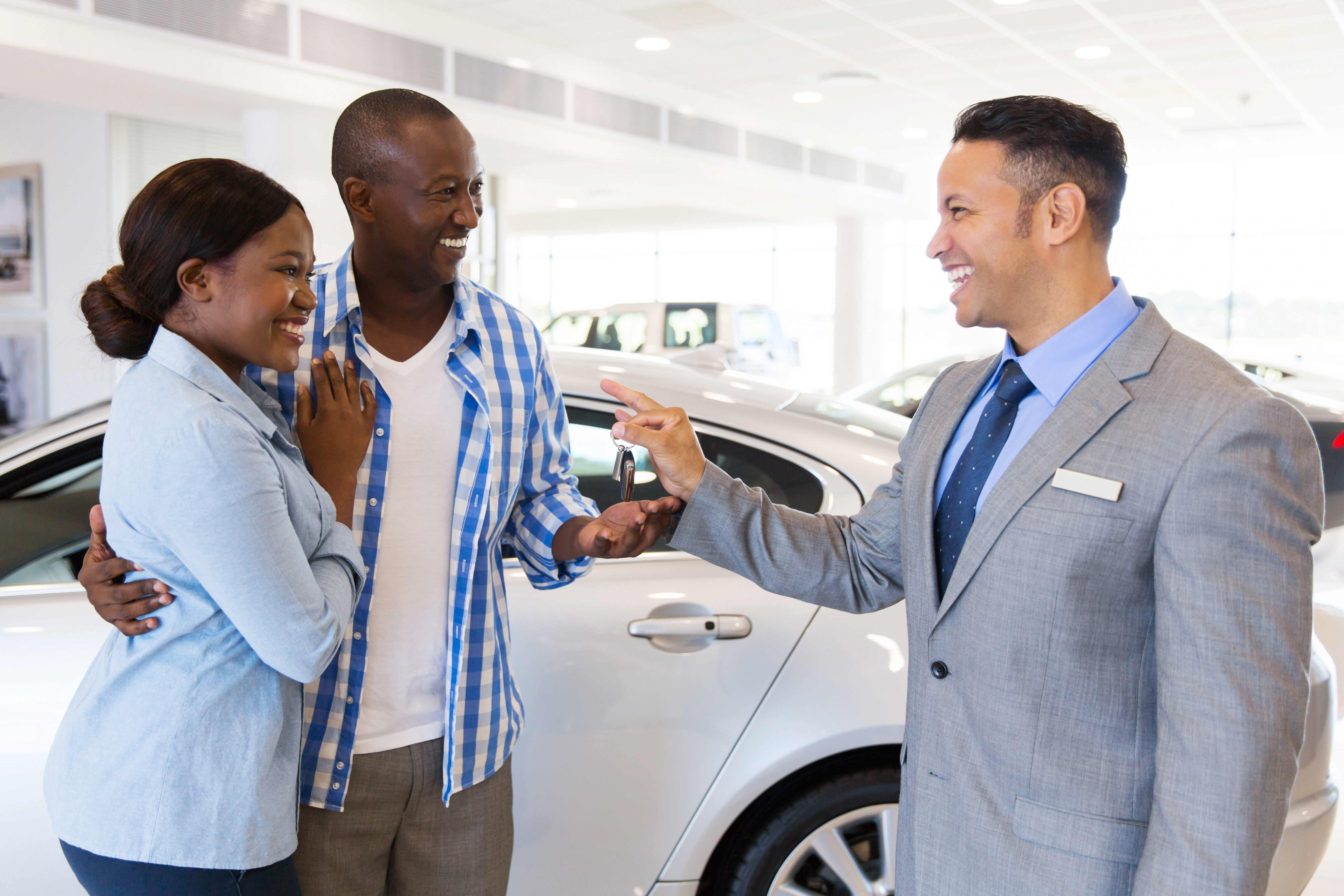 Let's be honest, car dealerships are one of the most intimidating places on Earth. The process of purchasing a new or used vehicle involves a lot of time and research. In this blog, we'll uncover the nine secrets dealerships don't want you to know about credit union savings, and how you can use these tactics to save on your next vehicle.
(Wondering how to get top value on your trade-in?

Click here

to access our free guide.)
Secret 1: You can score big before setting foot on a lot.
The internet has reinvented how consumers shop for cars. You can shop vehicles by model, make and year then narrow your search to a 25-mile area and reach out to dealers for a quote. From those quotes, pick out the lowest few and bring them with you to the dealership. They'll usually try to match it.
Secret 2: Monthly payments are deceptive.
Remember, salespeople are highly trained in what they do. It's important to walk in, not only knowing what you want but also with an awareness of your weak spots.
Ballpark the total cost of the vehicle, not the monthly payment. The reason for this is dealerships can mess with the figures, APR and length of the loan to reduce your monthly payments. It may be appealing at first, but result in you paying almost twice the amount of the car in the long-term.
Secret 3: A salesman doesn't have to say a word.
As we've mentioned, knowledge is power. However, that isn't exclusive to researching the car itself. It's important to search out any rebates, incentives or special financing offers that are available to you. You can often score these through manufacturers or a credit union.
If you don't know your financial options walking into the sales process, it's quite literally your loss. A salesperson may know about them, but they're under no obligation to pass that information on to you.
Secret 4: You can take your trade-in elsewhere.
As a rule of thumb, you should always treat your trade-in and new car as separate transactions. Keeping the trade-in out of negotiations can help you score a better deal by preventing the salesperson from taking the trade-in value right off the top of your purchase price.
Once you have quotes in writing, you can ask about trading in your car. The Kelley Blue Book (KBB) and the National Automobile Dealers Association (NADA) databases are helpful resources for estimating trade-in and resale prices.
Secret 5: The sticker may be printed, but it isn't "in writing."

Did you know the stickers on the car window are referred to as "bumper stickers" because that's where they can bump up the price? Many dealers will add non-factory extras to the car like VIN etching, sealants, upgraded stereo systems and alarms for pennies on the dollar.

If you're interested in a specific vehicle, ask the salesperson for the original invoice and compare it to the bumper sticker. Negotiate the invoice price, not the sticker price and ask for the extras to be taken off. The majority of these extras can be installed yourself or through a trusted mechanic at half the price.
Secret 6: You can get your warranties elsewhere.

Speaking of tacked-on line items, you'll also want to watch for extended service warranties. It's profitable for the dealership but doesn't add tremendous value to the car. If you're interested in it, just remember the price of it is negotiable.

It's important to remember the dealership makes a lot of money on service contracts. The finance manager you're speaking to is also working for profit so they're going to try to persuade you to spend the extra money.
Secret 7: You can cancel service contracts within 30 days.

If you couldn't tell the salesman no and agreed to pay for extras, we have some good news. You're not stuck, for items like extended warranties and tire protection, you can cancel within 30 days and get your money back.

Dealerships make most of their money from service plans. You can use this to your advantage and agree to the service tracks in exchange for money taken off the price of the car. Check the fine print and adjust your strategy as needed.
Secret 8: You can leverage rewards beyond the purchase.

Financial institutions like WEOKIE Federal Credit Union may offer rewards that aren't limited to cash back, air miles or points. They can help you get great deals on financing as well. For example, we offer a 50% discount on first-time auto loans. We also have accounts like KASASA Checking that reward you for your daily purchases. These programs help you save beyond the purchase of the car.
Secret 9: You can do financing on your own terms.
You can usually negotiate better terms in advance through a credit union. Forego dealership financing and get pre-approved before you ever step foot on the lot. Take your time and shop around. Not only will you find the best rate but you'll be clearer on the terms and cost of your financing.
Go to the dealership armed and educated.
If you walk into a dealership without having done any research, you could risk being taken advantage of through sales speak and persuasion tactics. Study the prices of the vehicle you want and prepare your financing options prior to your visit. And remember, a salesperson is there to sell you a vehicle – not there to tell you whether or not you can afford the payments.
If you want to find out if a new car is really within your budget, it's wise to speak with a lending expert. For more information about auto loans, we invite you to reach out to us today at (405) 235-3030 or 1(800) 678-5363 to discuss your needs and financial goals.
Wondering how to score top value on your trade-in?

In our latest ebook, we share practical ways to boost the value of your car and how to position yourself for a better trade-in price at the dealership. Click below to access these insider tips for free!

Federally Insured by NCUA