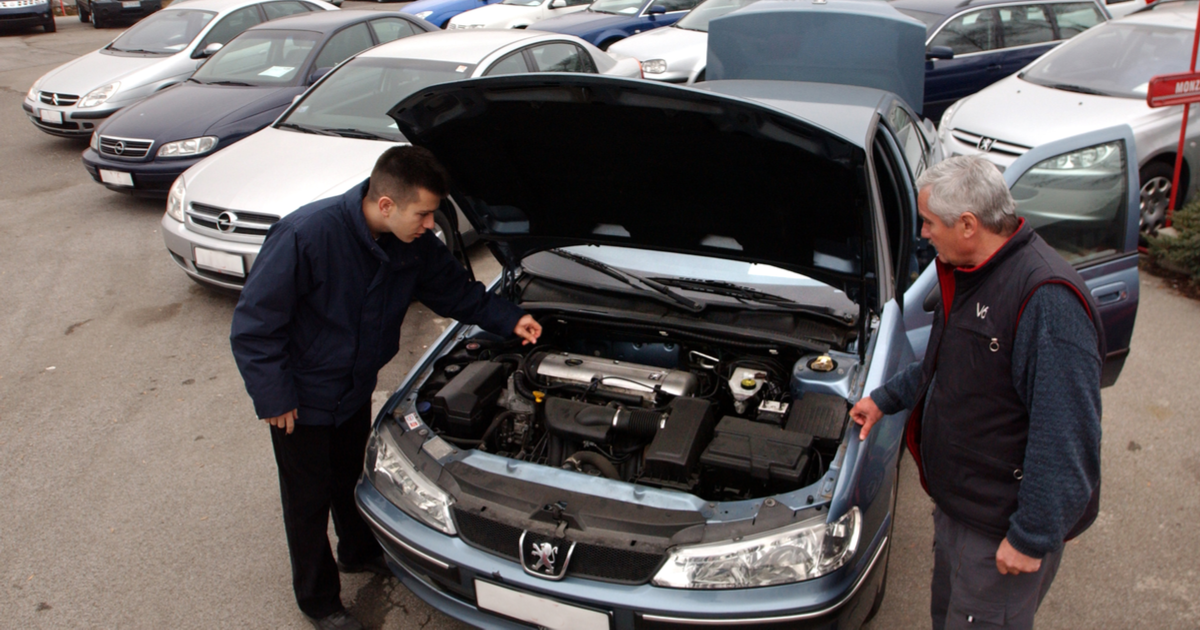 When you get a new car, you have a few protections to ensure that your car meets a certain standard. However, when you are buying a used vehicle, it's important you research and plan based on a vehicle's make, model and year it was produced.
Regardless if you're buying new or used, you can utilize our free guide on how to receive top dollar on your trade-in vehicle. In this blog, we've outlined exactly what you should do when your preparing to purchase a used vehicle.
(Wondering how to get top value on your trade-in? Click here to access our free guide.)
1. Research Online
One of the benefits of buying a used car is being able to locate plenty of useful information online. Depending on how old the car is, reviews should be plentiful, and some reviews like from Edmunds or Motor Trend may take a look back and re-review the car after a few years.
You can look these over and determine if the used car you are going to buy meets your needs for long-term use. You are more likely to make a better car buying decision if you can find plenty of research beforehand.
Check for recall notices and other safety issues published about the car. You should be covered in the case of a recall if it hasn't already been handled by the current owner.
2. Pop the Hood and Kick the Tires
Take time to look at the car. This is the best way to decide its actual condition. Looking at pictures online and reading reviews is one thing, but actually having the car in front of you is the only way to be certain it'll meet your standards.
Take a look under the hood. If the engine compartment is dusty, that isn't a bad thing because it will show you if there are any fluid leaks. Speaking of fluids, make sure you check them and ask about the oil change frequency. Depending on the mileage, you may also ask about the battery and spark plugs.
Look around the exterior. How do all of the body panels line up? Ask about the brakes and tires and when they were last serviced or replaced. While these aren't deal breakers, they will give you an idea of what maintenance you'll have to handle in the near future.
3. Test Drive the Car
Get the keys and jump into the driver's seat, it's time to go for a test drive. Pay attention to how it starts and how it idles before putting it into drive. You are hoping to hear a smooth sound, and you should not feel any unnecessary roughness.
Put it into drive. Was the transition smooth with no lurches or jumps? This will help you know the health of the transmission before you purchase the car.
How does it drive? Does it shake rattle and roll as you travel down the highway, or is the ride smooth? Now is the time to start looking for driving quirks of the car. If the current owner is riding with you, ask them if they noticed anything outstanding about the car in their time as an owner. Of course, they will probably only give you the highlights, but its all helpful information.
4. Take it to a Trusted Mechanic
If you have a mechanic that you normally use, it may pay off to have them look at the car as well. Since they are inside vehicles daily, they will see any concerning warning signs. You should always have the car looked at by someone who knows what they are doing. If anything it gets you another pair of eyes on it that will be less biased than your own.
5. Get a Vehicle History Report
Downloading a vehicle's history report will help you find needed information on the history of your vehicle. Was it involved in any accidents? Did it get all of its maintenance? Was it ever in a flood?
If you're buying from a dealer, they should automatically provide you with a vehicle history report. If you are buying from an owner, you may have to ask for it or look it up yourself.
6. Prepare for Repairs
No car is perfect, new or used. Part of your budget needs to be set aside to perform any upcoming maintenance tasks or repairs on a used vehicle. Paint touch ups will help keep the body from rusting out, so any chips, dings, or scrapes should get repaired.
If the vehicle needs new tires, invest in a nice set to get you down the road. Go ahead and change the oil too once the car is yours. You can never be too careful. If the car is in need of more serious repair work, be sure to calculate the time investment as well. It's not just about money, in this case, some repairs could mean your car is in the shop for a few days.
7. Negotiate a Deal
To avoid serious regrets after you drive away, negotiate the car down as far as you can. If you're working with an owner, find out why they are getting rid of the vehicle. You may be able to knock some of the money off for little things you find about the vehicle. Having a mechanic look over the car can work in your favor come negotiation time.
Don't Overpay on Your Loan
Shop around and get the best deal on an auto loan. Stop in and visit with a WEOKIE Advisor. Bring all of the research you have done on the used car, and we can work with you to perfectly tailor the loan that saves you money.
You can also leverage your current car to make a bigger down payment on your loan. Check out our free guide that'll help you land the best offer on your vehicle. For more information about loan options here at WEOKIE, call us today at 405-235-3030 or 1-800-678-5363.
Federally Insured by NCUA