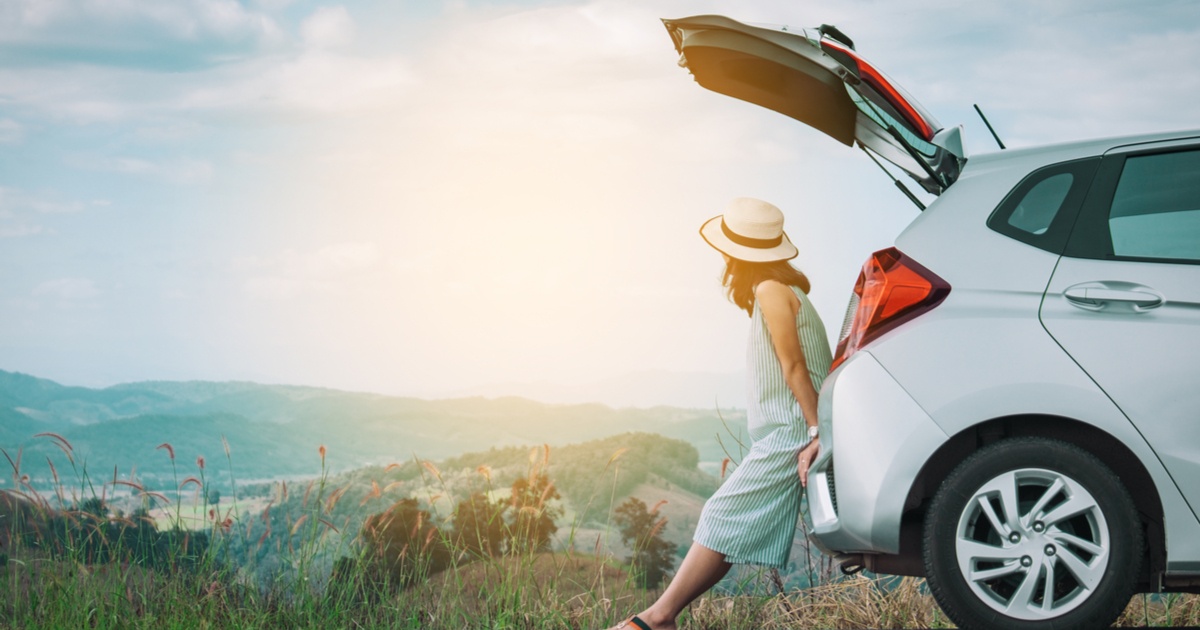 Whether you are traveling to work, or heading out for a weekend adventure, having a vehicle is a necessity in Oklahoma.
Over time, your car can seem to get more and more expensive. Minor repairs here, a new set of tires there. It's never ending. Thankfully, WEOKIE is here to help you find ways to save money on your car. When replacing it isn't an option, there are a few ways you can save every month.
1. Refinancing can help you receive a better interest rate.
The most significant way WEOKIE can help you find massive savings on your current auto loan is by refinancing.
If you are struggling to make your monthly payments, or if you have been paying on a loan that never seems to end, it may be time to consider a loan refinance. With a better credit history that comes with time, you could see massive savings off the original terms and rate of your auto loan.
Refinancing can help you save money on your existing car every month. Here at WEOKIE, we offer competitive rates along with member benefits that are top notch.
2. Find better car insurance for less money each month.
How long have you had your car? Is it necessary to still have full coverage, or is it safe to lower it to save some extra cash?
Shopping around for a new insurance policy can be stressful too, but you will thank yourself later when you find another company who can offer you a similar policy for less. You could be throwing away hundreds of dollars a month at an overpriced deal that doesn't really get you any benefit.
It may also be beneficial to drop certain features from an insurance policy that are costing you money every month, but you don't use. For example, you may be able to save by dropping roadside assistance if you already have Michelin tires with the Promise Plan or AAA.
Some insurance companies offer deals to help you save more money by proving your safe driving history and habits. Check and see if those deals are available and if you qualify.
At WEOKIE, we're partners with MemberHaven, and we know you'll find the best rates available.
MemberHaven provides members with the ability to receive comparative quotes from multiple insurance carriers, and they offer personalized risk management advice.
3. If it's your first loan through WEOKIE, you'll save even more.
We offer outstanding deals for first-time borrowers at WEOKIE. If you are looking for a great offer on a new loan or a refinanced loan, now is the perfect time to see how we can help you.
If you are looking to save on a car that you're working to pay off, a new account with a refinancing option is a great deal to save you hundreds over the term of your loan.
Not to mention all of the other great benefits at WEOKIE. Because WEOKIE is member-owned, you'll profit when we do.
4. Our financial consultants can help you discover any saving strategies.
Our financial consultants are professionals at finding the best savings available.
Our team works hard to find deals for our members, and when you join, we can help you save money on your car. It's just another reason WEOKIE is here to serve you.
5. Use your extra earnings from a WEOKIE savings account to pay your loan off faster.
Did you know that our savings accounts can help you earn money faster than if it were stored in a bank? We pass along all of our profits to our members.
When you join WEOKIE Federal Credit Union, we want to help your money work for you.
So what do you do with that extra savings? Turn it around into payments against your loan. The faster you pay off the loan, the more money you save in the long run on your car. A few extra dollars a month can quickly turn into hundreds of dollars saved.
6. Earn 1% back on all purchases, and use the savings to pay part of your car loan.
How often do you spend $100 on groceries? How many times a week do you make a coffee run or fill up your car with fuel for the week?
What if you could get cash back on every purchase? At WEOKIE, that's precisely what we can do for you. Turn all of your normal spendings into earning potential. Make a little extra money every time you use your WEOKIE Visa card. You can turn those earnings into loan payments for your car to get it paid off faster.
7. Save gas with our mobile banking platform.
With the WEOKIE mobile banking apps for iPhone and Android, depositing a check is as simple as snapping a photo of the front and back of the check. So skip the run to the Credit Union offices to make the deposit, that is unless you want to come in and say hello.
Transferring funds to your accounts is fast and easy with our mobile banking platform. From the comfort of your own home, you can check the balances on your accounts before you make any purchases. WEOKIE gives you that added peace of mind that comes with knowing how much extra you can use to splurge on yourself or your friends and family.
To learn more about our auto loans and how we can help put you in the driver's seat of a new or used car, give WEOKIE a call today at (405) 235-3030 or 1(800) 678-5363.
Are you looking for more ways to save on your car this year? Don't let the common myths about refinancing stop you from finding significant savings. Download our free guide for more information.
Federally Insured by NCUA