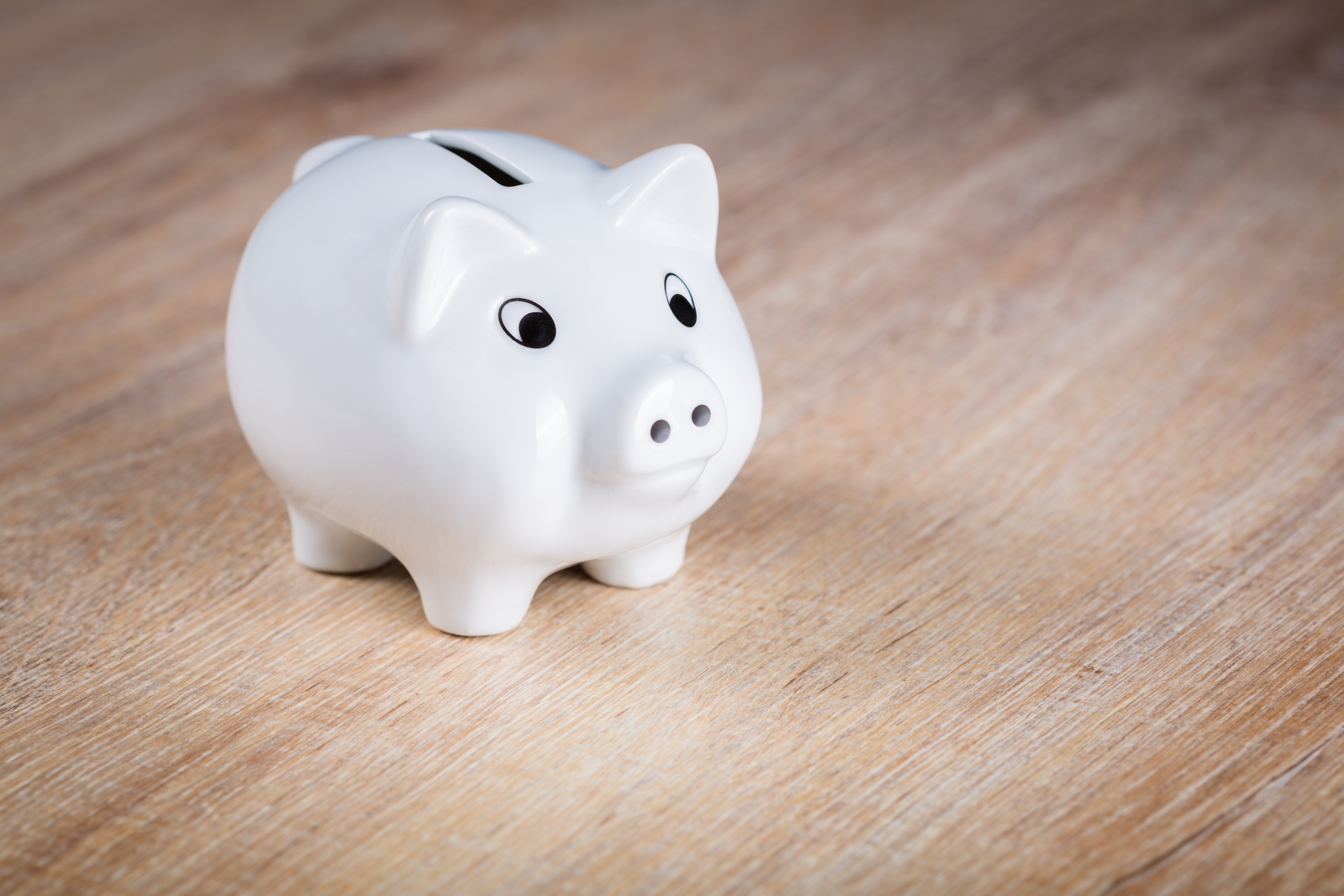 Saving requires planning to reach your goals, and a money market account is a great tool. A WEOKIE Money Market is a savings account that earns higher dividends than a regular savings plan and gives you limited check-writing ability, and deposits can be made at any time.
The minimum balance required for opening and maintaining this account is $2,500. Learn more about the current rate for this account here.
(You can also download our free guide to learn more about how to streamline your savings.)
A Savings Strategy Starts with a Realistic Budget
There is a reason that the most successful savers have a budget. When you can see how much you are spending, you will know what you can cut back on, and you can design goals that help you reach your bigger objectives. When you see what you are saving, you will want to save even more.
1. Spend a little.
Just because you are looking to improve your savings strategy this year, doesn't mean you have to cut out everything and go back to Ramen and pre-packaged cheese. Spend a little on yourself once in a while. If you have a good budget, you will know what you can afford.
It's okay to spend a little money here and there. Why? You'll find that only saving your money will get really stale, really fast. If you get discouraged, you run the risk of quitting your saving habit altogether.
While spending a few dollars here and there isn't a big deal, spending a few dollars every day will add up quickly. Instead of specialty coffees every day, purchase it once a week. You don't have to stop altogether, but cut back a little and you will see how much you are really saving before you even make your first deposit.
2. Save a lot.
Budgeting will help you see where you can start cutting costs. Make your coffee, eat out less, cut out subscriptions that you aren't using.
Remember, you don't have to do all of this at once. If you want to cut back and save cold turkey, you are allowed to, but some people want to ease into it, and that's okay too. The important thing is that you start, and the sooner you start, the better. The best time to start saving is yesterday, but the second best time to start saving is today.
Deposit Your Savings into a Separate Account
Good intentions will only get you so far. You've done your homework and planned out what you are going to save. Now you have to actually act on a plan. If you keep saving in the same account that you pay your bills, you'll find that money will become very tempting.
That's where a money market savings account goes to work. The limited check-writing ability gives you access to the funds while also holding you accountable to how often you're pulling funds out each month.
3. If you don't spend it, save it.
So you splurged on yourself and got a coffee, and the receipt read $4.37. You can reward yourself by rounding that expense up to $5 depositing the $.63 into your money market savings account. If doing it manually seems scary, there are apps out there that help you manage your deposits.
If you have it set up in your budget to save, make your deposit at the beginning of the month, ahead of any extra spending you will do. It's more difficult to spend the money that isn't burning a hole in your pocket if its already safely stored away.
4. Auto deposit funds, so you don't forget.
If you find yourself getting lost with account numbers or the thought of moving around money seems overwhelming, there is good news. You can set up your account to automatically withdraw funds every month for you. It is as simple as setting it and forgetting it.
Check it every month and make sure you have the funds ready before the money goes out. While overdraft protection is a nice feature, you should not abuse it. You may also want to check the fine print on that service as well and make sure you are covered.
Auto drafting funds from one account to another is great when you are dealing with smaller amounts, so one way you can make it work is set a guaranteed small amount to move. Then, once you have all of your other bills done for the month, move over another portion to save. It's a one-two punch that will build your savings.
Set SMART Goals
After you do all the work of setting up your money market account and detailing out your monthly budget, then set SMART (specific, measurable, attainable, realistic and time-bound) goals to help you save for the things you want in life including retirement, a house or a new car.
5. Start with long-term objectives.
You should set your first goal as the big-picture vision for your savings. For example, your objective might be to save $20,000 in the next 18 months. At first, that might seem very overwhelming, but you have to see the big picture before you start making micro-goals that seem easier to obtain.
Next, it helps to write down your "why." If you aren't saving with a purpose, it is easier to quit, but maybe you could create a vision board with your images of what your dream home will look like or the car you plan on buying in the next two years. Use that vision to motivate you to stay on track.
6. Set short-term objectives with the long-term in mind.
Finally, you can break down your long-term vision into smaller goals. For example, if you want to save $20,000 in 18 months, that means you need to save approximately $1,100 per month or about $280 per week. What's your weekly income? What are your weekly expenses? Is saving $280 a week realistic?
You don't want to set an ambitious goal your sure you can't reach. If your income is $800 a week, but you spend $600 a week in expenses, then saving $280 could be a stretch if you don't have significant spending habits that you can eliminate.
In addition to checking, savings and money market accounts, there are hundreds of ways to automate savings and scale your wealth. For more information on the accounts listed above, or to learn more about investments and our other financial services, we encourage you to reach out to us today at 405-235-3030 or 1-800-678-5363
We get it. Saving is hard. If it were easy, everyone would be good at it. In our newest guide, we outline how you can streamline your 2019 expenses and become a pro at saving!
Federally Insured by NCUA