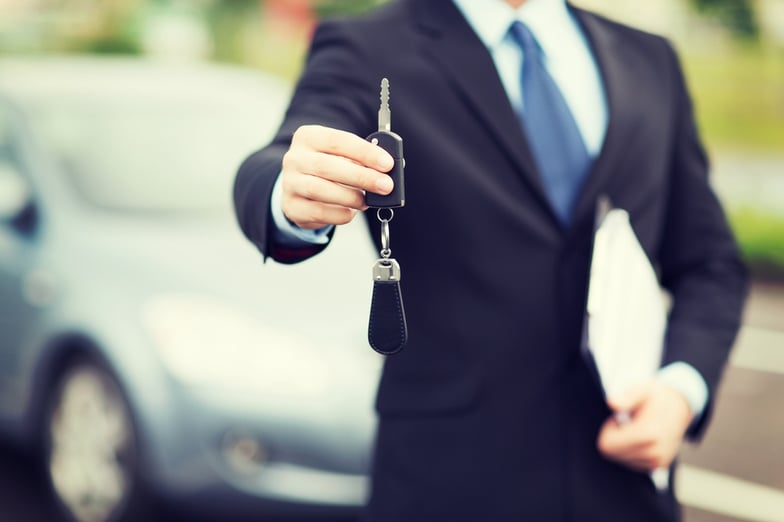 There are a lot of steps involved in buying a new car. You'll have to do research, visit dealers and take test drives. Before you can drive off the lot with your favorite vehicle, you'll need to secure financing. Of course, the dealer will have options for you, but don't forget to explore auto loan services available at your local credit union.
Here's what you should expect from WEOKIE.
1. Competitive Interest Rates on Auto Loans
If you choose a credit union, you should look for better interest rates than what a traditional bank will offer. Credit unions are not-for-profit, which means they operate to the benefit of their members rather than shareholders. Since they aren't driven to constantly turn a profit for a handful of investors, they can give better benefits to account holders.
Just like a traditional bank, your interest rates will vary based on your credit score and credit history. A long and healthy credit history will ensure you receive the best rates, but even members with limited credit history will find better opportunities with a credit union.
Credit Union Tip: Improve your credit score by paying all your credit cards on time and in full. Also, don't be afraid of loans to build your history. It'll help you with future lending needs.
At WEOKIE, we work will all types of credit history. If you are curious about what to expect with an auto loan through WEOKIE, then check out our auto loan calculator. It will help you budget your monthly car payments, insurance, and fuel costs as well.
Owning a car is a big responsibility, but it doesn't have to cost you big in interest payments.
2. Time Saving Services
It's a misconception to think at a credit union you'll be limited on your online account management options. At WEOKIE, there are several features that will save you time and, not to mention, take a load off of your to-do list.
You should expect the ability to pay your bills with automatic payments from your banking accounts, but that's not all. You can also enjoy the convenience of mobile payments, mobile banking and e-statements.
Mobile Banking is our secure mobile banking app that allows you to access your accounts on any smartphone or tablet.
With our mobile platform you can:
Check account history
Receive instant balances
Pay bills
Transfer funds
Link accounts
Deposit Checks
3. Special Offers for First-Time Buyers
Is it the first time you've ever purchased a vehicle? Great! This is such an exciting step for you, and we can provide specialty rates. We'll also give you $50 for your first tank of gas.
To qualify as a first-time buyer, you'll need to have no previous auto credit. Learn more here.
4. Personalized Loan Application Experience
One of the shining qualities of a credit union is the customer service. We care deeply about the community, and as a member, we want to ensure you don't just feel like another number in the system.
Working with a credit union allows for a more personalized approach to getting a loan. You can work with a team interested in seeing you succeed, which means we create loans that feature both a competitive interest rate and a reasonable term repayment.
Personalized attention for your needs is certainly a benefit. You may even qualify for special promotions only available to credit union members.
5. New and Used Auto Loan Options
We get it. Not everyone is ready to buy a new car, which is why we offer competitive options for both new and used vehicles.
There are plenty of benefits for buying a used vehicle namely a cheaper price tag and depreciation isn't as steep.
WEOKIE partners with Enterprise Car Sales to provide low rates on great used vehicles with warranties.
6. Great Refinance Options
An improved credit history will result in better interest rates on your loan. If you've had your auto loan for a while now, and it doesn't seem to be going away, you may be paying too much in interest. If your interest rate is 7% or greater, it's likely you're overpaying on your car loan.
This is where refinancing at a credit union comes in. Getting a better rate on your new and improved loan is a breeze. As long as you don't face any prepayment penalties or early termination fees on your current loan, you will be in better financial shape
Do you have more questions about auto loan options? You can call us at 405-235-3030 or 1 (800) 678-5363.
If your planning to purchase this year, you'll want to download our free guide outlining cost effective strategies to get a new car.
*See a WEOKIE rep for details. Federally Insured by NCUA