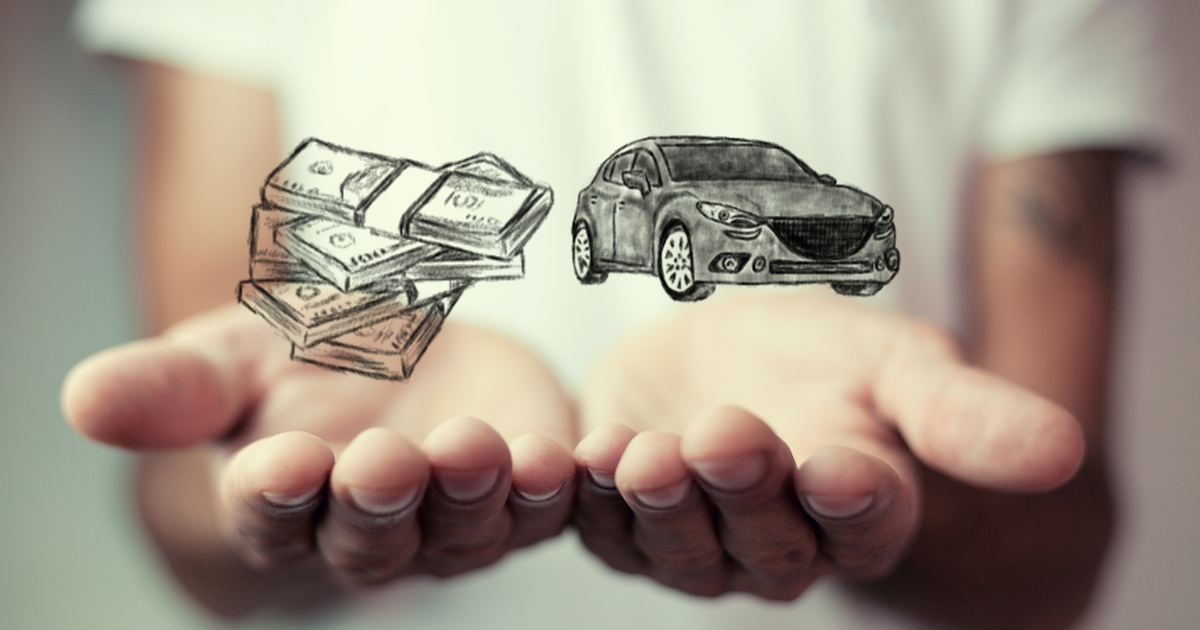 Getting something new can be exciting. A new career after finishing college, a new home, or even a new family member; all can be exciting. You may be excited to head out and get a new car, or you may be facing a little bit of anxiety.
We want to make things a little easier for you by outlining a few things to have on hand before applying for your credit union auto loan.
1. Check your Credit Score
If you do nothing else before applying for an auto loan, check your credit score.
Once a year you can use annualcreditreport.com and get your report from all three bureaus to determine your score before you apply anywhere. It's always wise to know your credit score before any large purchase.
If you have any errors you didn't know about, now is the time to get them corrected. This may take some time on your part, but clearing them before you apply for a loan can help boost your score and get you set up with a better loan rate.
At this point, you can also make budgetary decisions to improve your score over the coming weeks and months like reducing your debt to income ratio.
2. Update Your Budget
Take some time and dive deep into your monthly expenses. You need to account for your mortgage or rent, utility bills and any existing loans.
Add up how much you spend on groceries and entertainment. Don't forget about insurance costs for your existing policies and the potential costs of a new plan.
Your budget can help you define what price range for a new or used car is appropriate.
You don't want to overspend every month. The most common rule of thumb is to stick to about 10-15% of your income for a new vehicle. You may be able to go a little over, but most people try to minimize new debt from a car, so they can have breathing room for emergencies or the potential to pay it off sooner.
3. Save for a Down Payment
Once you have your budget outlined, you can start saving extra money to apply toward the start-up costs and down payment of a vehicle.
Saving now means you can apply a bigger down payment to your purchase, which could mean lower monthly payments and reduced interest payments.
Plus, having extra money set aside when you drive off the lot means you can afford the new tags and insurance payment.
4. Auto Insurance
Now is the time to start shopping for your new auto insurance policy. If you already have insurance, it may pay to shop around to see if you can save some money for your new car.
You may want to have proof of insurance or proof that you can get insurance before you go in for your loan approval. Not everyone requires you to have insurance to get approved for a loan, but you will need it to get the loan.
Get in touch with an insurance agent and make sure you are covered with at least your states minimum requirements.
5. Address, Income and Employment Verification
You need to save some of your bills and pay stubs before you go apply for a loan. No matter who you get your loan from, they want to ensure that you are capable of returning the money over time.
An electric bill that is mailed to your home can act as address verification. Depending on your employment status, a pay stub can serve as income and employment verification at the same time. Contractors may need to provide additional work history, with some institutions requiring two years of work history for business owners or freelancers.
6. What Car are You Buying
During all of this, you should be getting a good idea of what vehicle you are wanting to buy. Do your research on the make and model you are interested in purchasing. Compare it to similar models, and determine the pros and cons.
Go test drive a few cars and see what you like. Don't just stick with online reviews and videos. Go out and get a feel for the interior, how they ride and how it handles. You are better off finding out you don't like a particular car before you buy it.
Take this knowledge to your lender. When you know how much the car costs, and how much you have saved up for the down payment, then you can get a great deal.
That's why we invite you to come and speak with one of our trusted advisors. There is no obligation when you come in, we want you to set you up for financial success regardless if you decide to be a WEOKIE customer. Call us at 405-235-3030 or 1(800) 678-5363 to see what WEOKIE can do for you.
And, if you are looking to get a new vehicle soon, our guide How to Buy a New Car in 30 Days or Less has all of the steps you need to get into a new ride ASAP. Get started now, and this time next month, you could be driving away in a car of your dreams.
Federally Insured by NCUA