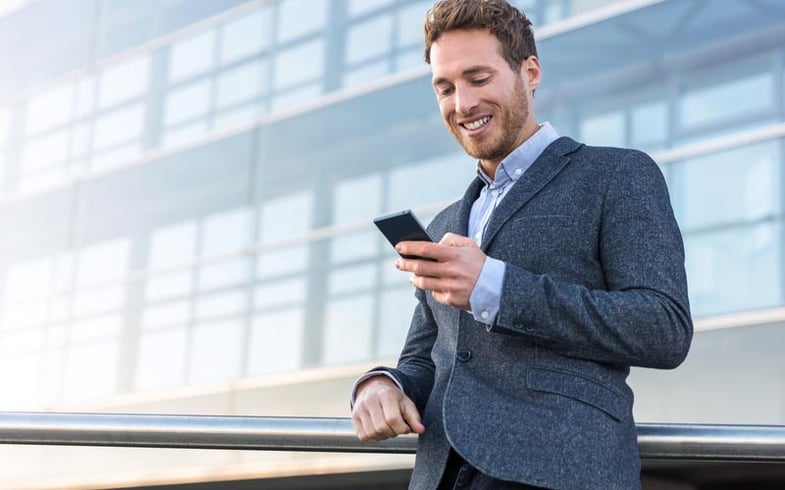 Between shuffling kids to school, work and running errands, you hardly have time to settle down to Netflix— let alone juggle your finances. But with WEOKIE Online Banking, you can use the time you do have more effectively by saving phone calls and trips to the credit union.
In today's blog, we'll be sharing five special WEOKIE banking features that save you time (and headaches), so you can spend your time your way.
1. Bill Pay
One of the WEOKIE banking features you absolutely can't miss out on is bill pay. Bill pay is a free online service that allows you to pay bills straight from your checking account.
Forget checkbook balancing, trips to the drive-thru and remembering account numbers. With a few clicks of your mouse, you can access your payment history for each payee inside our online banking feature.
2. Mobile Banking
Our Mobile Banking system is a safe way to access your accounts on any smartphone or tablet. Simply download the WEOKIE app and enjoy an integrated banking experience.
Using this feature, you can check your account, transfer funds, deposit checks and more. It's great for those who travel for work or simply enjoy accessing their finances on-the-go.
3. Mobile Payments
Another feature we love sharing with members is Mobile Payments. With this feature, you can pay with your WEOKIE debit or credit card with just a touch of your device. This combined with Mobile Banking allows you pay bills, schedule payments and link your accounts right from your phone.
4. E-Statements
E-Statements are a great way to streamline your banking while saving the environment. They're a free, convenient way to access your monthly statements online.
When you choose e-Statements, you'll receive a notification when it's ready to view. They're archived up to 12 months and you can save or print them at any time. Any checks that were written are also included, with images showing both front and back of the check.
5. Customer Service Tools
Our members lead busy lifestyles which is why we make ourselves available as much as possible. Our Online Banking allows you to access your accounts online 24/7.
You can also reach us by phone, email and instant chat. And with online applications and our phone service, you can skip the line at the credit union and get right down to business.
WEOKIE banking is where you need it, when you need it. We encourage you to take advantage of these five features to create a seamless, stress-free banking experience. To learn more about WEOKIE Online Banking and all of our banking features, contact us at (405) 235-3030 or 1-800-475-4283.
Looking for More WEOKIE Perks?
Refinancing your auto loans can result in lower interest rates and more manageable payments. Click below to access our free ebook, where we uncover the three best times to refinance your auto loan!
*See a WEOKIE rep for details. Federally Insured by NCUA