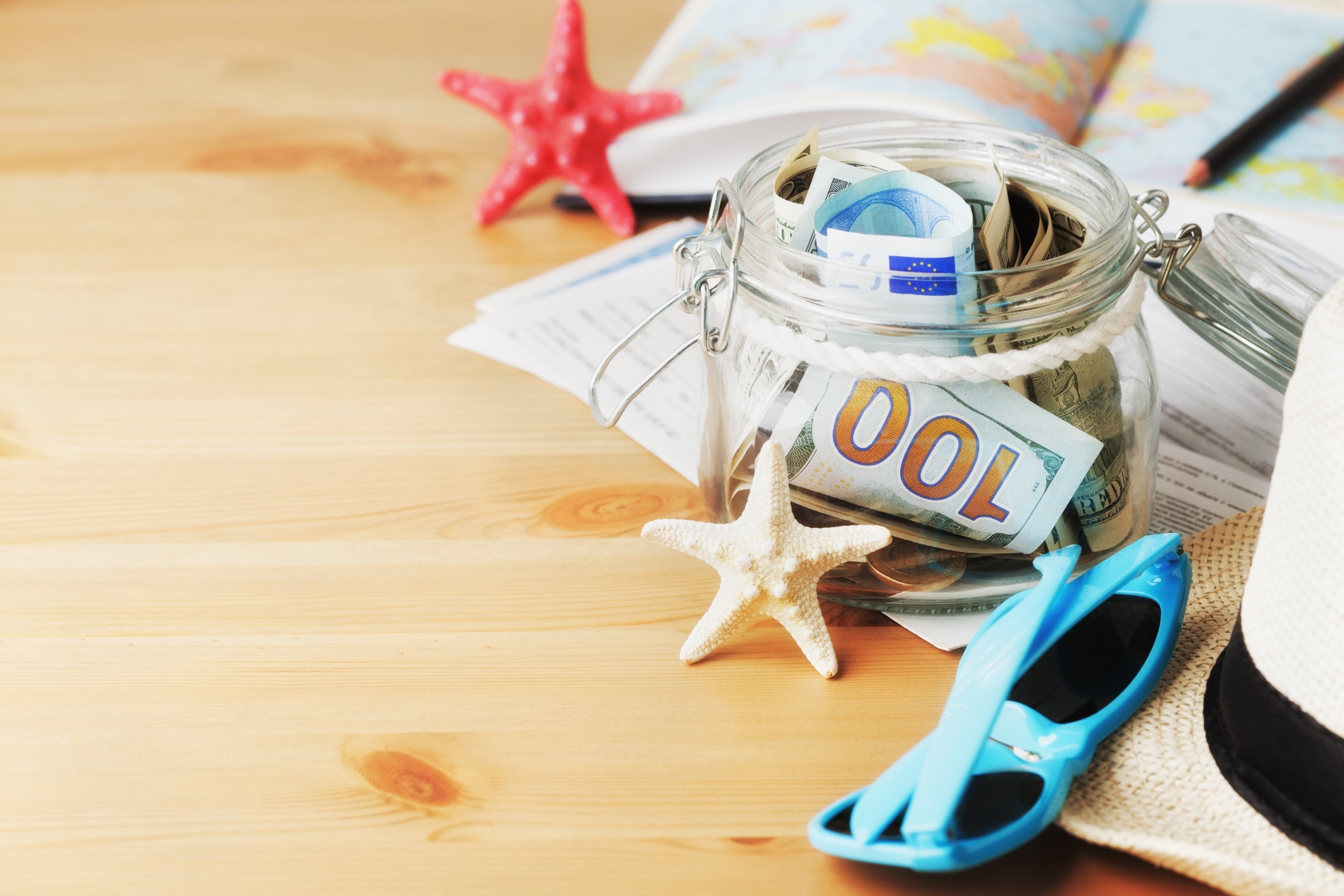 Summer is a season notorious for high spending. Family vacations, celebrations, a new wardrobe – the list goes on. With summer on its way and the kids out of school, it's easy to let your spending habits spiral out of control. Luckily, there are plenty of ways to cut down your expenses.
Some may not seem like huge changes but keep in mind that little things add up and you can save a significant amount of money over the course of summer if you put your mind to it. To scale your savings this summer, here are 5 simple (and practical) budgeting tips to get you started.
1. Start by selling items you never use.
Who doesn't love a good garage sale? Partner with other families and host a neighborhood garage sale. Earn $100 or more selling furniture, appliances and household items you never use. It's a great way to pad an emergency account or chip away at debt. Not to mention, you'll free up space in your home!
Speaking of selling things, when was the last time you wore that 80s sweater? Clean out your closets and take your pre-loved clothes to a consignment shop or sell your clothes through an online marketplace like Poshmark, thredUP or Mercari. You can stash the money away for a rainy day or put it towards buying new school clothes for your kids in the fall!
2. Make your home more energy-efficient.
According to the U.S. Department of Energy, 76% of sunlight that hits standard double-pane windows becomes heat. Keep your blinds and curtains closed during the day to start raking in the savings. You can also save up to 20% on your energy costs by caulking your windows and doors. Resealing them reduces the strain on your air conditioner (which is especially helpful during summer).
The U.S. Department of Energy also says two of the best ways to reduce energy in your home is by using less water and using cold water to clean clothes. Moving the temperature setting alone can cut each load's energy use in half.
Another way to save money is by shutting doors to rooms you're not using. You'll cut the strain on your air conditioner pumping air into all those closed rooms. As a result, there's less space to cool down.
3. Explore local activities and attractions.
Another way to scale your savings this summer is by reducing your entertainment expenses. A family of four could pay anywhere from $280 to $400 at Disney for just one day of fun, but there are tons of activities to explore in your local community. Take advantage of outdoor movie nights, discounted museum days and summer concert series. Or, keep your cash altogether and visit a state park! Most are free or only charge a minimal entry fee per carload.
4. Opt for healthy (and affordable) meals.
Making your own meals is not only healthier but is more cost efficient than dining out. Summer is the best season for fruits and vegetables! Visit your local farmer's market or produce store for the best finds. You could easily save $20 a week, which adds up to $200 over the course of the summer.
Tip: If you're traveling this summer, purchase snacks at a dollar store before the trip. It'll save you from marked-up goodies at gas stations, convenience stores or worse – airport vendors.
5. Save more when you shop around.
Check if your state (or one nearby) hosts a tax-free weekend and wait to make any big purchases until then. You'll save hundreds on appliances, tech, clothes and back-to-school supplies. It's unbelievable how much tax adds up.
You can also scale your savings long-term by shopping around for insurance. Perhaps you've outgrown your coverage or maybe you qualify for new discounts. Another option is refinancing a loan you already have for a home or vehicle. Some WEOKIE members have saved up to $10,000 over the life of their loan by making a quick and easy switch.
The Vehicle to Get You There
It's also helpful to think about where you want to house your new summer savings. You have the option of a high-yield savings account, money market account, certificate account or even a retirement. Regardless of what you choose, remember to check the minimum balance or deposit requirements as well as fees and interest rates.
Saving is half the battle, determining how to scale and invest your money is where it can be tricky. Whether you're saving up for a new car or stashing it away for the future, our trusted financial advisors will help you pave the way. To learn more about savings accounts or refinancing a loan, we encourage you to reach out to us today at (405) 235-3030 or 1(800) 678-5363.
Saving Up for a New Car?
We can help there too. Whether you're refinancing or applying for a car loan from scratch, here are the eight documents you'll need to gather before visiting a lender. Click below to download it now!
*See a WEOKIE rep for details. Federally Insured by NCUA