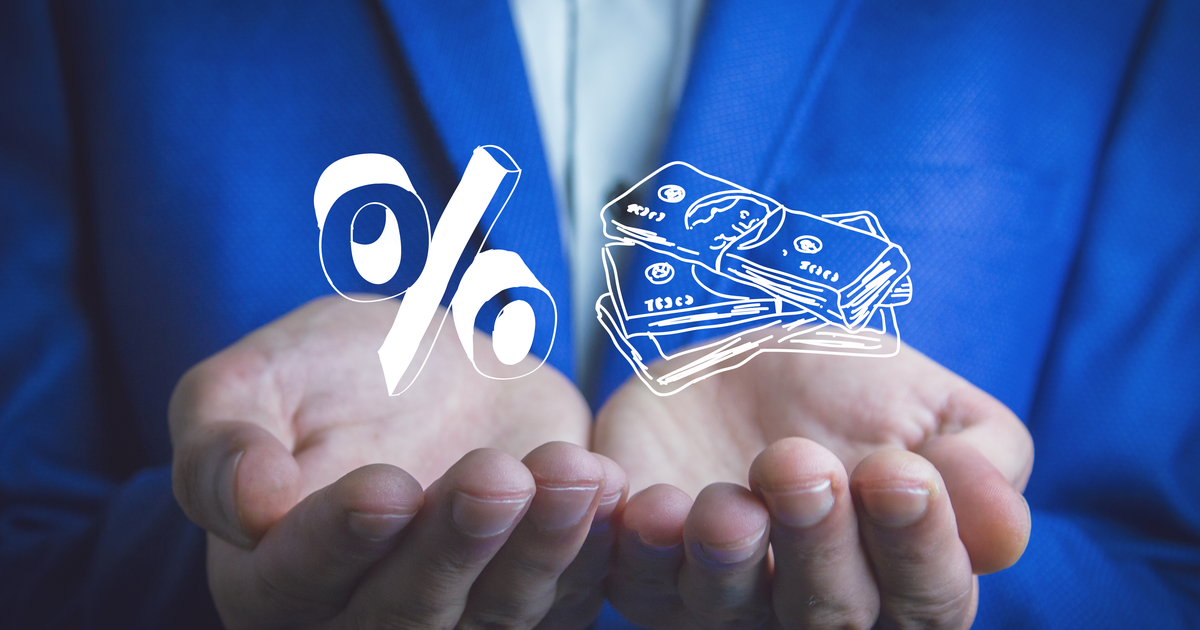 Not everyone is comfortable with risky investments regardless of how much reward may be at stake. Luckily, there are many saving options that earn a higher interest than a checking account but are low risk.
In this blog, we've outlined three ways you can earn a higher interest rate without biting your nails every time the economy takes a dip.
For more strategies, you can also download our free ebook on saving, investing and beyond.
Checking Accounts
When you are first getting started financially, having a checking account is the best way to get setup for success. While a free checking account typically won't have interest-earning features, it is the best way to pay your bills and manage your budget.
Once you have some cash in the bank, you can move up to an Interest Checking or Select Checking account that will earn you .2% APY on your account. It's a steady way to make your money start working in your favor.
If you have $2,500 handy, a WEOKIE Money Market account will earn you .6% APY, as long as you maintain the minimum balance.
Anything over that is pure earning potential for your checkbook. If you need an account that earns money and lets you access it for the occasional purchase, this one will work for you.
A WEOKIE Ultimate Checking account is also a great option. No minimum balance needed, up to $750 in overdraft protection, and no monthly service charge, this checking account means serious business. To prove it, you can get up to 1.51% APY.
This is an account that requires movement as you have to have direct deposit and a minimum number of debit card transactions.
Savings Accounts
Once you have yourself set up with check writing abilities, it's time to start saving back for big purchases or emergency expenses. While a checking account may have interest earning options, a savings account is a secure way to house your money until you are ready to use it.
Slow and steady will win the race, and our Membership Savings earns a steady .35%, and you just need $5 to start. The more you put back, the more you earn on your savings.
For kids, WEOKIE has the Smart Savers accounts that can earn children under 18 up to 1.36% APY. For parents looking to start their kids off on the right track financially, this is a low-risk way to earn higher interest.
Saving money takes time, but once you exceed $25,000 in savings, you are ready to move onto a WEOKIE Silver Savings account. Insured by NCUA for up to $250,000, you can be certain that your money is safe with us. These accounts are tiered, so the more you save, the more they earn, with current rates are over 1.4% APY.
A few hundred dollars saved each month can add up quickly. In just a few short years, your savings accounts could surprise you with how much they are earning.
Certificates Accounts and Investment Accounts
Now that you have an established checking account, and you have a substantial savings account, where do you go next to get the highest interest for your efforts?
You can start with a WEOKIE Certificate of Account or commonly know as CD – and give your future-self a nice little interest payout. Our CDs range anywhere from 3 to 60 months, with an APY of up to 2.89%.
A CD Ladder utilizes multiple CDs with differing maturity rates. Have one mature at one year, another at two years, then three years, four years and finally five years. When each one matures, you can pocket the interest and reinvest in a five-year CD again, or invest the whole thing back into another five-year CD. With this method, you have access to your money each year, and you can decide where you want to invest it next.
Finally, you may be looking to take on slightly more risk for a greater reward. Investing your money can be a nice payout, but it's also a bit of a gamble. If you are wanting to give it a shot, our advisors will know what steps you need to take to make your money grow for you,
To get started, download our free eBook on saving, investing, and beyond. It's full of tips to help you grow your funds and get on track for financial success.
For additional information on WEOKIE checking or savings accounts, schedule a conversation with one of our trusted advisors by calling us at (405)235-3030 or (800) 678-5363.
*See a WEOKIE rep for details. Federally Insured by NCUA